We use affiliate links. If you buy something through the links on this page, we may earn a commission at no cost to you. Learn more.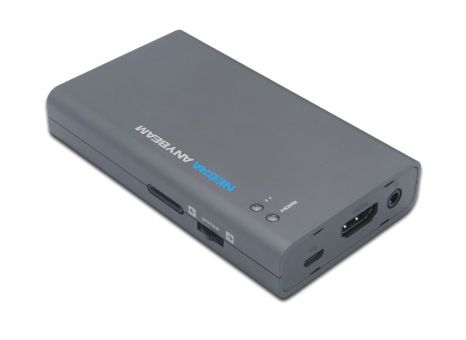 REVIEW – Some may say that I am addicted to television and movies since I tend to watch one or the other any time I can. Sometimes when I am in that mood, I am not at a location where television is available. This is often the case when I am away from home. My answer to accommodate my need is to find the best pocket size projector that will produce the best display and also have flexible and minimal power supply requirements. I would also like it to offer as many types of media device input options as possible. The first candidate in my testing and review lineup is the Nebra AnyBeam Pocket Cinema Projector.
What is it?
The Nebra AnyBeam is a compact and lightweight, low power consumption, high definition laser pico projector.
What's in the box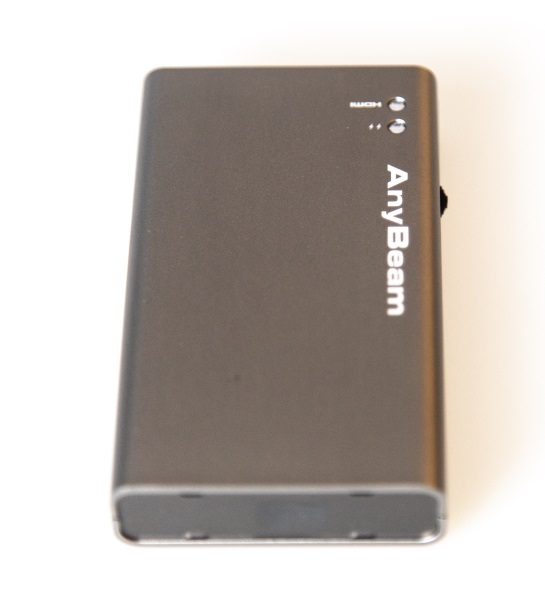 1 x Nebra Anybeam
Design and features
Specifications
Resolution: 720p/60FPS
Contrast: 80,000:1
Ratio: 16:09
Brightness: 30 ANSI (equivalent to 150 ANSI lumens in a standard DLP projector)
Screen size: 150″ (The projection distance is 3m depending on the environment)
Audio output: 3.5 Audio Jack
Speaker output: 1.0W (Maximum)
Input interface: HDMI (v1.4 HDMI female connector)
Rated voltage (V) / current: Rated input: DC 5V / 1.5A
Operating temperature: 5 ° C to 35 ° C (41 ° F to 95 ° F)
Size: 103mm x 50mm x 19mm
Weight: 133 grams
Mounting: Standard 1/4-20 UNC tripod mount
Navigation: Multi-way switch
Features
Pocket size
Watch on any surface
150+ inch screen-size
No need to focus
Plug in any device with HDMI compatibility
Fanless
Bulbless Nebra
On the front of the projector, there is a small clear window that protects the projection laser.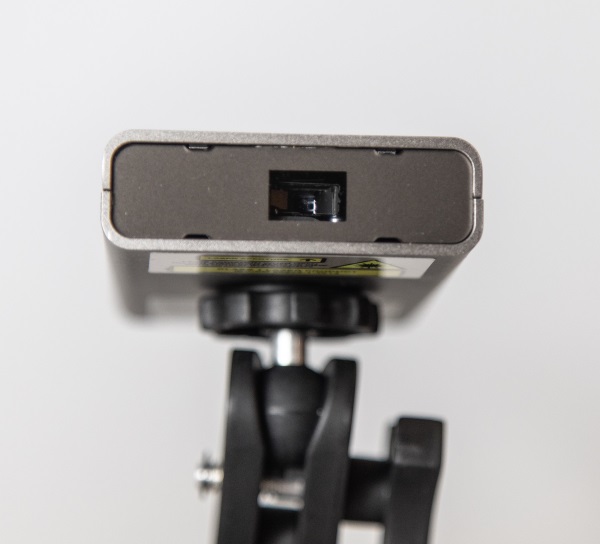 On the back of the projector, from left to right there is the micro USB power port, the HDMI input port and the headphone/line out port.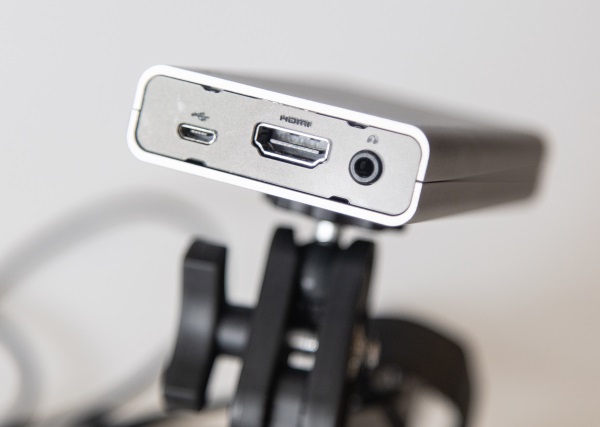 On one side of the projector, there is a spring-loaded multi-way switch that provides access to the settings menu and settings functions. To the left of the switch, there is a slot that is not used at this time.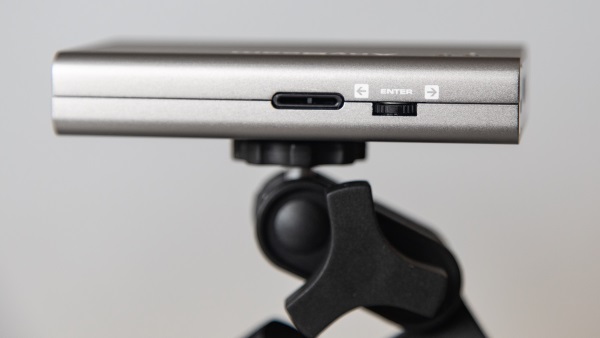 Performance
This projector is probably the easiest I have ever used. First, I connected a small tripod to the 1/4-20″ mount on the bottom of the projector.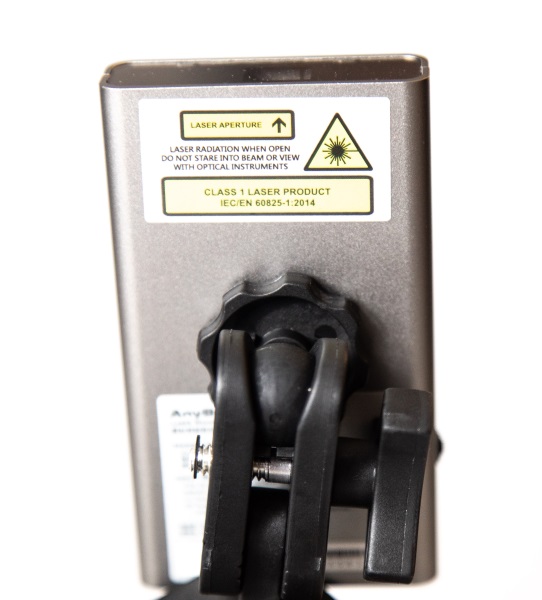 On the back of the projector, I connected a micro USB cable that I used to provide power via a USB power bank, and I connected a Roku streaming stick to the HDMI port.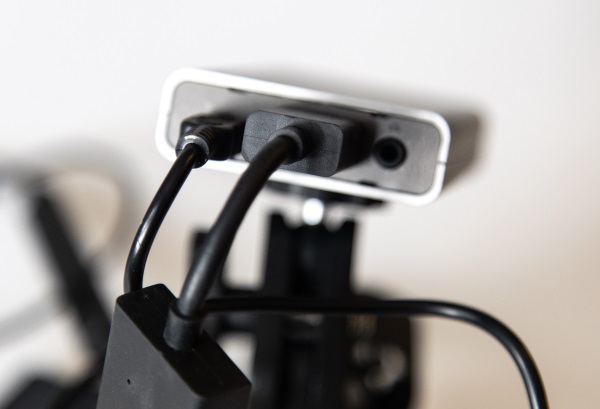 Once I connected the power to the projector it immediately turned on and the Roku menu was displayed. For this testing, I projected on the ceiling. I also tried various other surfaces to see the effect, and the picture was always the same regardless of the surface. Here are some shots of the picture that was displayed on the ceiling: (I took the pictures lying on my back and from an angle, but from directly underneath are the correct format and dimensions).
The projector is completely quiet, does not get even barely warm and using my 10000mAh USB Power Bank, it seems like it could run for days.
What I like
The compact size
The laser for projection that produces a great picture and is always in focus
The really nice picture
The ability for it to be powered by a USB power bank
What can be improved
Add a built-in SD card and/or USB port for media playback
Include a User Guide
Include a Micro USB cable and power supply
1080P HD Resolution
Final thoughts
In my opinion, the Nebra Anybeam Laser Projector is a really convenient and great performing pocket projector. When I consider that my main projector at home is probably 30 or more times the size of this projector, I am impressed by the picture it produces and the cost to capability ratio. While I know that it is only 720P and that it is limited to the HDMI input, those factors are outweighed by the portability, always-in-focus great quality picture laser projection, and the low power consumption. Regardless of the additional bells and whistles that I would like to see added to this device, in my opinion, and for my needs, it has earned two thumbs up!!
Price: $289.98 (This item is a preorder. Estimated delivery date: August 2019)
Where to buy: Pi Supply website
Sample: The sample for this review was provided by Pi Supply