We use affiliate links. If you buy something through the links on this page, we may earn a commission at no cost to you. Learn more.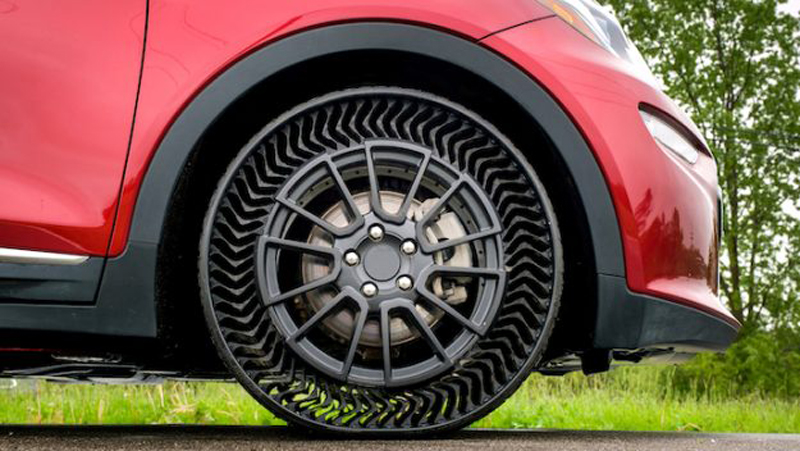 NEWS – Auto manufacturer General Motors and tire manufacturer Michelin have teamed up to push forward with Uptis (Unique Puncture-proof Tire System).
This tire uses a unique flexible structure to replace the air-filled chamber in traditional pneumatic tires.  This eliminates the possibility of a flat while providing similar rolling dynamics and impact resilience.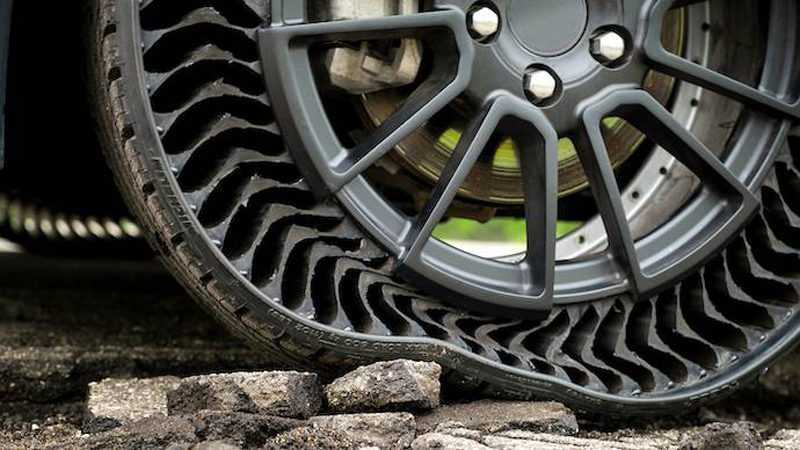 General Motors will test the Uptis tires on a fleet of electric Chevrolet Bolts with a target of 2024 to roll the tires out on passenger vehicles.
One of the main causes of tire wear is improper inflation, Uptis eliminates that and should last considerably longer, reducing waste. In addition, vehicles equipped with Uptis will not require a spare tire, reducing overall vehicle weight.
For more information, visit Michelin's Uptis press release.