We use affiliate links. If you buy something through the links on this page, we may earn a commission at no cost to you. Learn more.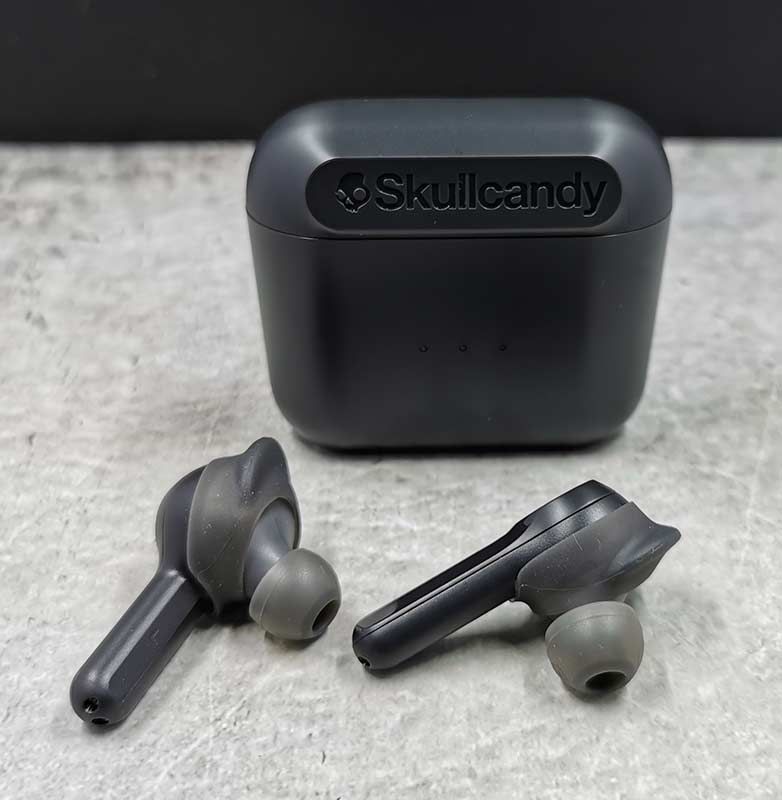 REVIEW – Every time I think I'm done looking for the perfect pair of wireless earbuds, someone offers me a new pair to try and I just can't help but accept because Gadgeteers always be questing for greatness! This time I've been testing driving the Skullcandy Indy TWS earbuds. Let's see if they end up being my new favorites.
What is it?
The Skullcandy Indy TWS earbuds are truly wireless earbuds that feature touch controls (yay, no annoying buttons!).
Hardware specs
Headphone Type: True Wireless In-Ear
Connection Type: Bluetooth® 5.0
Impedance: 16 Ohms ±15%
Driver Diameter: 6mm
THD: <3% @1khz
Sound Pressure Level: 95±3dB
Frequency Response: 20Hz – 20KHz
Battery life: Up to 16 hours with charging case
Weight: 10.5g (earbuds); 59.5g (case)
What's in the box?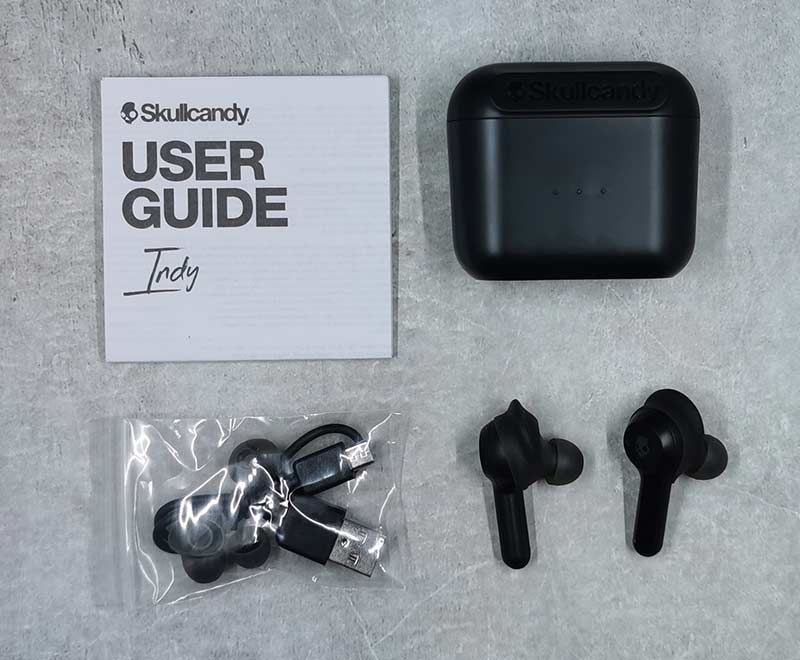 Skullcandy Indy earbuds
Charging case
micro USB charging cable
3 sizes of ear gels
1 stability gel
User guide
Design and features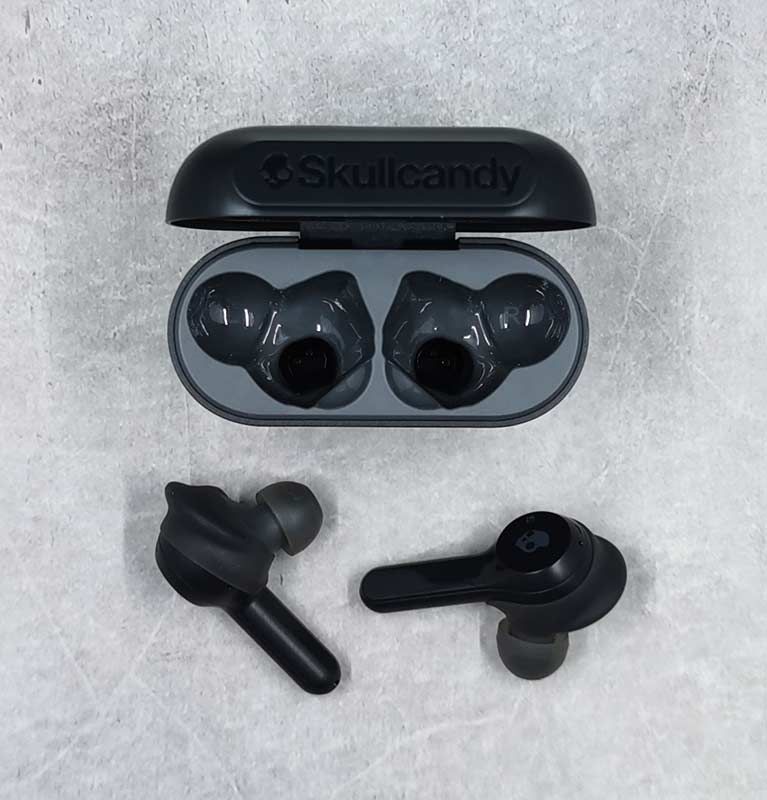 The Skullcandy Indy TWS earbuds look somewhat similar to Apple Airpods since they have the dangling plastic piece.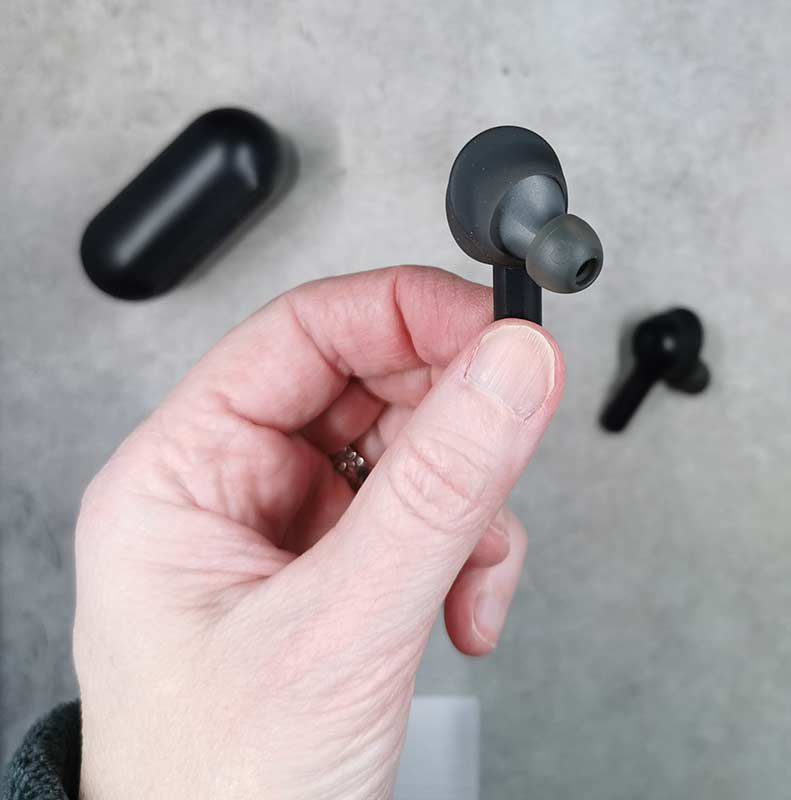 The Indy earbuds have what Skullcandy calls ear gels and stability gels which are basically eartips and an ear wing that gives the buds a secure fit in your ears even if you're running.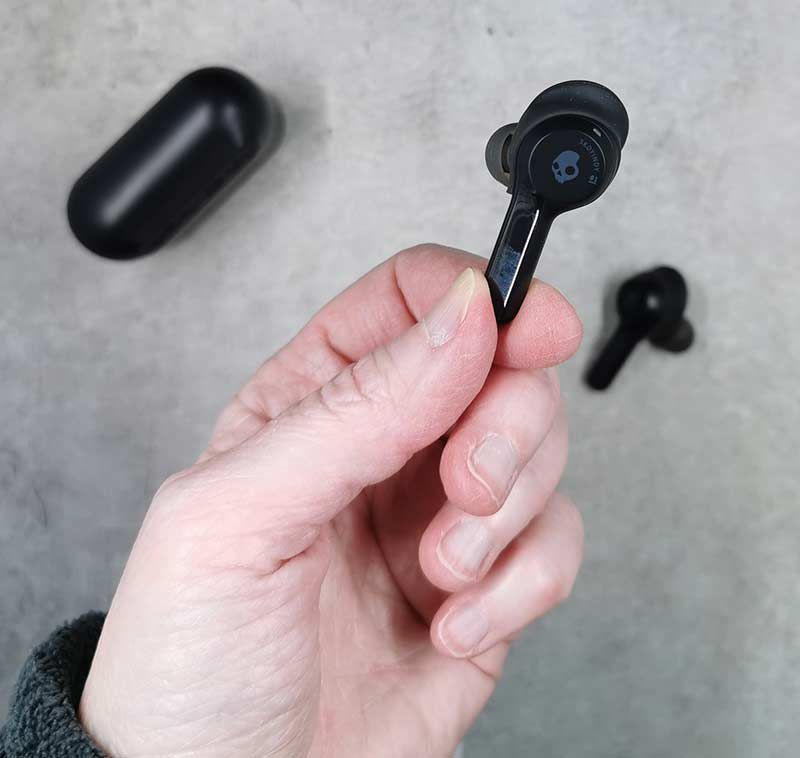 These earbuds do not have any physical buttons (YAY!). Instead, they have touch controls on the round part of the outside casing. You'll just have to learn the gestures which include tapping the left bud to turn down the volume, tapping the right earbud to turn up the volume. You can also tap and hold the left earbud to go back a track and tap and hold the right earbud to go forward a track. Double tap the right side to play/pause or answer/end a call.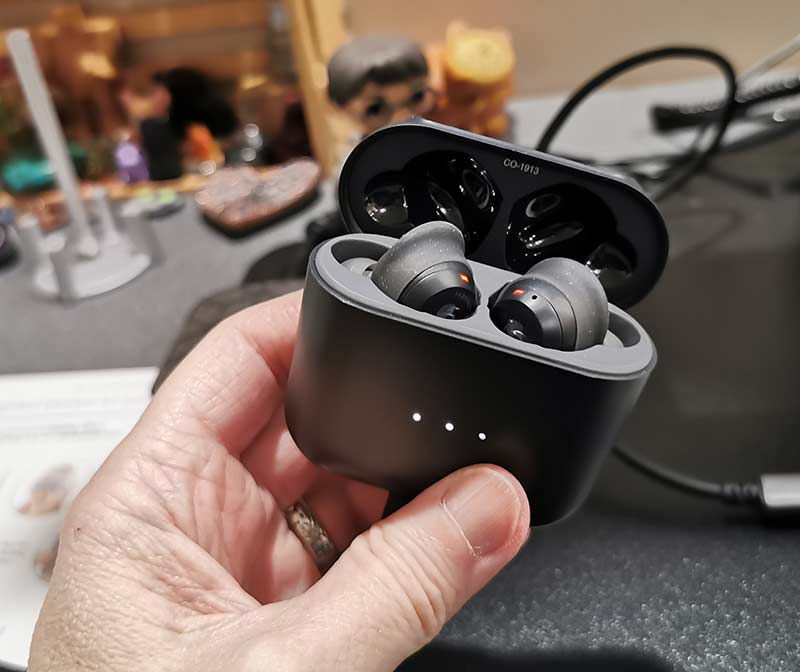 The battery charging storage case is easy to open and easy to insert/remove the earbuds. The battery contacts are on the dangling end of each earbud so you have to properly seat each earbud in its individual silo where it is held in place with a magnet.
Three LEDs on the front of the case provide a visual indicator of the juice left in the case and red LEDs on the earbuds glow red while charging.
Unfortunately, the case uses micro USB to charge. Someone, please remind me how long USB-C has been out now?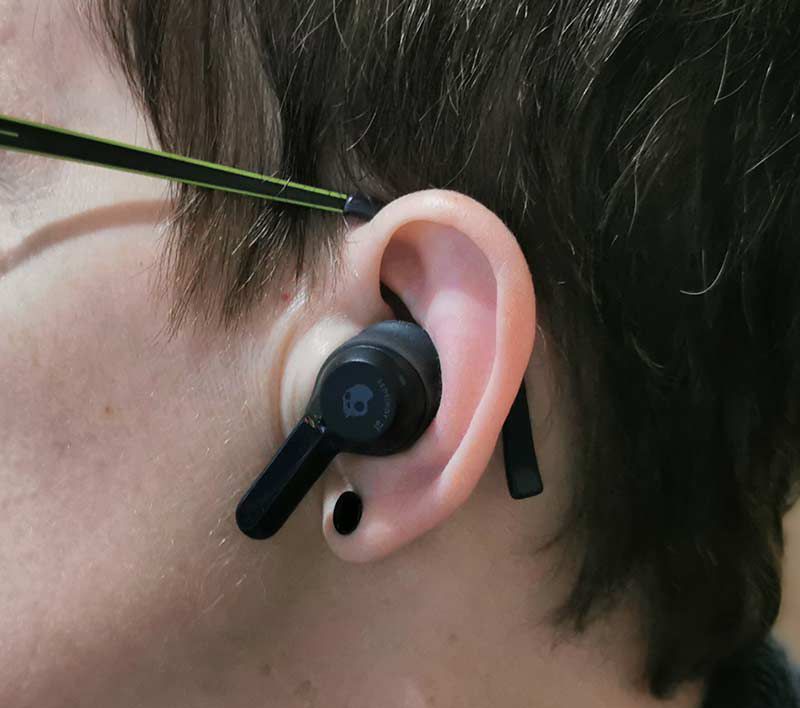 As mentioned before, these earbuds fit securely in your ears and I had no worries that they would fall out during my workouts. Everyone's ears are different, so I can't promise that they will fit you. But they did for me and I found them to be comfortable enough to wear for an hour or two at a time.
Pairing and functionality
Pairing the Skullcandy Indy earbuds with my Huawei P30 Pro was quick and easy. When I opened the charging case lid, the LED on each bud started flashing white to let me know that they were in pairing mode. From there I just chose "Indy" from Bluetooth devices list and paired them.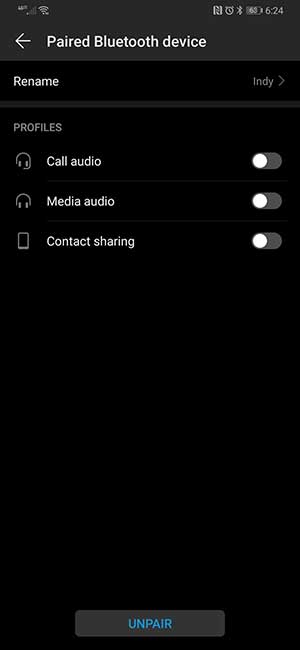 Unlike other TWS earbuds that I have reviewed in the past, like the Mavin Air-X earbuds, you can't just take out one Indy earbud from the charging case and start using it by itself. You have to remove both earbuds before they connect to the paired device. From there you can return the left earbud back to the case and just use the right earbud. But, you can't return the right earbud to the case and only use the left earbud because as soon you return the right one, you'll hear an Asian female voice say "disconnected" in the left bud and game over.
Sound quality for music, video, and calls
I tested the Skullcandy Indy earbuds with my Huawei P30 Pro smartphone, and with a Dell laptop at my day job. I tested by using Amazon Prime streaming music, Spotify, YouTube, and Netflix. The earbuds sounded good with all types of music that I tried and I was impressed with the sound quality. Of course, it depends on the source of your music. I found listening to music with Spotify was really disappointing, but Amazon Prime Music sounded great with excellent bass, highs, and mids. If I would have only tested with Spotify, I would have rated the Indy earbuds much lower than what they are capable of so just keep that in mind.
I am happy to say that I could use these earbuds while watching streaming video on YouTube and Netflix. The audio and video synced very well with no noticeable delay which is something I can't say about all earbuds I test.
For calls, I could clearly hear the person on the other end of the call and they could ear me as well. But since these earbuds fit tightly in your ears, you will hear yourself talking in your head which may or may not bother you.
I do want to mention that I experience random connection drops with these earbuds using various apps like Amazon Music and Spotify. These dropouts were not consistent as far as only happening with a specific app but happened with all the apps that I used during my tests. The drops didn't happen frequently which was good but happened about once an hour where the audio would just go dead for a second. This would happen regardless if I was sitting at a desk or walking around. I can't be 100% sure that the problem wasn't with my phone dropping a connection to the streaming service instead of the earbuds losing connection with the the phone, but I don't think that was what was happening.
What I like
Secure and comfortable fit
Touch controls
Great sound quality
What needs to be improved
Can't use the left earbud by itself without leaving the right earbud out of the charging case
Infrequent random connection dropouts
Final thoughts
At the $80 price level of the Skullcandy Indy TWS earbuds, I have to say that they are impressive with fit and comfort and of course with sound quality. The only dings I can give them are that you have to take them both out of the case even if you just want to listen with one earbud and the infrequent audio drops. But other than those two minimal gripes, I'm happy to report that the Skullcandy Indy earbuds are now my faves!
Price: $79.99
Where to buy: Amazon
Source: The sample for this review was provided by Skullcandy.