We use affiliate links. If you buy something through the links on this page, we may earn a commission at no cost to you. Learn more.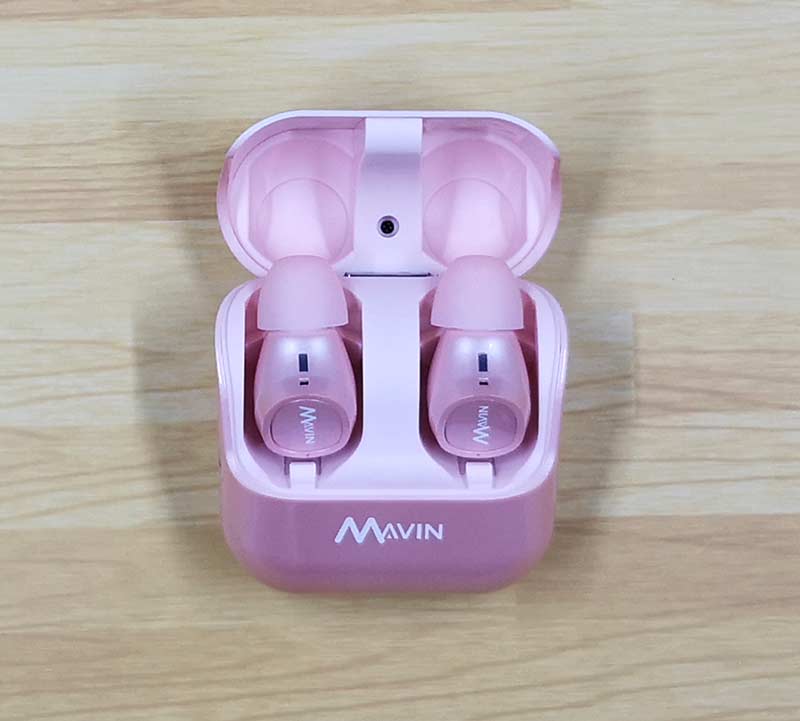 REVIEW – It took me a couple of years to find a pair of Bluetooth earbuds that I wanted to wear for more than a few minutes at a time. Why? Because most of the ones I've tried over the years either fall out of my ears or have an uncomfortable fit. Then I finally found my current favorites (check my favorite gear page to find out which ones they are) and haven't been motivated to try any new ones until the offer to review Mavin Air-X TWS earbuds presented itself so let's check them out and see if they will become my new favorites.
What is it?
The Mavin Air-X TWS earbuds are earbuds that store in a small charging case. What is TWS? It stands for Truly Wireless Stereo and it allows both earbuds to be paired individually to the host device like your phone, tablet, or laptop. It allows you to use either earbud on its own in mono or both in stereo.
Hardware specs
Qualcomm TrueWireless Stereos Plus+ support by QCC3026
Connection: Bluetooth 5.0,
Profile: A2DP / AVRCP / HFP / HSP
Codec: apt-X / AAC / SBC
Frequency Range: 20Hz to 20kHz
Speaker Driver: 6φ / 16 ohm / Extra Bass
Microphone: MEMS microphones with advanced noise cancellation
Play Time: up to 10 hours
Play Time with Charging Case: up to 50 hours
IPX5 water splash resistance
Charging Time: 2 hours
What's in the box?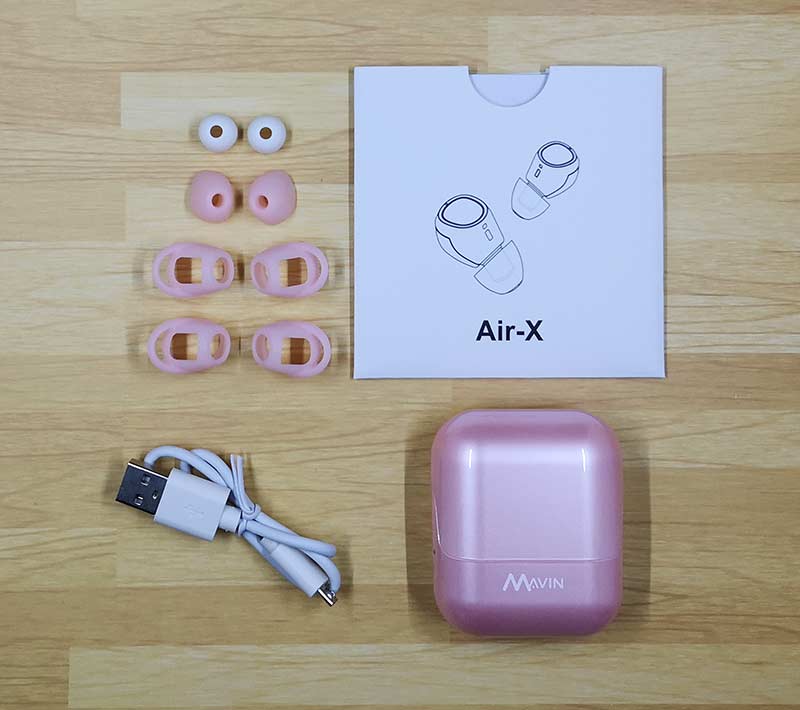 Mavin Air-X TWS earbuds
Charging case
3 ear tips
2 sports stabilizers
micro USB cable
Quick guide
Design and features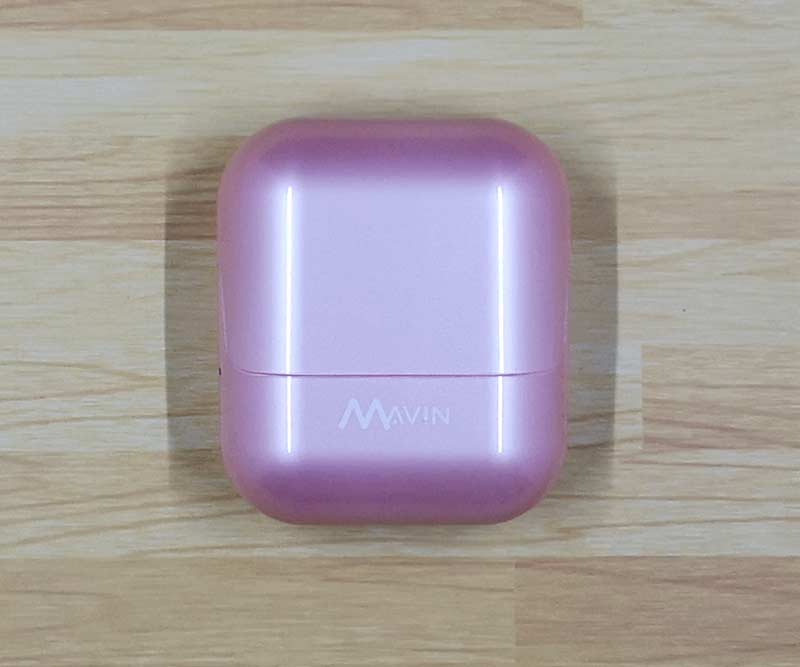 The Mavin Air-X earbuds are available in 5 colors including the pink version that you see here. They store in a small plastic case that doubles as the charger.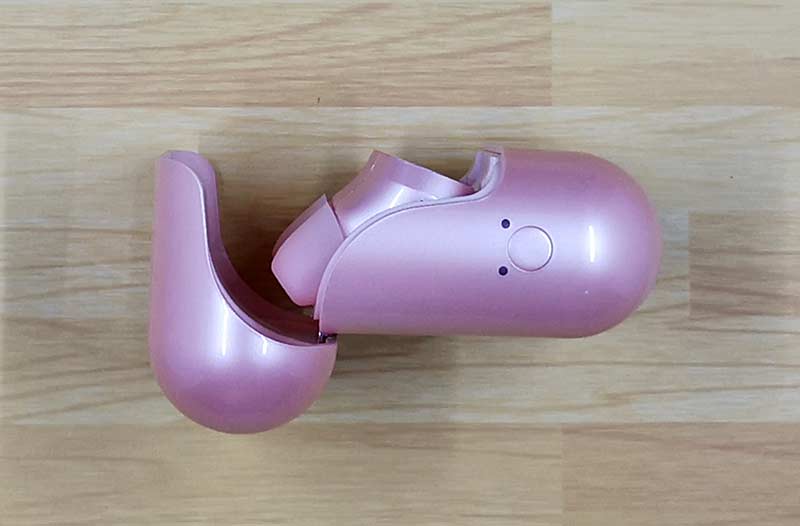 Pressing the button on the left side of the case will cause the battery status LED to blink in red 1-5 times to give you an idea of the battery capacity. Pressing the same button when the lid is open will put the earbuds in pairing mode.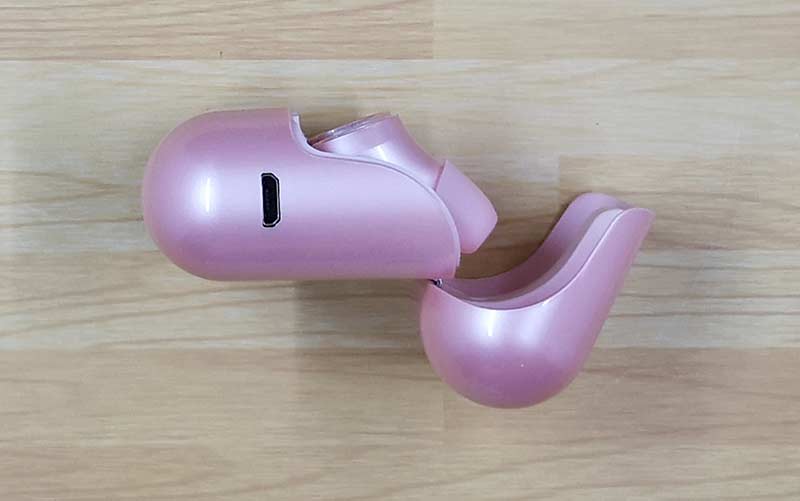 The opposite side of the case has a micro USB connection to charge the case's internal batteries. I wish that Mavin would have used USB-C instead of micro USB here.
The charging case lid opens and closes easily and the earbuds themselves are easy to insert and remove from the case.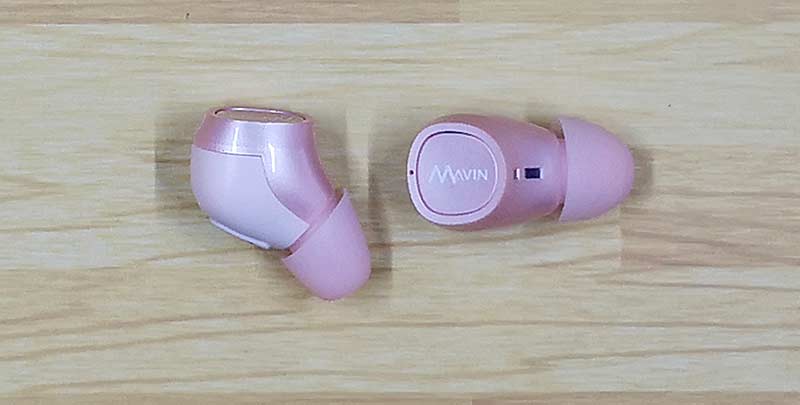 Each earbud has a button on the outer surface that you'll use to play and pause the audio content that you're listening too. You can also use the buttons to raise and lower volume, switch between music tracks, answer and end calls, and even talk to a personal assistant like Siri or Google. But how do you do all that with just two buttons? That's where you'll have to remember that the left button does something different from the right button and a single click does something different than a double click, or a click and hold.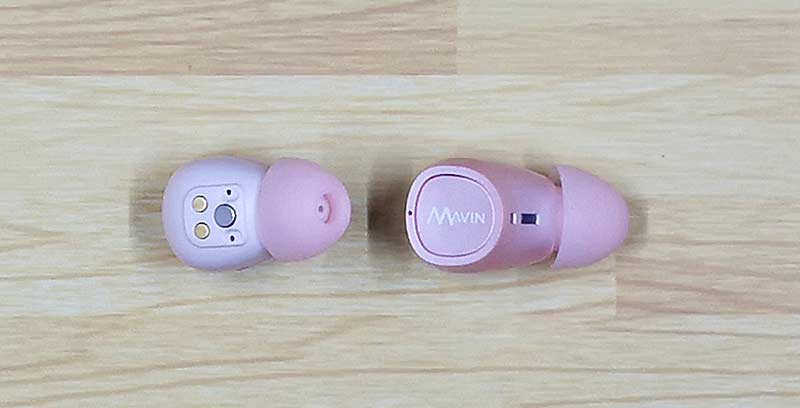 The earbuds have 3 contacts on the side. One contact is a magnet that keeps the earbud from falling out of the charging case. The other 2 contacts charge the earbuds. You'll also notice what looks square hole and a long slot on each earbud. The hole is a microphone and the slot is actually a status LED.
Fit and comfort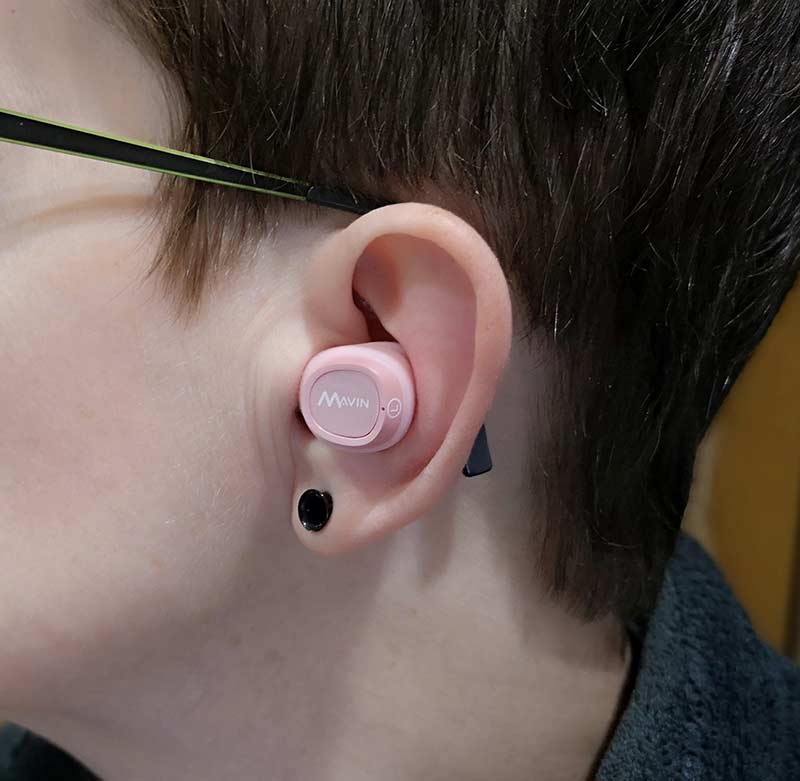 The main problems that I have with most earbuds that I review have to do with the fit and comfort. They either fall out of my ears or they fit too well so that they start feeling uncomfortable within minutes of putting them in my ears.
I'm happy to say that I didn't have this problem with the Mavin Air-X TWS earbuds. They fit well and don't cause any discomfort. I found the fit to be snug but not too snug. Having said that, I wouldn't want to run with the Mavin earbuds when only using eartips.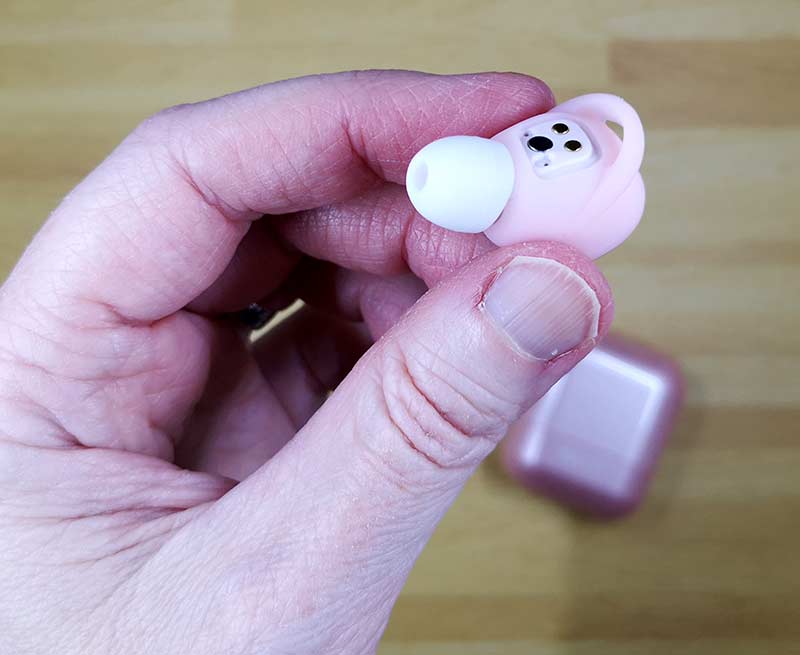 Adding the stabilizer covers make the earbuds fit even more secure so that they won't fall out if you're running, jumping, or doing other activities. And bonus, the earbuds fit in the charging case with the stabilizers in place.
Sound quality
I tested the Mavin Air-X earbuds with my Pixel 2 XL, with my 12 MacBook, and with a Dell laptop at my day job. I tested by using Amazon Prime streaming music, Spotify, YouTube, and Netflix. Most of the time small wireless earbuds like the Air-X buds don't blow me away when it comes to bass but the Mavin's impressed me with the bass and fullness of the music. They sounded good with all types of music that I tried and I enjoyed using them.
I was also happy that I could use the earbuds while watching streaming video on YouTube and Netflix. The audio and video synced very well with no noticeable delay which is awesome because my current favorites have a slight audio/video syncing delay problem.
I also like that you can listen to either earbud as both are paired to the device. I like to just put the left bud in my ear while I'm at work so that I can hear and talk to people when they come up to my desk without needing to take the earbuds out of my ears.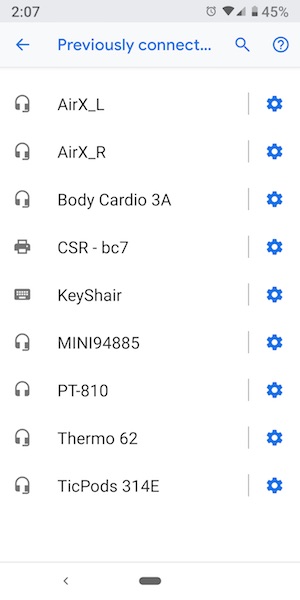 So far after a couple weeks testing these earbuds I've not had any issues with dropped connections either between each earbud or with the paired device.
Call audio quality
There weren't any issues using the Air-X buds for phone calls other than the usual voice in your head kind of sound that you experience when using in-ear earbuds while talking. The opposite side of the calls said I sounded fine but the could tell that I was using a Bluetooth headset.
What I like
Great audio quality including bass
No audio/video syncing issues
Comfortable fit
What needs to be improved
Charge via USB-C instead of micro USB
I'd prefer touch control to the physical buttons
Final thoughts
I thought I found my favorite earbuds late last year and was content to stick with them because they fit so well and sounded good. I wasn't really that excited to review the Mavin Air-X earbuds. But when I actually tried them I was glad I did because they sound great and they don't have any audio/video syncing issues like the others. I still prefer my current favorites to the Mavin's for the touch controls vs. physical buttons, but the Mavin Air-X TWS earbuds are a very strong runner up.
Price: $139.00
Where to buy: Amazon
Source: The sample for this review was provided by Mavin.