We use affiliate links. If you buy something through the links on this page, we may earn a commission at no cost to you. Learn more.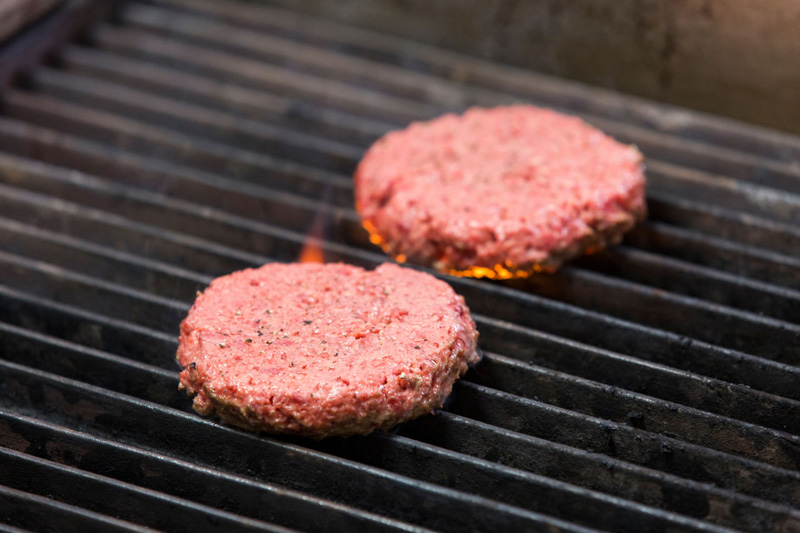 NEWS – Most folks have heard about the Impossible Burger from Impossible Foods.  It is a burger patty made entirely from plants. 100% vegan with absolutely no animal products, Impossible Burger has gained fans searching for a meat substitute that is meat-like.  But, reviews, while good, were mixed.  Enter Impossible Burger 2.0.
The new formulation won several awards at CES 2019 and really seems to have surprised the critics with its taste and texture.  Fans claim that it is not just a good vegan burger – it is a really good burger of any kind.  That's a pretty bold statement.
Coming in at 240 calories for a four ounce patty, it compares favorably to the caloric content of a beef patty, which can exceed 300 calories. The big bonus is fat content.  The Impossible Burger has only 14 grams of fat compared to a typical beef patty with twice that at 28 grams of fat.
The original Impossible Burger is available in thousands of restaurants across the USA today. Impossible Burger 2.0 is expected to be phased in at restaurants starting in March 2019 and will be available direct to consumers in grocery stores later in 2019.
For more information, visit Impossible Foods' Impossible Burger 2.0 website.