We use affiliate links. If you buy something through the links on this page, we may earn a commission at no cost to you. Learn more.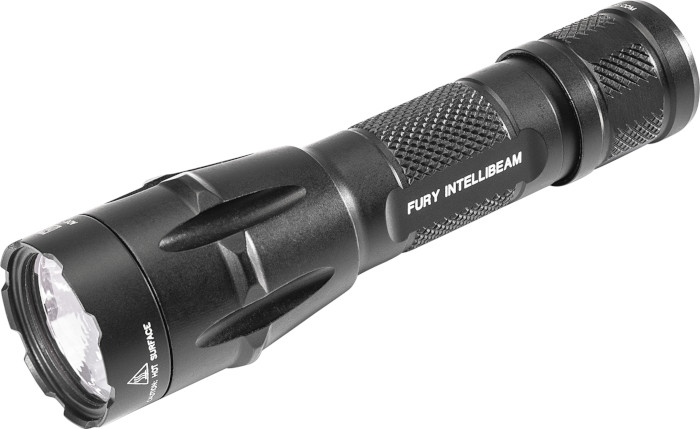 NEWS – SureFire has added to their already impressive lineup of tactical and rugged use flashlights with the Fury Intellibeam™ flashlight.
The Fury IntelliBeam builds upon the automatically adjusting light output of the previous Fury models and increases the maximum output to 1500 lumens.  The IntelliBeam system automatically adjusts the light output to the needs of your surroundings and can vary the output from 15 – 1500 lumens. The automatic adjustments free you from needing to fumble around to manually adjust the light intensity. For emergency use, the IntelliBeam system may be overridden to bring the full Fury of the flashlight.
The "dual fuel" aspect means that this light can use either two lithium 123a disposable batteries or a single rechargeable 18650 lithium ion battery. The kit includes a 18650 battery and charging cable.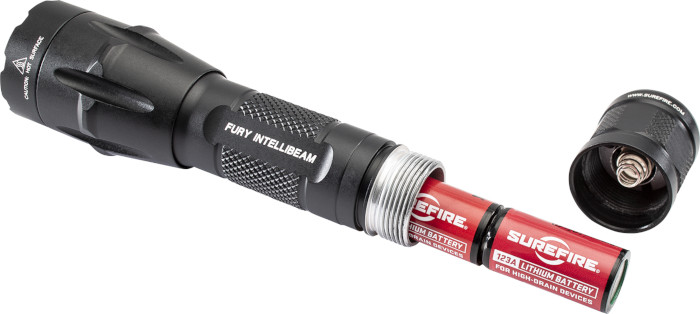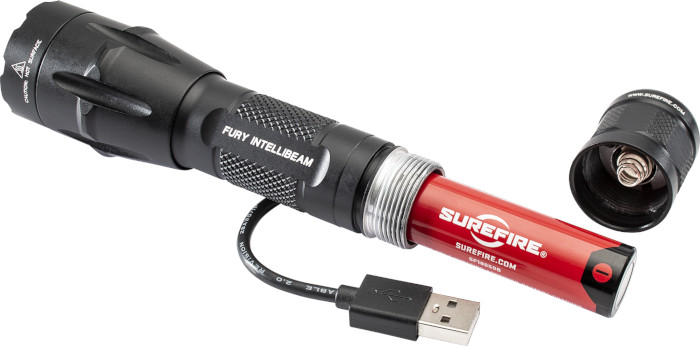 Additional 18650 batteries are available for purchase for those who worry about running out of power in the middle of an operation / adventure.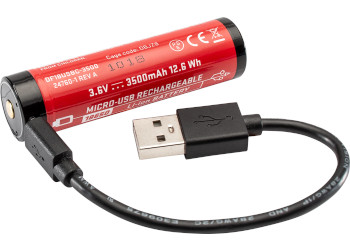 The Fury IntelliBeam flashlight is constructed on aerospace aluminum which has been anodized to military specification to resist corrosion and abrasions.
Specifications:
Bezel Diameter: 1.39 inches
Length:  5.6 inches
Weight w/Batteries:  6.5 ounces
123A Output: 15-1,100 Lumens
18650 Output:  15-1,500 Lumens
Runtime:  up to 40 hours
The Fury IntelliBeam is available directly from SureFire and from authorized retail outlets. The Fury Intellibeam has a retail price of $219.00. Additional 18650 batteries are available for $16. You can find this flashlight with 4 extra CR123A batteries for $199.00 on Amazon.