We use affiliate links. If you buy something through the links on this page, we may earn a commission at no cost to you. Learn more.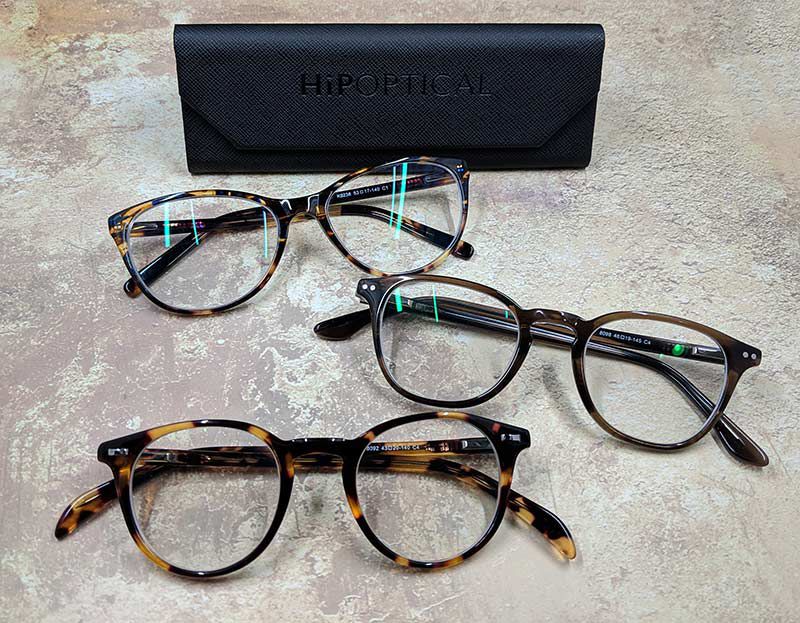 REVIEW – I got my first pair of glasses when I was in the third grade and I've been wearing glasses ever since. I did have a couple of years where I wore contacts, but unfortunately, I became allergic to the proteins that stick to the lenses and had to go back to being a four-eyed geek.
I was never that self-conscience about wearing glasses and have liked being able to change my look and style with new frames every couple of years. What haven't I liked though? The price of prescription lenses and frames. Is there an alternative to buying glasses from your local eye doctor? You bet! Let's check out one option – HipOptical.
What is it?
HipOptical is an online store that sells eyeglasses with prescription lenses and no eye exam required. Just fill in your prescription details (that you get from your eye doctor) and within about two weeks, your new glasses will arrive in the mail.
Design and features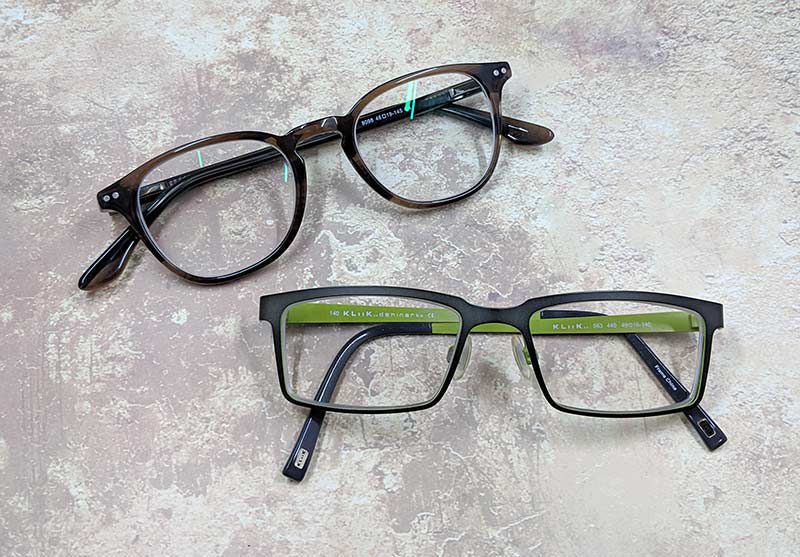 HipOptical offers a variety of frame styles for men and women that include plastic frames and metals frames. In the image above, the frames at the top are from HipOptical and the ones below are the $500+ frames and lenses that I ordered from my local eye doctor last year. If you think that is expensive, I thought that was a bargain compared to my previous $800 lenses and frames.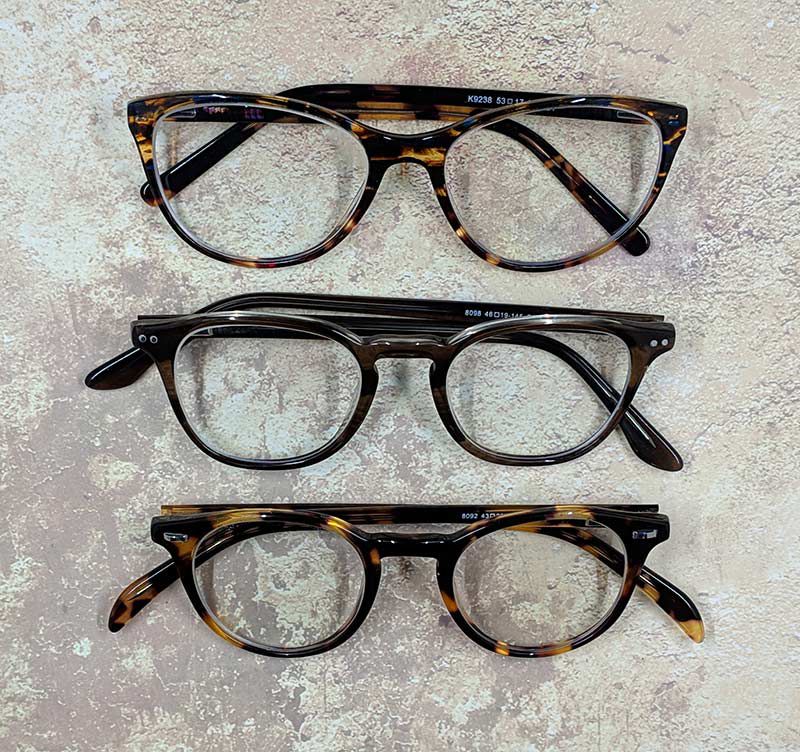 HipOptical sent me three different frames with prescription lenses. From top to bottom the styles are Bryce, Canterbury, and Hambelton.
Two pairs of the glasses have progressive (bifocals) and special blue light filtering lenses and the other pair has progressive and transition lenses. If you're not familiar with transition lenses, they automatically turn into sunglasses when you go out in the sun.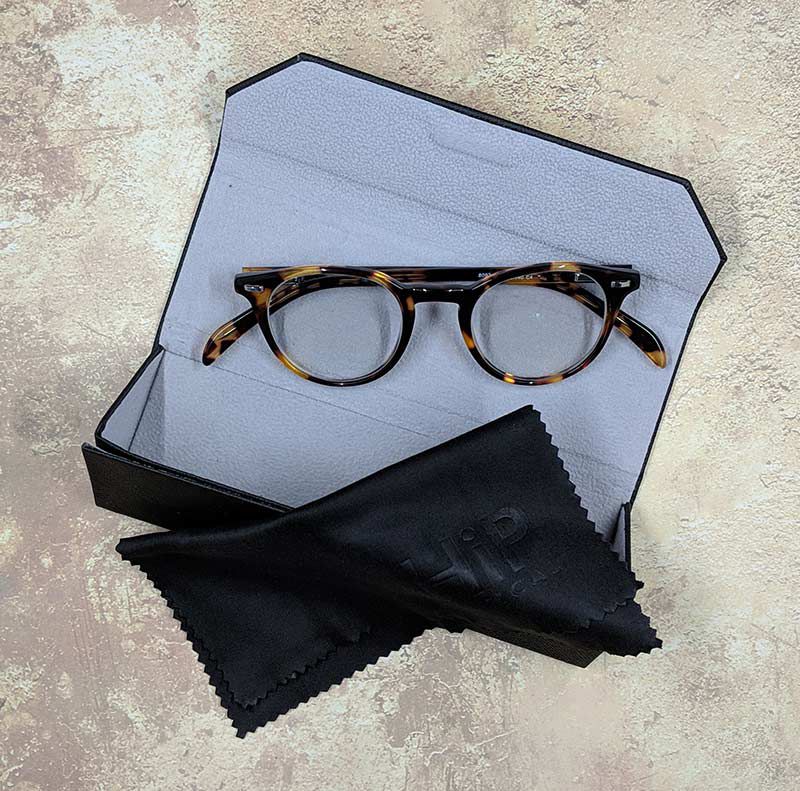 Each pair of glasses come with a folding case and a polishing cloth.
Selecting your frames through the HipOptical website is straight forward and easy to do. Each frame is shown alone and on a model which you can see from various angles.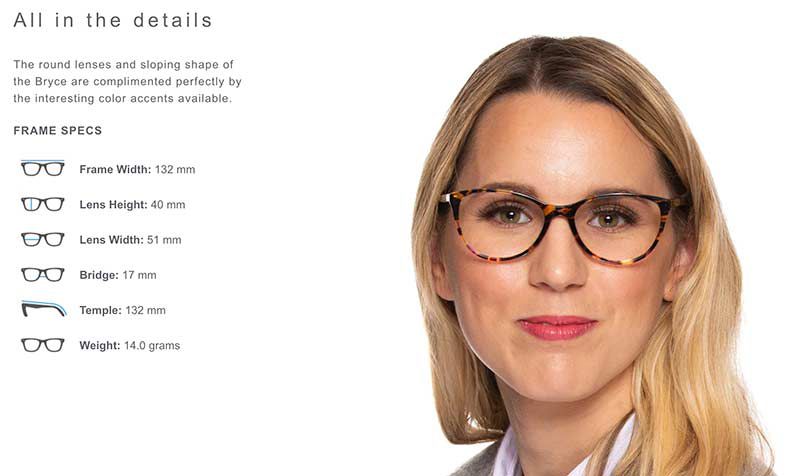 Detailed info about the size of the frames is also included. After you select a frame, then you can choose the type of prescription lens that you want.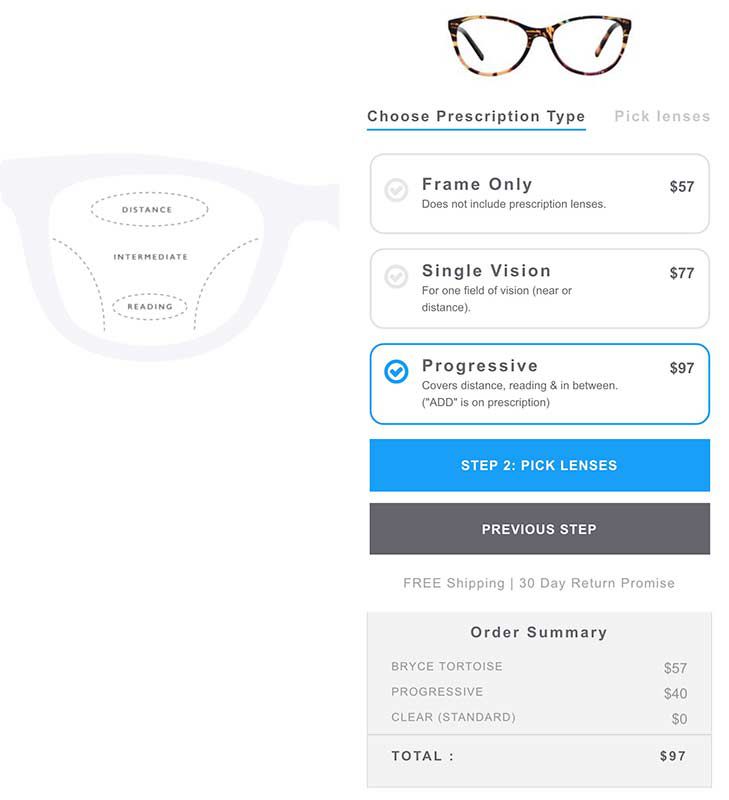 You have 3 choices. No lenses at all, single vision, or progressive lenses (bifocals). I am old so I picked progressive lenses 😉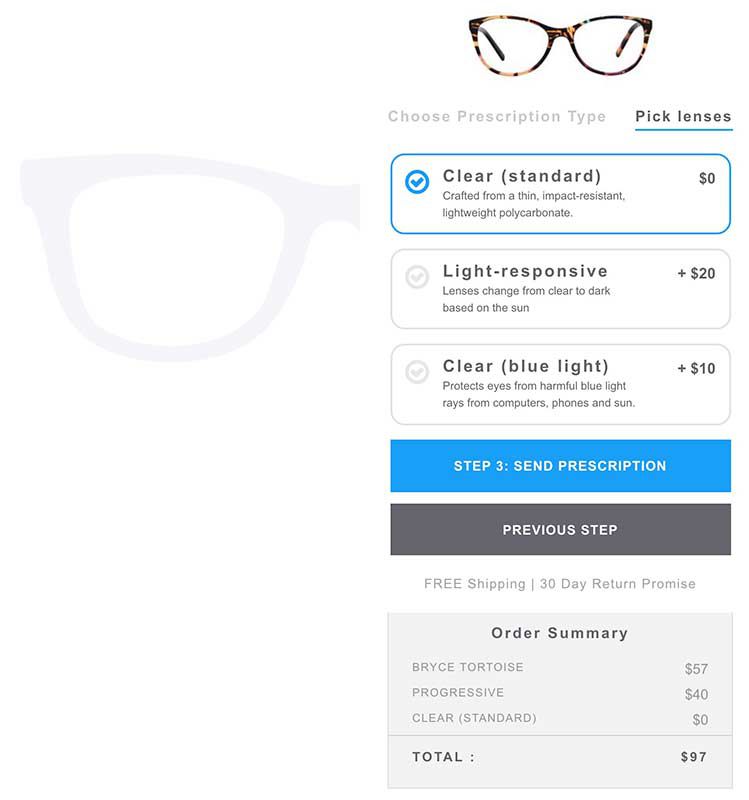 Then you get to choose extra features for the lenses which include no features/clear, light responsive/transitions, or blue light filtering. Note that you can't have blue light filtering lenses AND light responsive lenses.
As you choose the features, the price at the bottom reflects the changes to show the total charges.
The last step is to upload a file or photo with the prescription. Then you submit the order and wait for the frames to arrive which is around 7-14 days but they are working on getting that down to 7 days max.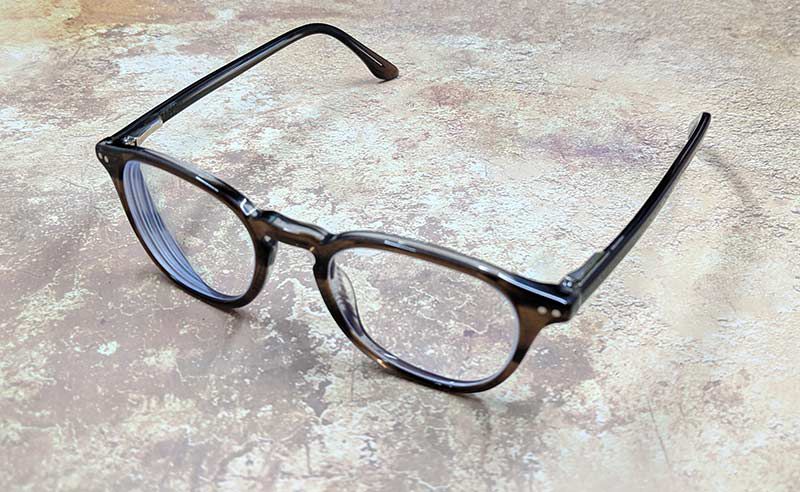 I found the frames to be very well made. Comparing them to some of my older more expensive frames, I could tell little to no difference between them.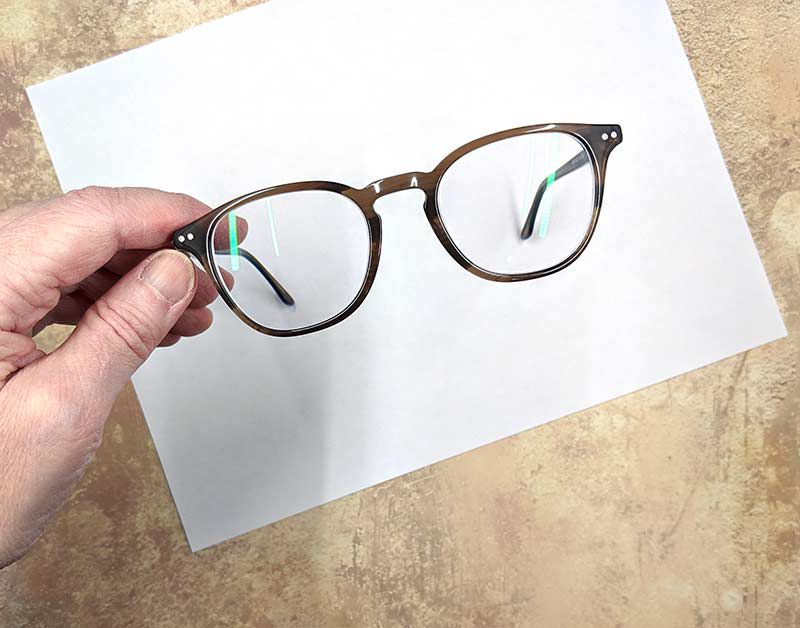 The blue light filtering lenses look just like the other lenses which do not have this feature. They aren't a weird yellow shade but are perfectly clear like you see above.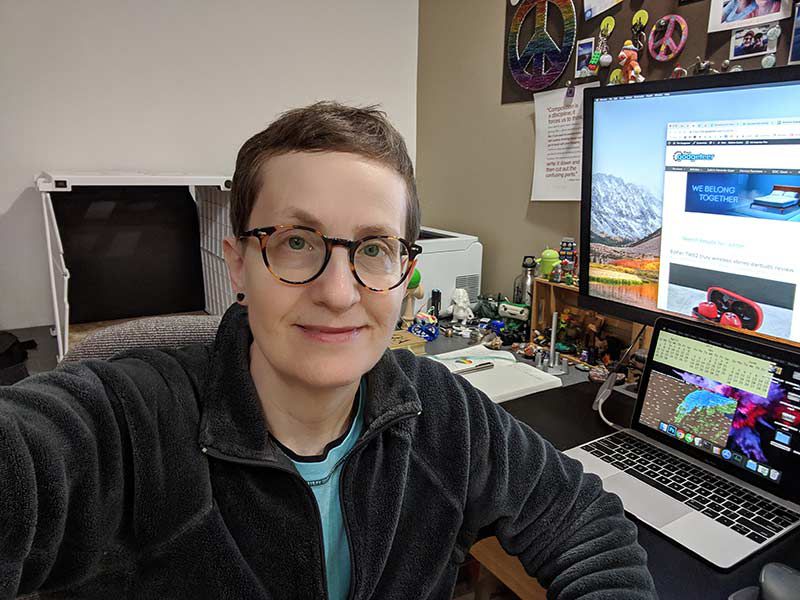 I couldn't really detect that the blue light filtering was doing anything while using the glasses and working on my computer. I don't know if I'm that sensitive to blue light. I can work in front of a computer all day long and can go right to sleep.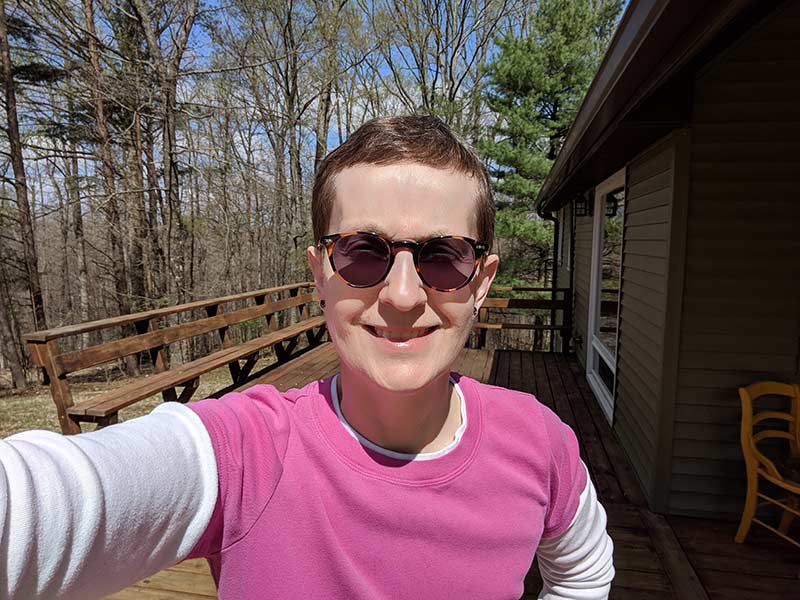 I also found that the light responsive lenses reacted to sunlight exactly like my current lenses.
Note that all of the HipOptical lenses have a superhydrophobic, anti-reflective, and scratch-resistant treatment and they are covered against scratches within the first 12 months.
What I like
Price
Ease in ordering
30 money back guarantee
What needs to be improved
Would be great to have a virtual fit tool that could use the buyer's face
Final thoughts
One thing to keep in mind when ordering glasses and frames online is that you'll probably need to have them properly fitted once you receive them. You can usually do this by going into a store, but they charge you since you didn't purchase the glasses from them.
I think HipOptical frames and lenses are a terrific value. The ordering process is easy and they offer free shipping and returns. And for each purchase, they donate a pair of glasses to someone in need by partnering with Restoring Vision.
If you are frustrated with the price of glasses at your local eye doctor, you should give HipOptical a try the next time you need a new pair of glasses.
Price: Varies depending on the frame and lens options but the ones sent to me were $107 and $117. Use promo code Gadgeteer and save 30% your order (expires 4/21/19)
Where to buy: HipOptical
Source: The samples for this review were provided by HipOptical.