We use affiliate links. If you buy something through the links on this page, we may earn a commission at no cost to you. Learn more.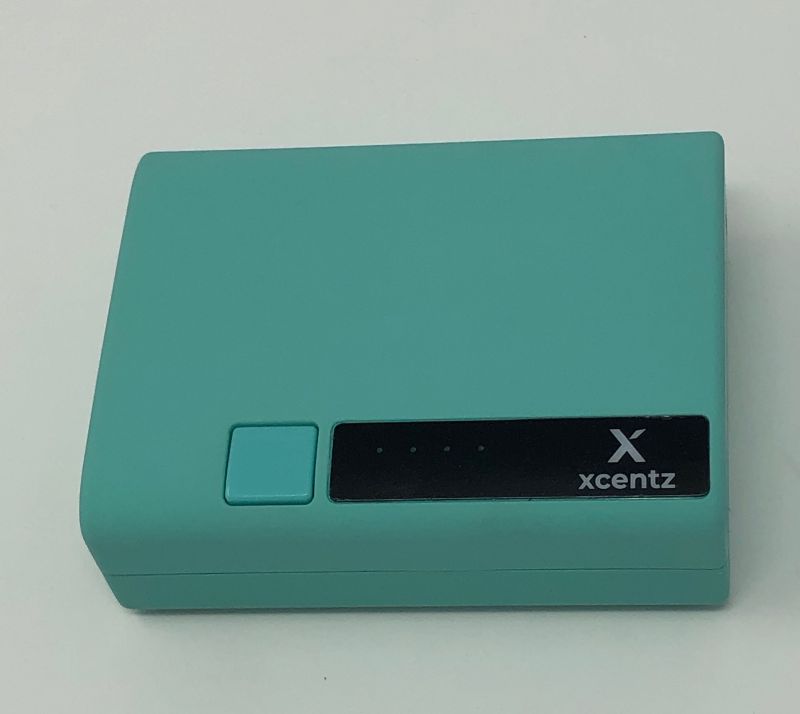 REVIEW – No real Gadgeteer has only one power bank in 2019. There are high-capacity ones for long-term travel, lighter ones for your EDC top-ups, and mid-range ones that you can share with a friend and still have some juice for your own devices. The Xcentz xWingman 10000mAh fits perfectly into this third category.
What is it?
The xWingman is a small powerbank about the size of a deck of cards, with a USB-A port on one short side, and a USB-C port on the other. It can charge at up to 18W output.
What's in the box?
10000mAh PD Portable Charger (Model: PB-34011)
30 cm / 1ft USB-C Cable
Paperwork
Hardware specs
Power for All – With USB-C power delivery port (18W) and quick charge 3.0, high-speed charging for both USB devices and USB-C devices. Power iPhone X to 50% battery in 35 minutes with USB-C to lightning. (USB-C to lightning charging cable not included)
Recharge 2x faster – With USB-C power delivery input, time for a full recharge is reduced to 3.5 hours, save up to 3 hours than a standard micro charger. USB-A to USB-C charging cable is included but USB-C wall charger is not included.
Huge Charging Power – 10000mAh of power charge iPhone 8 up to 3.5 times, iPhone X up to 2.5 times, Galaxy S9 up to 2.3 times, Galaxy S8 up to 2.3 times, iPad Air2 up to 1 time.
Safety First – LG 21700 battery for over 500 charge/recharge cycles and still holds over 90% juice. UL certified and Xcentz's exclusive xSmart technology to protect your devices against overcharge, short circuit, and overheat. Last 3x longer for use.
Astonishing Size – Xcentz xWingMan Dual 10000 is small as 1/2 iPhone 7 and lightweight as a baseball. Incredibly smallest portable charger slides easily next to your phone in any pocket or purse. Best choice for traveler and those who don't like bulky battery charger.

Design and features
This tiny box is almost too thin for a USB port to fit on the side. It's also available in Black (sort of shiny looking), blue (really Aqua, which is the one I was sent), Pink, Sandstone Black, and Sandstone Grey. The sandstone colors look to have a bit more texture. The xWingman is only 3.125″ x 2.375″ x 1.125″, so it will fit into many small spaces where more traditional 10000mAh battery packs will not. And at 6.5 ounces, you'll barely know it's there.
On one end is a traditional USB-A port that delivers PD charging to devices that have that feature. The other end has a USB-C port for power in (with the included USB-A to USB-C cable) and as high as 18W output.
On one of the large surfaces, there is a black window with the Xcentz logo and a power meter, alongside a single button, which will show you the amount of power remaining.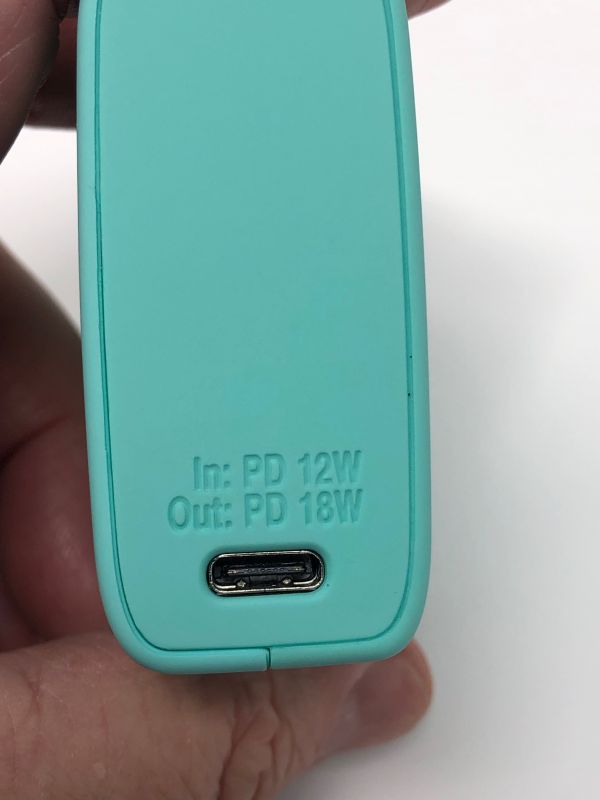 Performance
The xWingman takes a charge quickly and holds it a good long while if you don't use it. I treat it like it's a regular USB outlet plug since it so rarely needs to be recharged. I never had it go beyond 2 dots on the "gas gauge."

What I like
USB-C!
Fast recharge and slow discharge
Really tiny for a 10Ah battery
What needs to be improved

Final thoughts
We're still in the state of battery technology where you're constantly fighting to keep the devices you want to use powered up. This can only be done by stashing reserve power elsewhere. The xWingman is a great way to house a wealth of potential energy in a small space for a long time. And it's at a great price.
Price: $25.99
Where to buy: Amazon (use the coupon code XCENTZS36 to take the price down to $19.99 – Expires 4/30/19)
Source: The sample of this product was provided by Xcentz.