We use affiliate links. If you buy something through the links on this page, we may earn a commission at no cost to you. Learn more.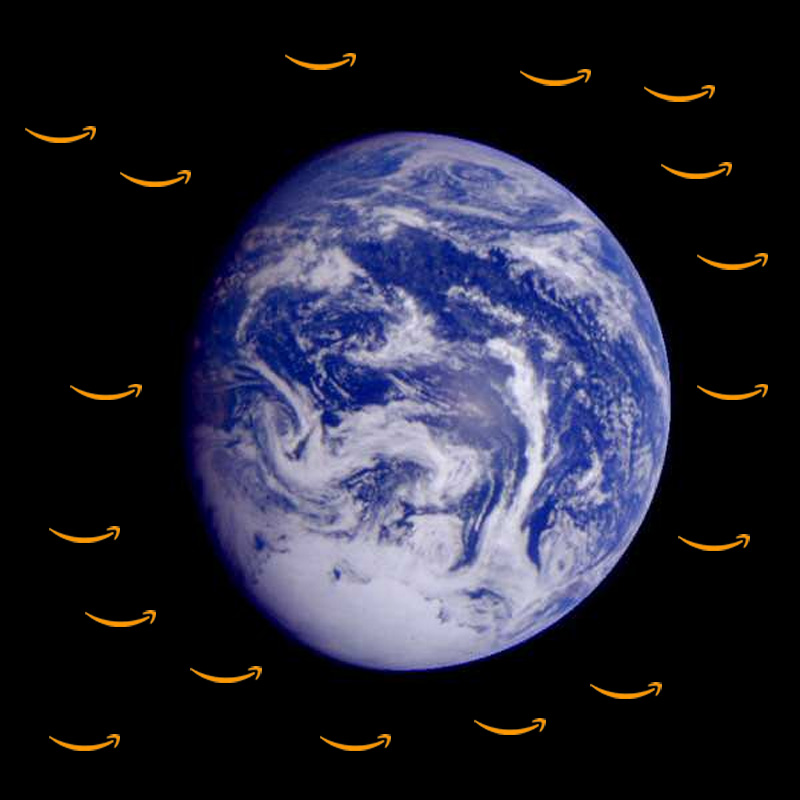 NEWS – Not content to just sell everyone on the planet everything they need, Amazon wants to help you with that process by providing global broadband internet access…from space!
Project Kuiper is an ambitious project to launch 3,236 satellites into orbit at three different orbital altitudes: 784 satellites at an altitude of 367 miles; 1,296 satellites at 379 miles; and 1,156 satellites at 391 miles. The goal is to provide high-speed, low-latency internet access to underserved areas around the globe that lack the infrastructure to support traditional internet access points.
There isn't a released target date to begin launches or to start service. Other companies are also looking into this, so Amazon may face competition. If history is any indicator, that won't slow down Amazon much.
Taken to its logical conclusion, along with other planned Amazon initiatives, perhaps someday soon, you will be able to be in the middle of the Serengeti, and be able to holler "Alexa, order sunscreen". In a few minutes, SPF50 will drop from a hovering drone.  Ah…progress.