We use affiliate links. If you buy something through the links on this page, we may earn a commission at no cost to you. Learn more.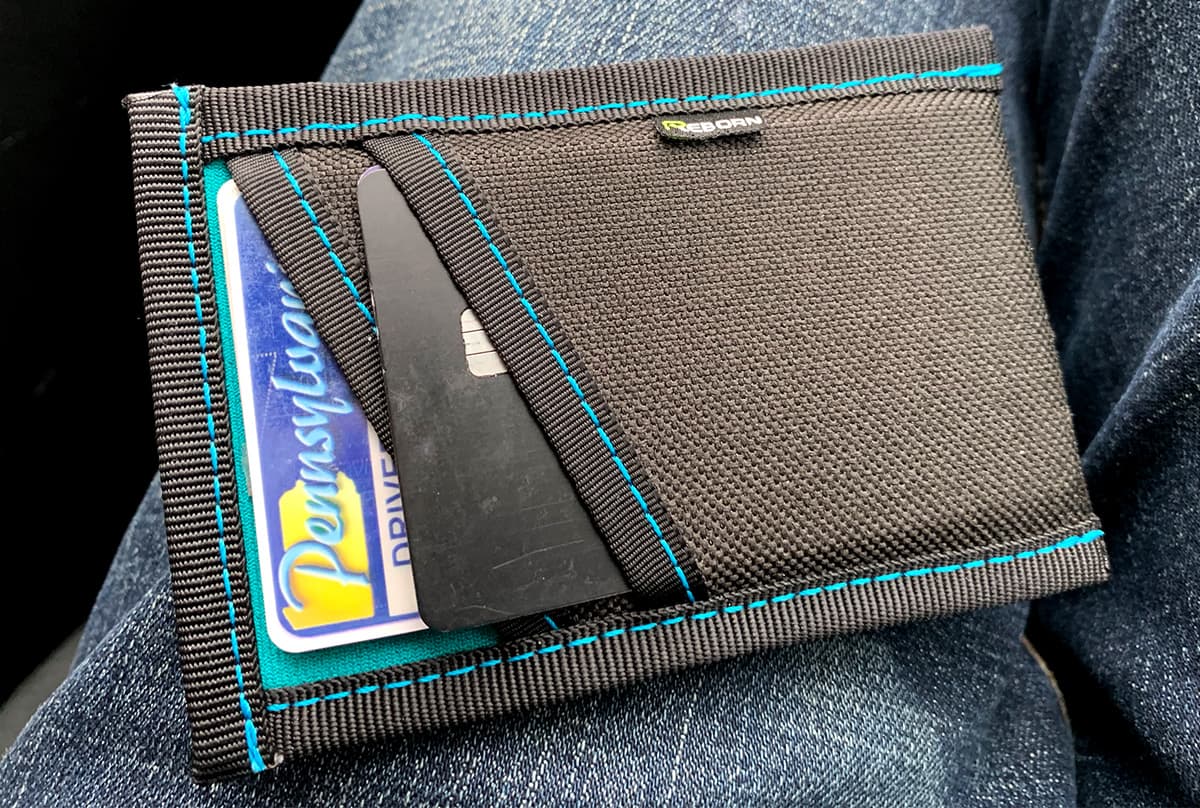 REVIEW – I know what you're thinking… why would I need a wallet for my wetsuit? But the Reborn Rubber Wetsuit Wallet isn't for diving, but is a durable, upcycled card carrier with an eco-friendly mission.
What is it?
Reborn Rubber's Wetsuit Wallet is a slim, front pocket style wallet made from "upcycled" wetsuit neoprene and polyester.
What's in the box?
Hardware specs
Made from 3MM wetsuit neoprene and polyester spun from recycled plastic bottles
Measures 4 1/2″ x 3″ and about 1/4″ thick
Floats in fresh or salt water even when fully loaded with cards
Two front pockets hold 5 cards each, rear pocket holds cash, receipts or a primary card
10% of your purchase will be donated to an ocean cleanup organization
Design and features
I've been a big fan of recycled or repurposed items for wallets and bags ever since I saw someone selling duct tape wallets at a craft fair some years ago. There are just so many things that get thrown away instead of reused, and apparently, diving wetsuit neoprene is a great material to use for wallets.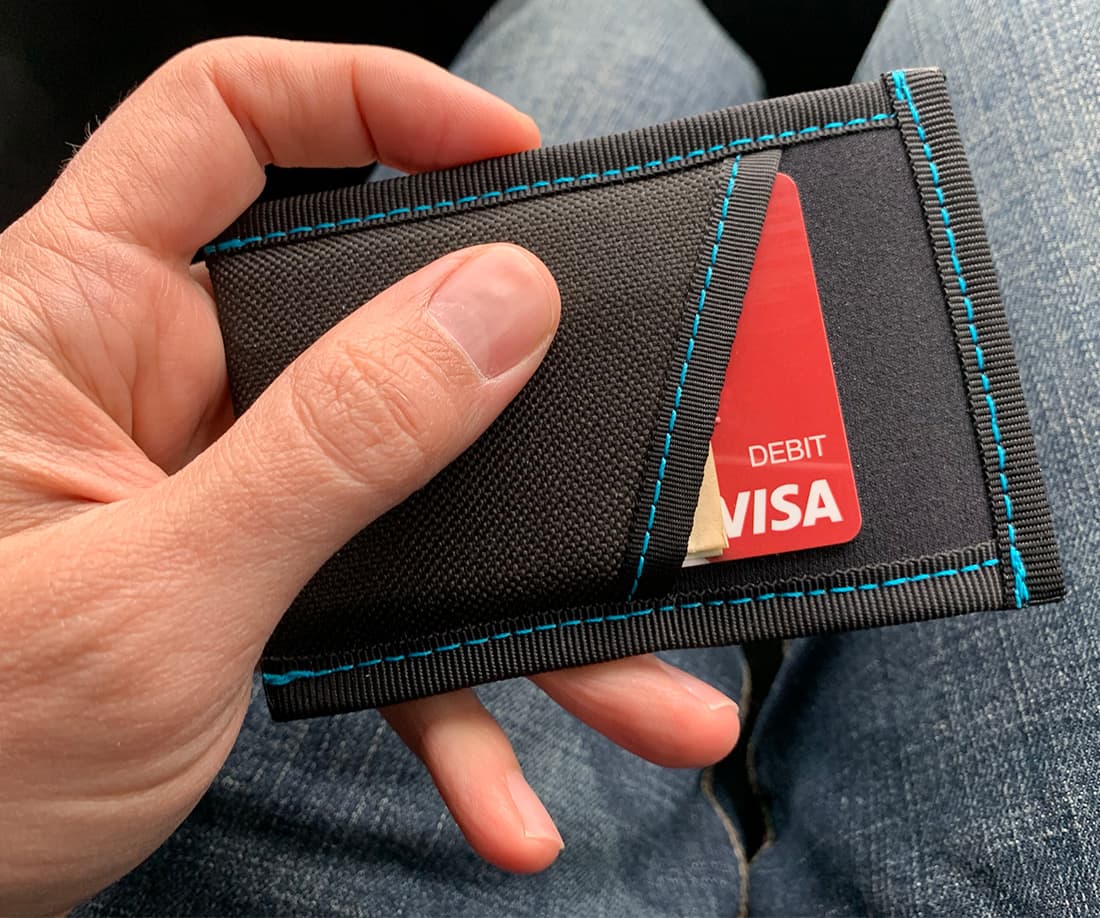 The Reborn Wetsuit Wallet's construction is simple and durable, as well as inexpensive. $20 gets you a slender wallet that easily fits right alongside your phone in a front or back pocket. Nearly every material used in the manufacturing of this wallet is recycled.
Since the center of the wallet is made from neoprene, it can float in fresh or salt water, even fully loaded. So it's great for those trips to the lake or dock. And obviously, it's waterproof.
The stitching looks to be rock solid, however, there is not a lot of flex in the top openings of the card pockets.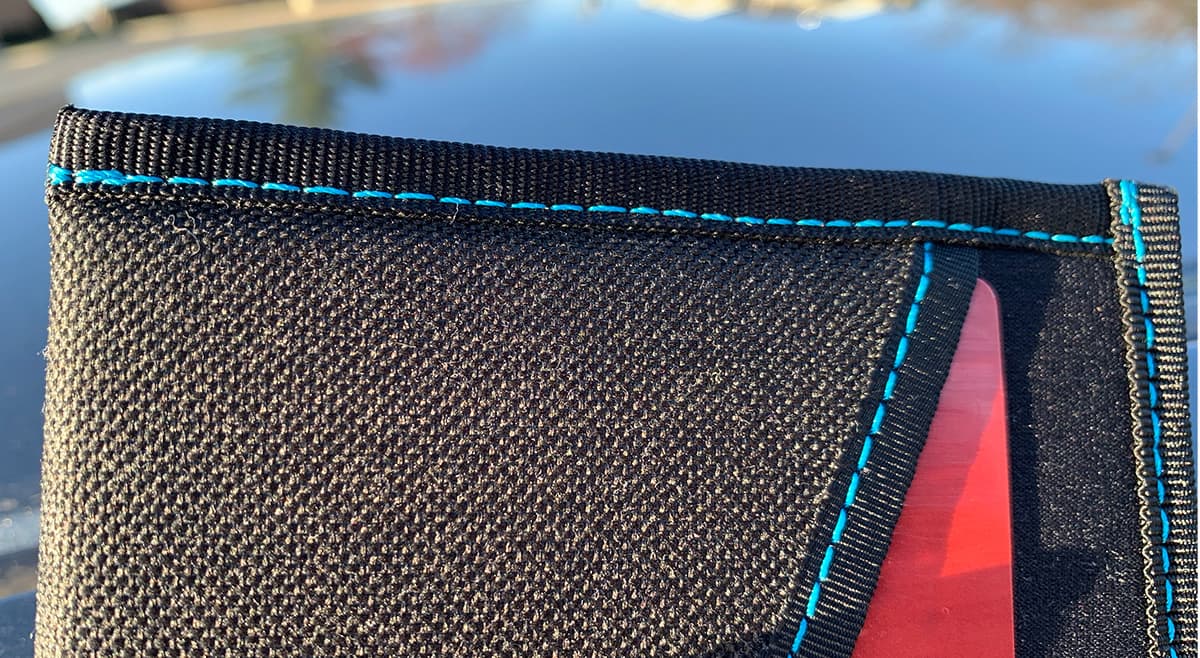 I'm a bit dubious about their claim of fitting 5 cards in each pocket, plus one in the back. I think you could cram them in there (I didn't have 10 cards laying around to test this out) but the stitching and material at the top of the pockets doesn't have much give. Perhaps after a couple months of breaking in, they loosen up, but even then, any more than 3 cards in each pocket would be my max carry.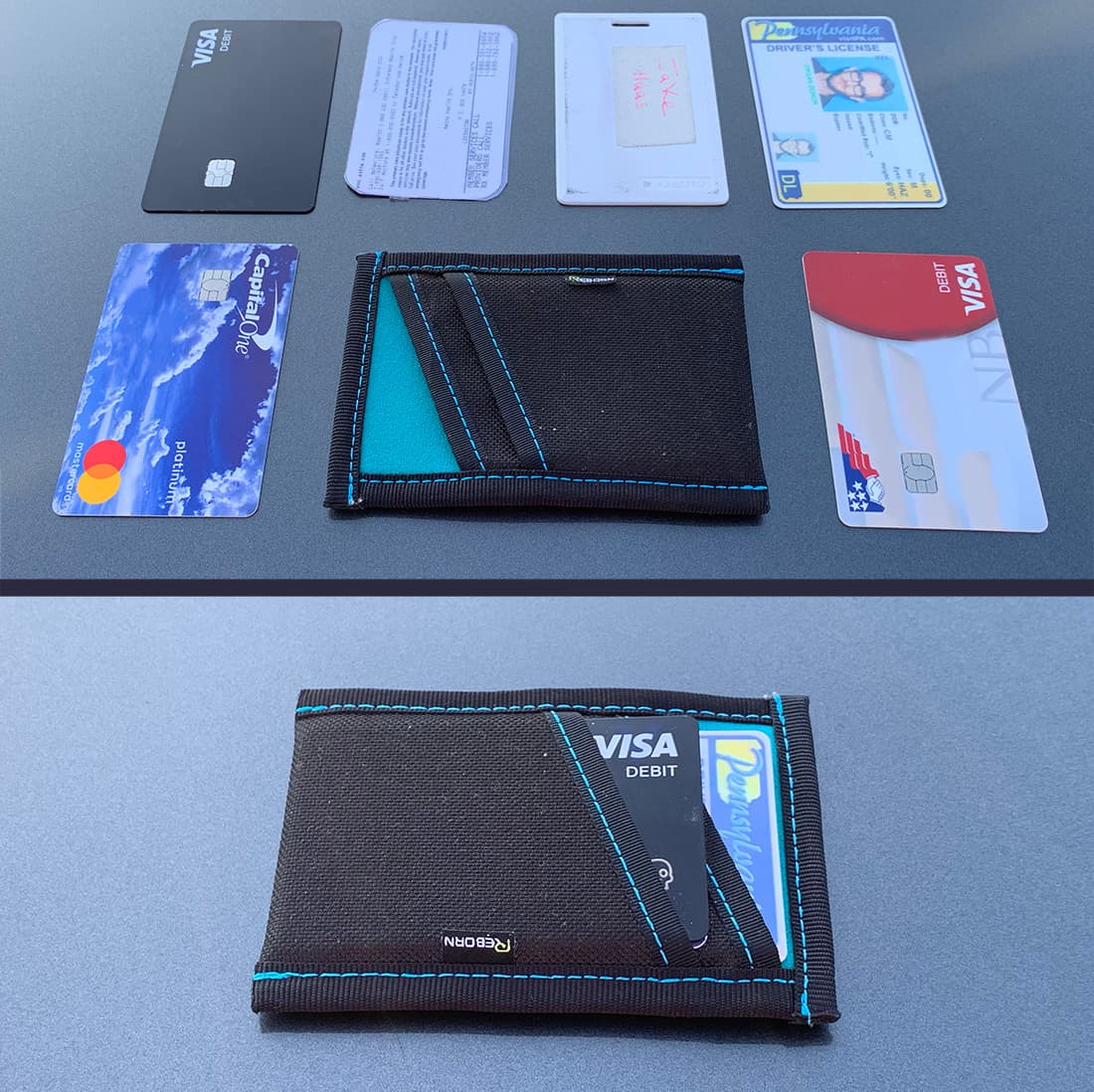 It's difficult to remove any but the top card on the pockets because of this. You can easily slide all of the cards in a pocket out as a group. To me, the point of many slim wallets like this is to actively carry fewer cards, just the basics. For me, it's my license, office door keycard, and three other cards. So I love wallets like this one. Actually, the only negative thing I could find to write about is their card-fitting claim. You could carry 11 cards, but I personally don't think you should.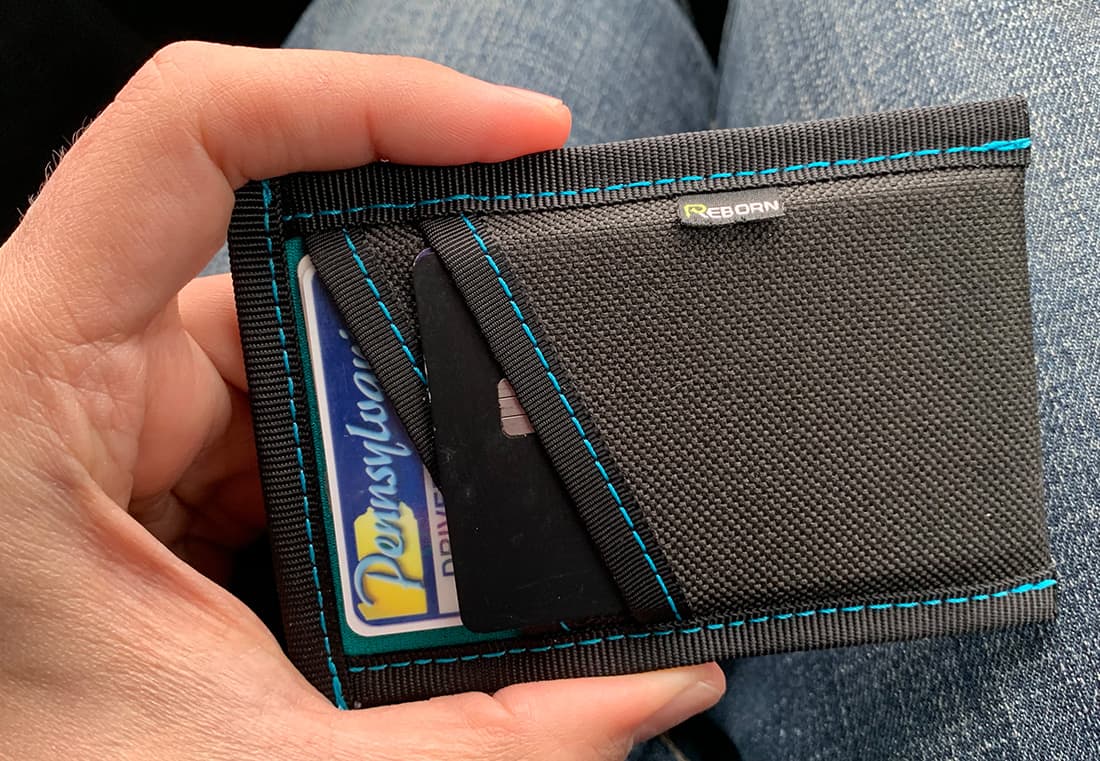 One of my favorite features of this wallet isn't even the wallet itself. Reborn Rubber is a part of a growing group of companies who use upcycled materials in their products. Not only that, but they give back a portion of their profits toward cleaning up the oceans.
Plus, if you've got a used wetsuit laying around, you can donate it to Reborn Rubber to convert into wallets and provide up to $110 in ocean cleanup efforts, and they'll even send you a free wallet for donating.
What I like
Slim, simple front-pocket style
Supports ocean cleanup
Wallet floats even when loaded
What needs to be improved
Cards can be a little hard to remove when it's packed full
Final thoughts
If you're looking for an inexpensive, slim, waterproof, floating, super durable wallet that gives back to the planet, the Wetsuit Wallet is just lovely.
Price: $19.99
Where to buy: You can get your own Wetsuit Wallet in a multitude of colors directly from Reborn Rubber's website.
Source: The sample of this product was provided by Reborn Rubber.