We use affiliate links. If you buy something through the links on this page, we may earn a commission at no cost to you. Learn more.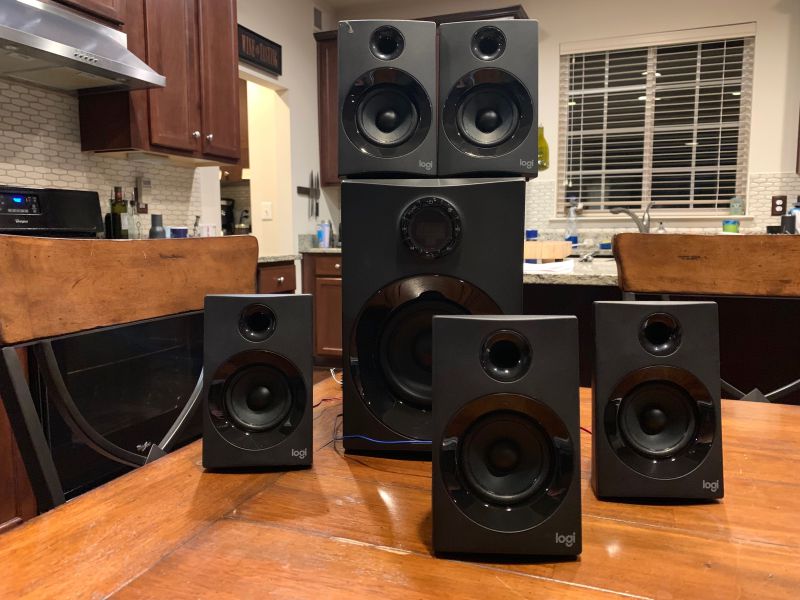 REVIEW – The Z606 is Logitech's latest entry into the surround sound speaker market. This low-cost system has five wired speakers and a bass unit containing an amplifier, speaker connections, and RCA inputs. AV connections are sparse and while the power won't rattle your windows, it should prove to be more than enough for most listening applications.
What is it?
This 5.1 system is designed around five identical satellites that serve as three front and two surround speakers, and a powered subwoofer. Audio connections are made to the system through Bluetooth and two or five channel RCA cables.
What's in the box?
Subwoofer module
5 satellite speakers
3.5mm aux RCA cable
Remote control

Hardware specs
Subwoofer dimensions (H x W X D inches): 11.69 x 7.60 x 11
Subwoofer weight: 7.7 lbs
Satellite Speakers dimensions (H x W X D inches): 7.01 x 4.33 x 3.42
Satellite Speakers weight: 1.0 lbs
Remote Control dimensions (H x W X D inches): 3.39 x 1.57 x 0.27
Remote control weight: .60 oz
Rear Satellite cable length: 6.2m
Front & Center cable length: 2.2m
Power cable length: 1.6m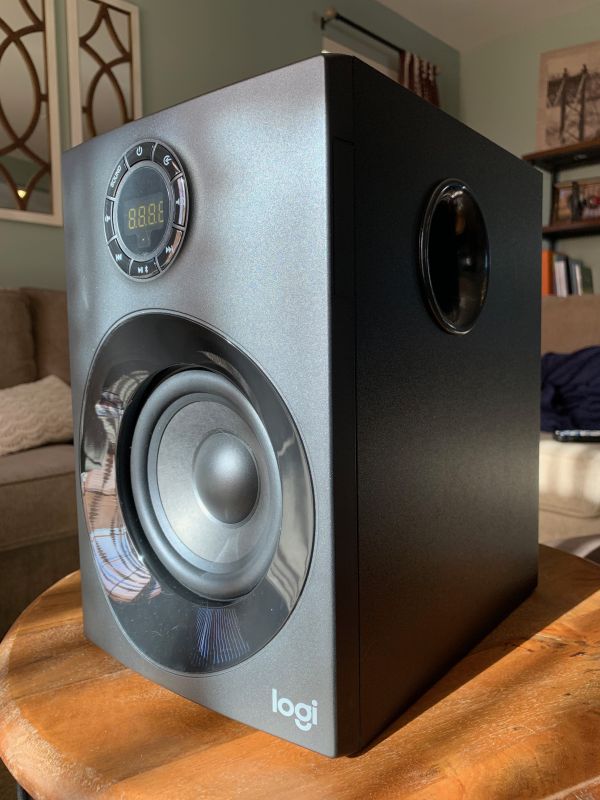 The z606 system puts out 160 peak watts with 80 watts RMS. The subwoofer is rated for 25 watts while the satellite speakers push out 55 watts in total. The Bluetooth connection is 4.2 and has a 15-meter range.
Design and features
As previously mentioned, the satellite speakers are identical to one another, differentiated only by the color of the non-detachable speaker wiring. Each satellite is ported and has a full range, 2.5-inch driver. On the back is a keyhole, allowing you to hang the speaker from the wall. The sub has a 5.25-inch driver. In addition to the aforementioned connections on the back, the front has a round display surrounded by buttons for power, sound and Bluetooth connections. You can also change the output from 2.1 to 5.1 and select simulated 5.1 surround for two-channel sources. The small, card-sized remote has all of the same controls as the front panel on the bass unit.

Setup
Color-coded speaker wires are provided to make set-up easier: red for the left and right fronts, blue for the center and gray for the surrounds. The bass unit can be connected to any Bluetooth device or directly to AV equipment (TV, receiver, etc.) with RCA cables. Although no documentation, save for an FCC statement, is included in the box, Logitech helpfully printed a connection diagram on the box itself.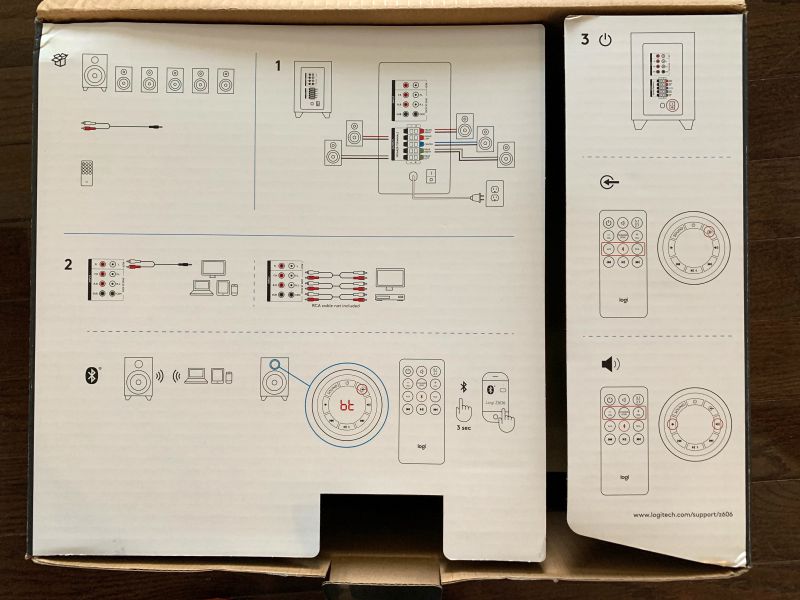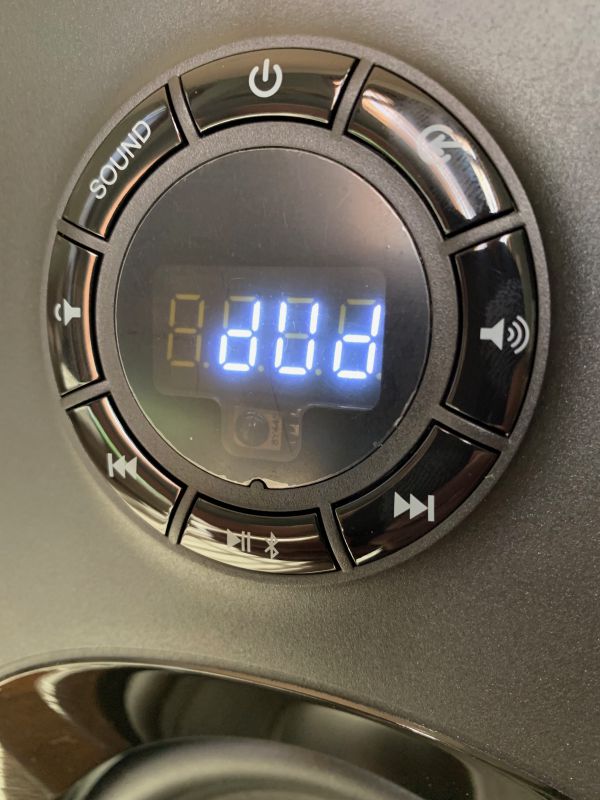 Performance
I set the system up in my living room with the front three speakers below and just in front of my TV. The bass unit was placed on the floor next to my AV cabinet. The surrounds were placed to the left and right of my couch, just behind my seating position. My listening tests were comprised of music, podcasts, and movies from Netflix.
As far as music was concerned, the sound quality from the Z606 was about what I expected. The bass was a tad boomy with heavier rock tracks and slightly muddy. I didn't care for the simulated 5.1 surround sound with any of the music sources, but that has more to do with my preferences than the performance of this unit. After a few positioning changes and adjustments, I was able to get good separation and a decently wide sound stage between the front speakers when viewing movies on Netflix in the simulated surround mode. I should note that none of my AV sources (Roku, PS4, cable box, TV, etc.) have 5 channel RCA connections so I was not able to test the digital 5,1 surround capabilities of this unit.
What I like
Price
Decent sound quality
Easy set-up
What needs to be improved
Lack of connections for digital sources (e.g., HDMI, optical,)
Final thoughts
Overall, the Z606 is a decent surround system at its price point. It won't blow your socks off and lacks advanced connectivity.  That said, if you're looking for a surround source for a secondary viewing application, and aren't too picky about sound quality, the Z606 might be a good bet.
Price: $129.99
Where to buy: Available on Amazon, and directly from Logitech
Source: The sample of this product was provided by Logitech.