We use affiliate links. If you buy something through the links on this page, we may earn a commission at no cost to you. Learn more.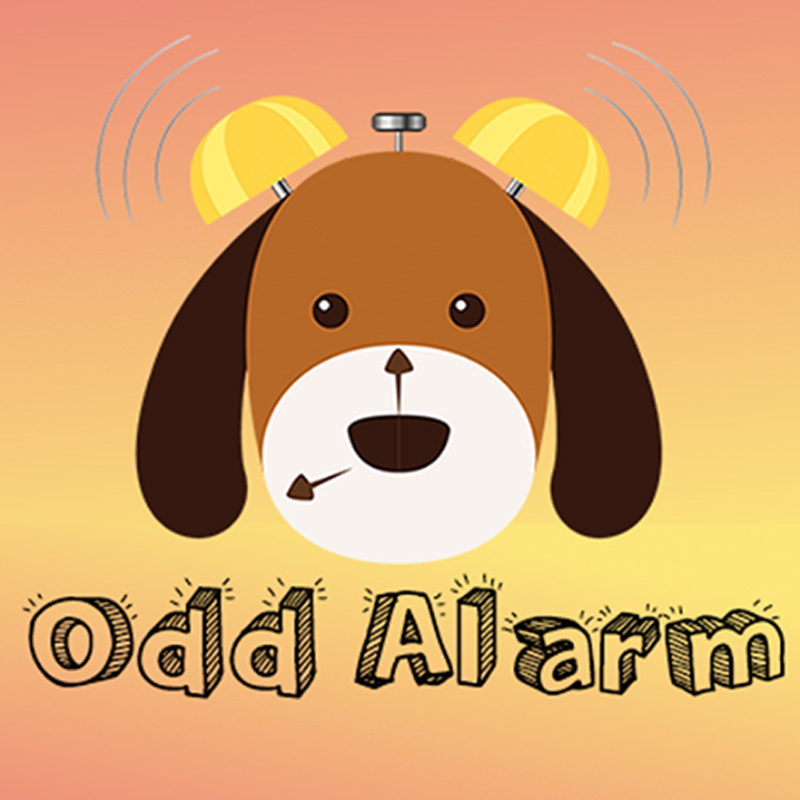 NEWS – Anyone that ever has had a pet knows that nothing wakes you up faster than the sound of your pet about to do the technicolor yawn all over your cream colored carpet.  If you're a deep sleeper and need that kind of rise-and-shine motivation, Odd Alarm may be for you.
Odd Alarm has a series of non-traditional, yet extremely effective alarm sounds like pet vomiting, pet licking, slamming doors, gunfire, and breaking glass designed to rouse you from dreamland into a quick entry to the wide-awake world.
If you're really hard to motivate, the app includes difficult methods to silence the alarm, like solving math problems (although that option doesn't appear in the Android version). You do have to chase a moving sun icon to silence the alarm.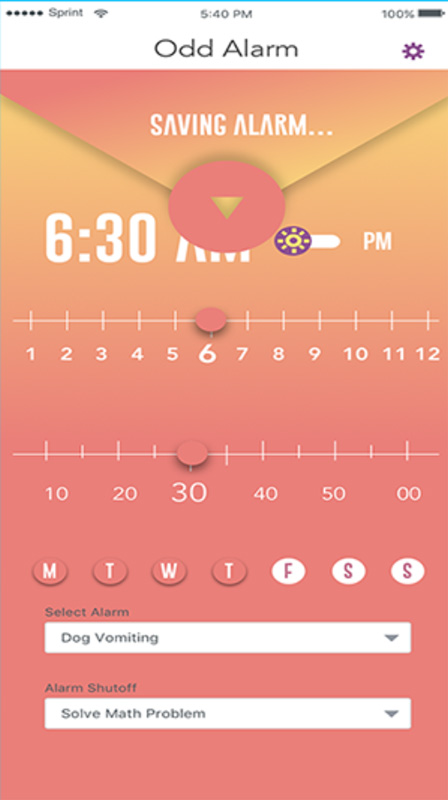 Setup is straightforward:
Swipe Up to create a new alarm
Swipe down to save a new alarm
Select an alarm
Choose the snooze duration
Set alarm volume
Chase a moving sun to turn off the alarm
The app is free and comes with three alarms, cat fight, dog barf and, glass breaking. Other sounds are offered as individual options for sale in the app for $0.99 each.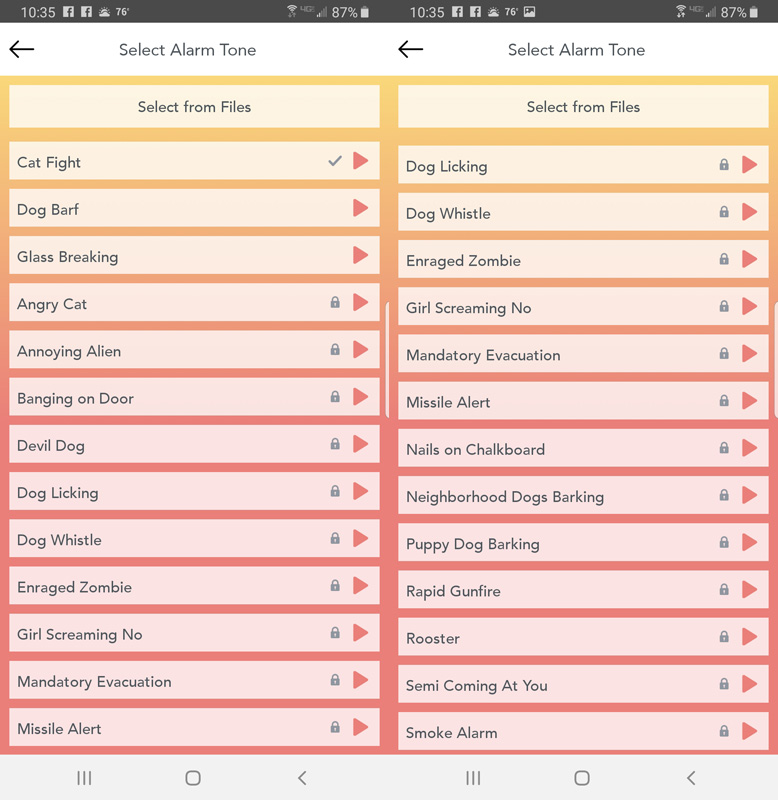 If you're the type of person that needs a bucket of cold water dumped on your head to get you up in the morning, this app might help keep your bedding dry and get you to work on time.
To read more and watch a video about the app. visit OddAlarmApp. Download the Android app from the Play Store and IOS version from iTunes.