We use affiliate links. If you buy something through the links on this page, we may earn a commission at no cost to you. Learn more.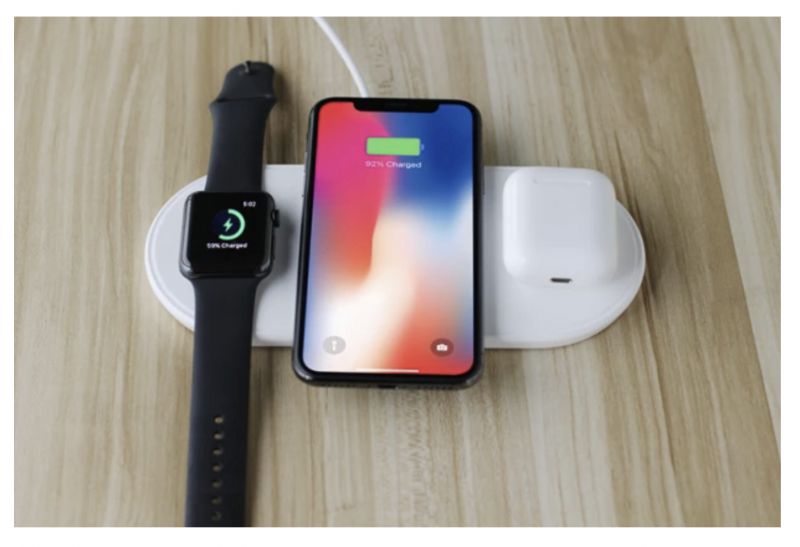 NEWS – Apple has just announced that they are putting the final nail in the AirPad coffin. (Photo credit for above shot goes to The Verge.) Matthew Panzarino at TechCrunch has the dirty details: "After a delay of over a year since it was first announced in September of 2017, the AirPower charging mat has become something of a focal point for Apple's recent habit of announcing envelope tickling products and not actually shipping them on time." Sometimes, Physics wins over engineering hubris. So it goes.
So, what shall we do, if we want a single device that can handle the terrific trio of charging (iPhone, Apple Watch, and wireless AirPods)? Our friends at Nomad have an answer. Their Nomad Base Station Apple Watch Edition has three Qi-certified charging coils across the charging pad. (The photo below is a promo shot from Nomad's product listing.) The pad itself can charge two iPhones or an iPhone and AirPods in a wireless Charging Case at the same time thanks to 7.5 watts of power across those coils, according to an iMore review.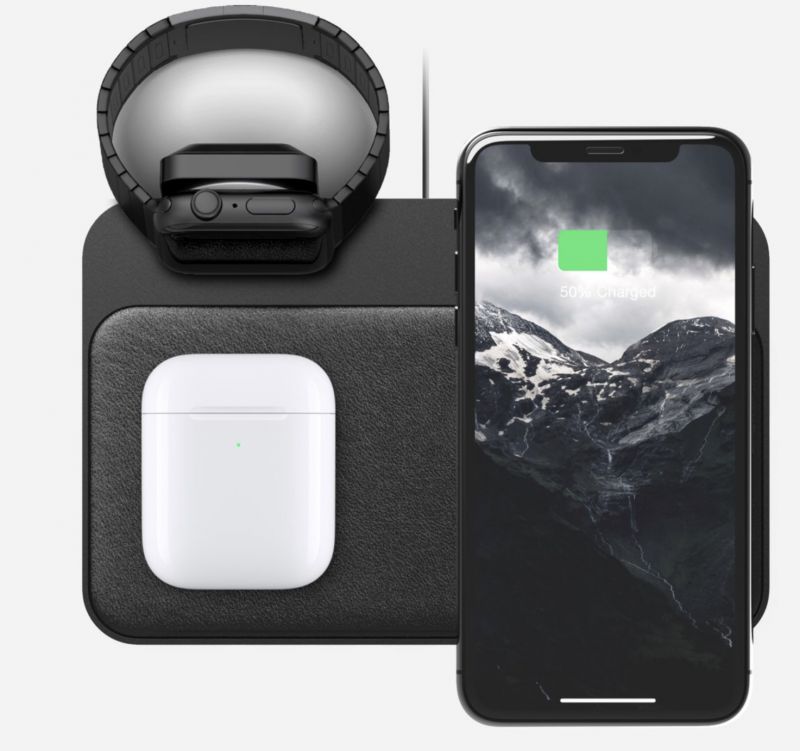 Did you, like me, rush to buy the wireless AirPods, thinking that the AirPad was just over the horizon? Are you going to use a different wireless solution, or take advantage of Apple's 14 day return policy and fall back to a wired charging pair and spend the extra $50 on a nice steak dinner? Let's discuss the Nomad solution and any others in the comments. Maybe we can get some of these solutions into the hands of willing Gadgeteers to test and review.