We use affiliate links. If you buy something through the links on this page, we may earn a commission at no cost to you. Learn more.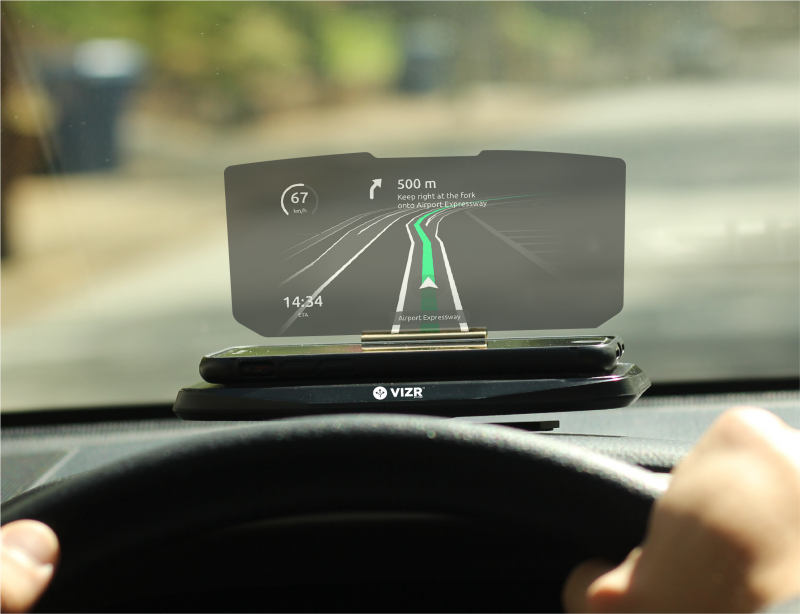 NEWS – Many new cars come with a heads up display built into the top of the dashboard. What do you do if you don't have that option on your new car, or have an older car? Enter the VIZR, a smartphone adapter that creates a virtual display using your phone and an app to give you navigation directions without having you look down at your phone.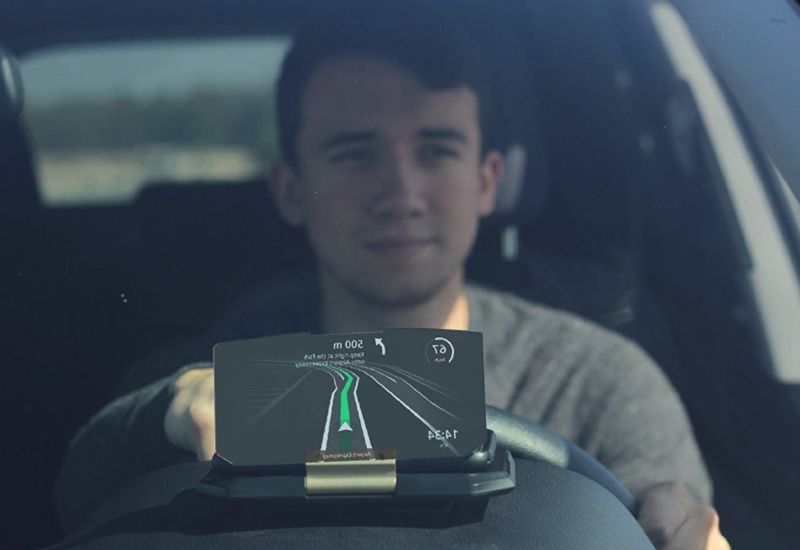 The VIZR consists of a base, where you place your phone, and a translucent screen. The base has a non-slip coating so it doesn't slide around when you're executing hard turns. Your phone projects onto the screen allowing you to see a virtual HUD for your navigation app. It's important to note that, because the phone's display is mirrored, the orientation will be flipped. You will, therefore, need an app that has a HUD setting. The one recommended by FIXD is Hudway Go, although there are others.
The VIZR is large enough that FIXD states that it will work with any smartphone. The base is 6 3/8 inches long with the reflective part being 2 5/8 by 5 5/16. Although large, the VIZR is not big enough to fit tablets or tablet phones.
The VIZR is available directly from FIXD. It's priced at $39.99 and discounts are applied if you order more than one.