We use affiliate links. If you buy something through the links on this page, we may earn a commission at no cost to you. Learn more.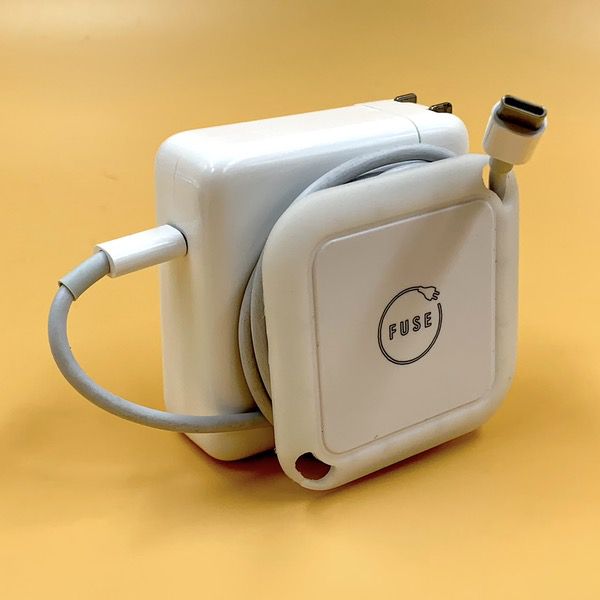 REVIEW – Kickstarter alert! The makers of the Side Winder are at it again, this time with a cable winder that attaches right to your power brick. The Fuse Side Kick is collapsible, compact, and keeps your cable nice and tidy. And if you act fast, you can get in on the Kickstarter before it closes on March 6. To the review!
What is it?
The Side Kick is a pop-up cable winder for your MacBook.
What's in the box?
You get the Side Kick, and an extra adhesive pad.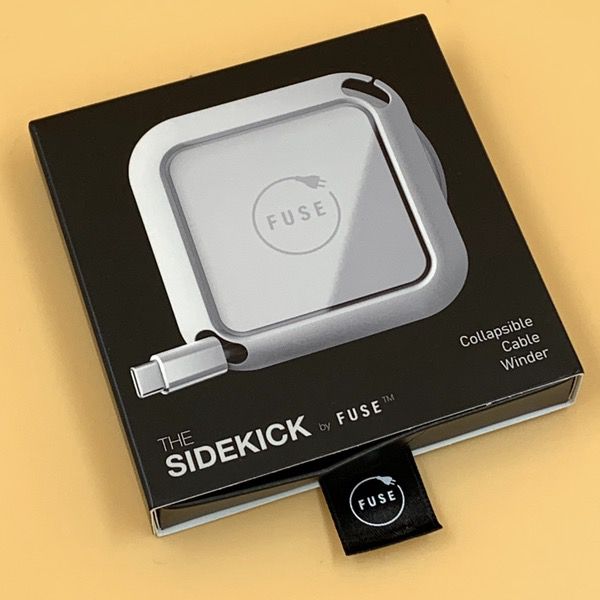 Design and features
The Side Kick works like one of those pop-out grips for your phone. The front face is a plate made from ABS plastic with a rubberized bumper. The back side is a collapsible disk: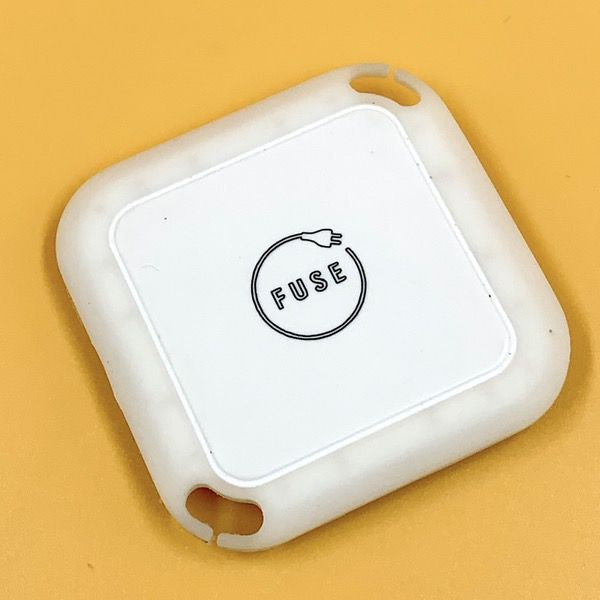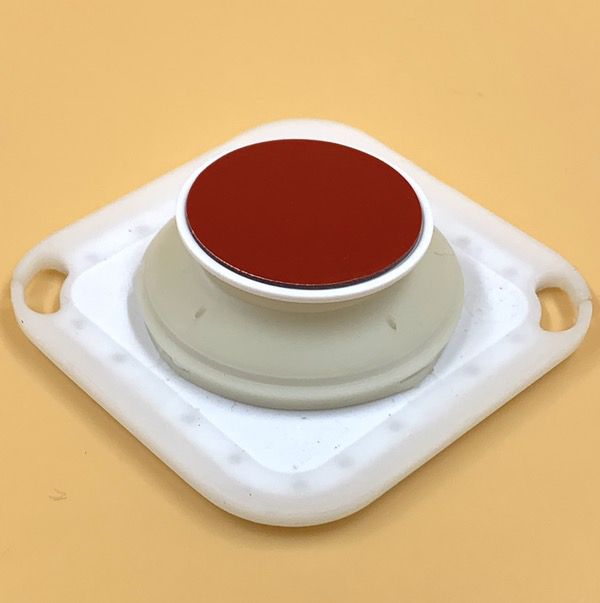 Setup takes moments. You'll remove the plastic to expose the adhesive on the Side Kick, then simply stick it to the side of your power adaptor. Note that the Side Kick works with any square-shaped power brick. It fits perfectly on my MacBook Pro adaptor.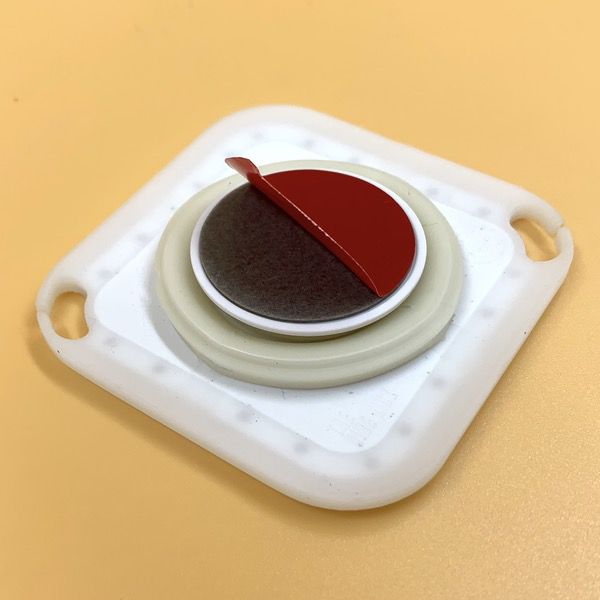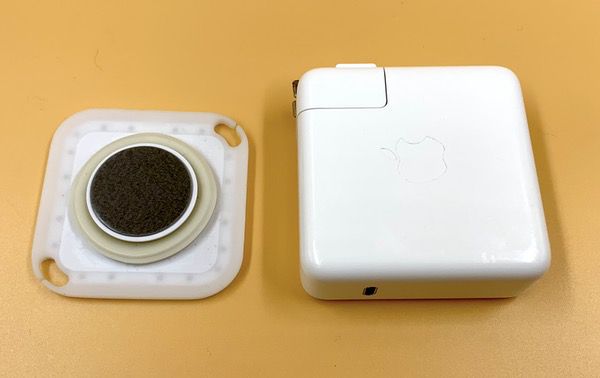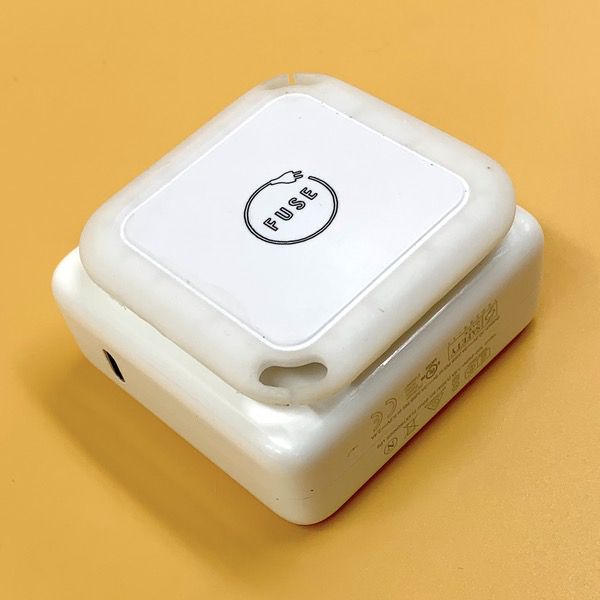 Once the Side Kick is stuck in place, you pull it out to expand it and wrap your cable. Those little slots on the cap secure the end of the cable.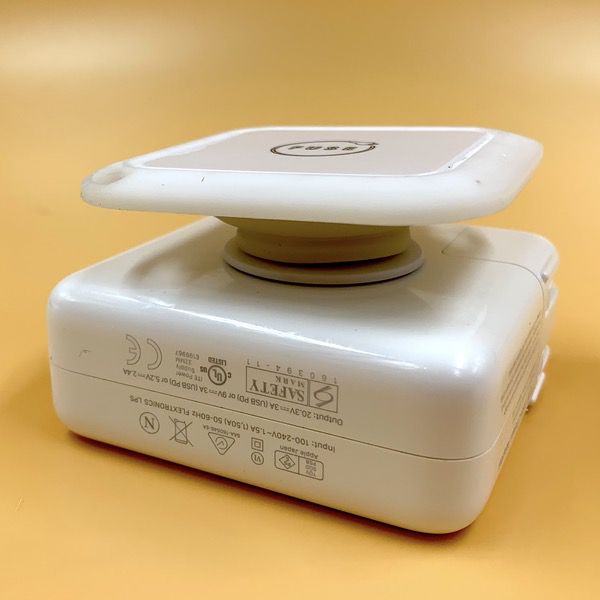 The net result is that you go from this….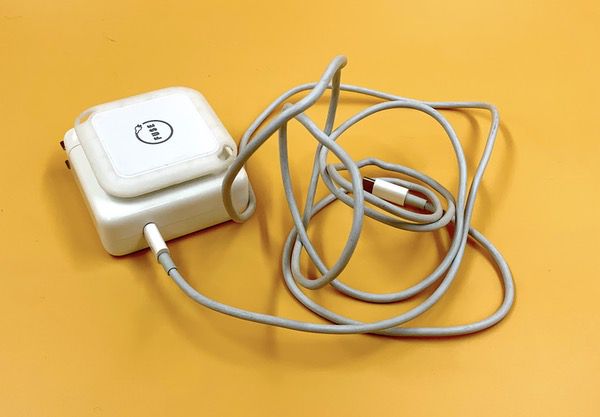 To this: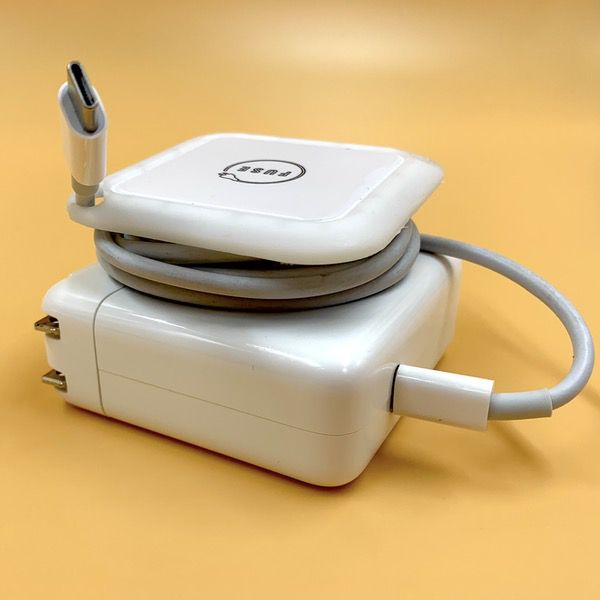 It's a super-clean setup that also works when you only need a short length of cord to get to a plug. Simply unwind what you need and hook it through the slots. The fully extended Side Kick only adds about 5/8″ of depth to your power brick.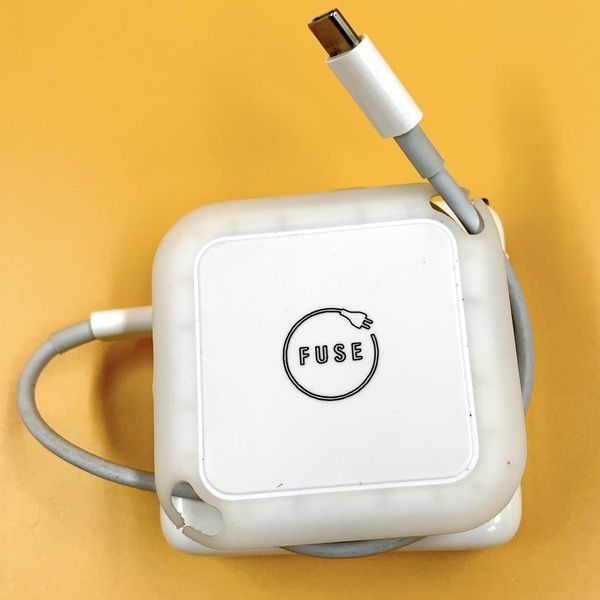 I loved the original Fuse Side Winder that I reviewed in May last year, and I know several friends and co-workers who bought one after seeing mine. I actually like the Side Kick design is even better. It makes for a more compact overall profile, which makes it easier to stash in your bag.
The model I received is an initial prototype, and Fuse is making refinements for the final design that will be released at the end of the Kickstarter campaign. This will include updates colors and plastics (including a black version), and hard rubber notches to hold the cable ends better. I'm looking forward to putting the final design through its paces in a long term test!
What I like
Simple, elegant solution for managing your cable.
Compact and clean.
Sets up in moments.
What needs to be improved
Nothing so far. A simple solution for a simple job.
Final thoughts
Fuse gets simple & functional design, and the Side Kick looks like another winner. But you'll need to act fast to get in on the initial Kickstarter campaign, which closes on March 6. Fuse has already met their stretch goal for funding, so it looks good to go!
Price: $20.00 on Kickstarter, but some early-bird specials are still available
Where to buy: Go to the Side Kick Kickstarter page.
Source: The sample of this product was provided by Fuse