We use affiliate links. If you buy something through the links on this page, we may earn a commission at no cost to you. Learn more.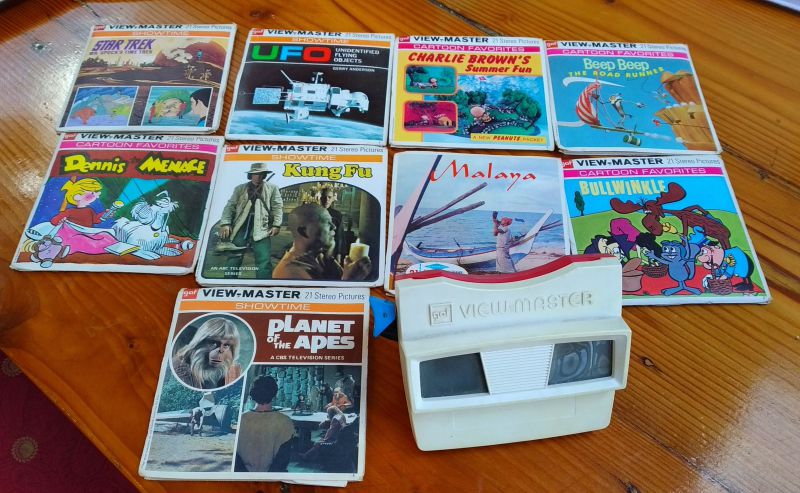 ARTICLE – So I've been cleaning up under my parent's house recently and found my 1975 VR headset 😛 Yes, the View-Master Stereoscopic Viewer.
Remember these?  3 reels of 7 stereoscopic images and a little booklet that told you the story. Luckily none of the reels have been damaged with water or age.  I pulled the View-Master apart, gave everything a clean and it's just like being there  🙂  I had hours of fun with this as a kid, but tell that to kids today…
Does anybody else remember the Viewmaster and their favourite reel? Share your memories in the comments below.