We use affiliate links. If you buy something through the links on this page, we may earn a commission at no cost to you. Learn more.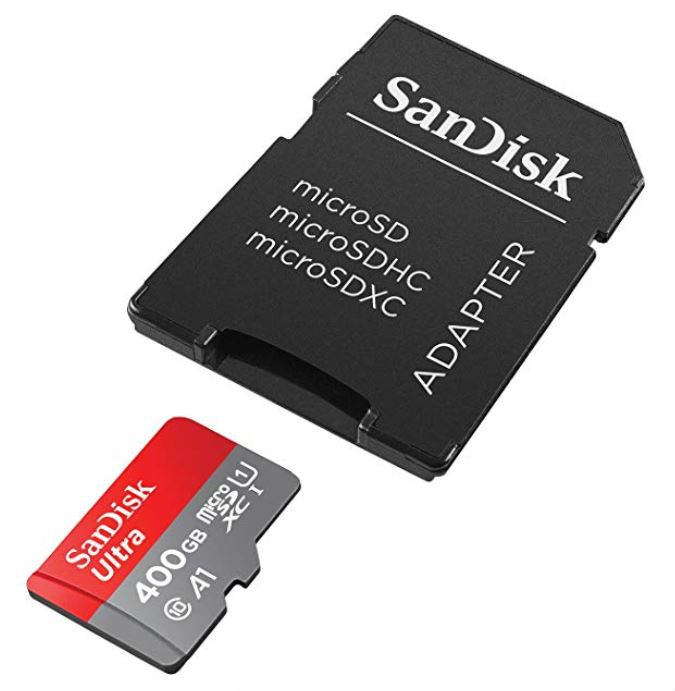 DEAL – You can never be too rich, have too many gadgets, or have too much file storage. To help you with the last one, I'm sharing news that SanDisk is having an awesome sale on microSD cards right now through Amazon. You can get a 400GB microSD card for $62.30 which is a 34% savings of their normal pricing. It's a class 10 card capable of up to 100MB/s transfer read speed. It will work great for keeping an archive of your pictures, and video, along with any other types of files that you like to horde. If you don't need 400GB (come on, who doesn't need 400GB?), you can opt for smaller capacity cards which are also on sale with Prime shipping:
400GB microSD card for $62.30
256GB microSD card for $44.79
200GB microSD card for $29.21
128GB microSD card for $21.38
64GB microSD card for $11.55
I'm super tempted to buy the 400GB card for my shiny new Samsung Galaxy S10+ which will arrive next Friday. If you want to add to your collection of flashcards, head over to Amazon to take advantage of this deal. Hurry because it won't be available for long.