We use affiliate links. If you buy something through the links on this page, we may earn a commission at no cost to you. Learn more.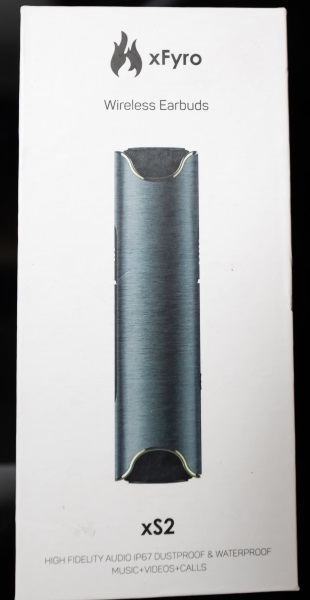 REVIEW – It is now 2019, and I am happy to continue my enjoyable challenge of finding the "perfect" earbuds for my taste. in 2018, I enjoyed the battle of the contenders, and this year I believe with the continuous evolution of technology, that there will be new earbuds that will "wow" me beyond my imagination. Let's start the year off with the xFryo XS2 Bluetooth Wireless Earbuds.
What is it?
The xFryo XS2 Bluetooth Wireless Earbuds are lightweight, and like all others, they are designed for listening to music and conducting phone calls. As with most earbuds, they should be compatible with most Bluetooth equipped mobile devices.
What's in the box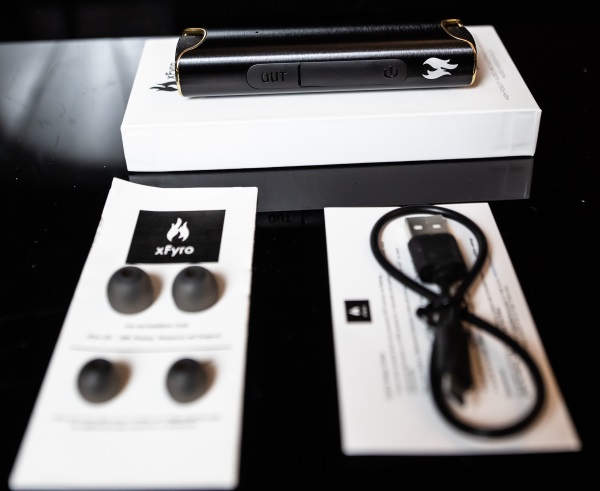 1 x xFryo XS2 Earbuds
1 x Micro USB Cable
3 x Ear Tips
1 x User Guide
1 x Warranty Leaflet
Design and features
Specifications
Measurements: 6.25″L x 1″W x .75″H
2-in-1 Wireless Earbuds And Charging Tube
IP67 Certified Dust-proof And Waterproof Technology
V4.2 + EDR Bluetooth Technology With 10 Meter Wireless Range
CVC 6.0 Noise Cancellation
Rechargeable 850 MAh Capacity Power Bank
Music / Talk Time: 5 Hours
Charging Time: 2 Hours
Standby Time: 300 Hours
Features
Materials: Aluminum Alloy, Silicone
Aluminum Alloy Shell
Lightweight and Portable
Answer, Reject, and Redial Calls
Pause And Play Music
Built-In Microphone
Dual-Port Charging Tube With USB And Micro USB Ports
Patented Aluminum Polishing
The earbuds are what I would call medium sized, but they sit firmly and securely in your ears. The charging case is black with gold plated inserts and the earbuds connect to each end of the case.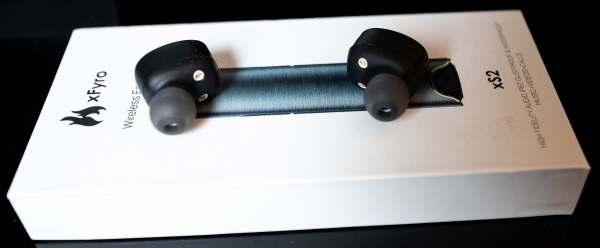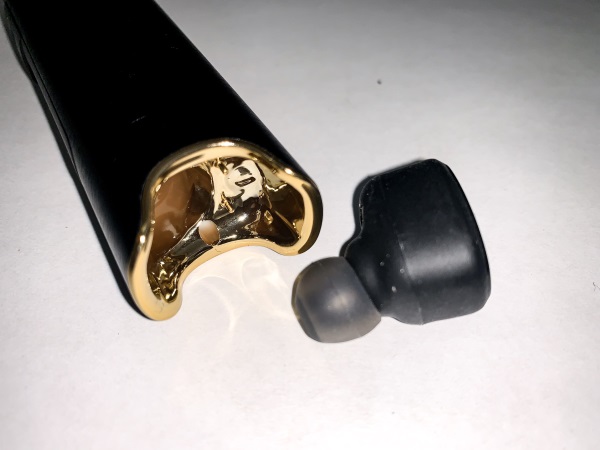 There are rubberized waterproof covers on each side of the charging case that protect the ports/electronics. As shown below, on one side there is a rubberized cover that is marked "In". Under the cover is the micro USB charging port.
On the other side of the charging case there is an "On" button, and underneath the rubberized cover, there is a standard USB port that can be used to charge devices, like cell phones. etc via the built-in power bank.
Performance
The first thing I did was to fully charge the case and earbuds. While being charged, there is a blue LED on the case that blinks.
Once fully charged, the LED remains a solid blue and when unplugged but charging the earbuds it is a solid red.
After I fully charged the earbuds I took them out of the charging case, I powered them on and they automatically synced with each other. They immediately showed up ion the Bluetooth device list on my smartphone. Pairing was quick and easy and they were ready for listening to music and of course conducting phone calls. These earbuds function well and hold their charge for a long time. Using them approximately 90 minutes each day for 5 days weekly, I only recharge the case once weekly.
I tested them by listening to several genres that I usually listen to including Contemporary Jazz, Easy Listening, The Classics, Gospel, etc., and I enjoyed the sound across all of the genres. The sound is quite good and well balanced for the lows, mids, and highs. Once listening to a quality track, there was no real discernable distortion in any frequency range, and there is a built-in volume limiter to add to the quality of the listening experience.
I also tested these on phone call functions and was pleased that they worked very well for both parties on the call. I usually encounter issues with using earbuds for phone calls where I cannot hear the other party or they cannot hear me. These earbuds worked well.
I also like the built-in option to charge my phone or similar device via the built-in power bank using the USB out port on the charging case.
What I like
The design and attractive style of the charging case
The build quality of the charging case
The built-in Power Bank feature
What can be improved
The inclusion of more ear tips of various sizes
Final thoughts
When I first saw the xFryo XS2 I really got a good first impression. Since then, I have really grown to like these earbuds. I am very pleased that despite what seems like a risk, the earbuds remain firmly in place when in the charging dock. They also stay in place in my ears and really provide a pleasurable listening experience. As I review more earbuds it is becoming very hard to rank them in my list of the best earbuds for me. I would say that these earbuds likely tie for 3rd place in my growing list of the top 5. Nicely done!!
Price: $125 (you can get 10% OFF sitewide by using the following this link, or by entering the following discount code at checkout: GADGETEER10
Where to buy: xFryo website
Source: The sample for this review was provided by xFryo.