We use affiliate links. If you buy something through the links on this page, we may earn a commission at no cost to you. Learn more.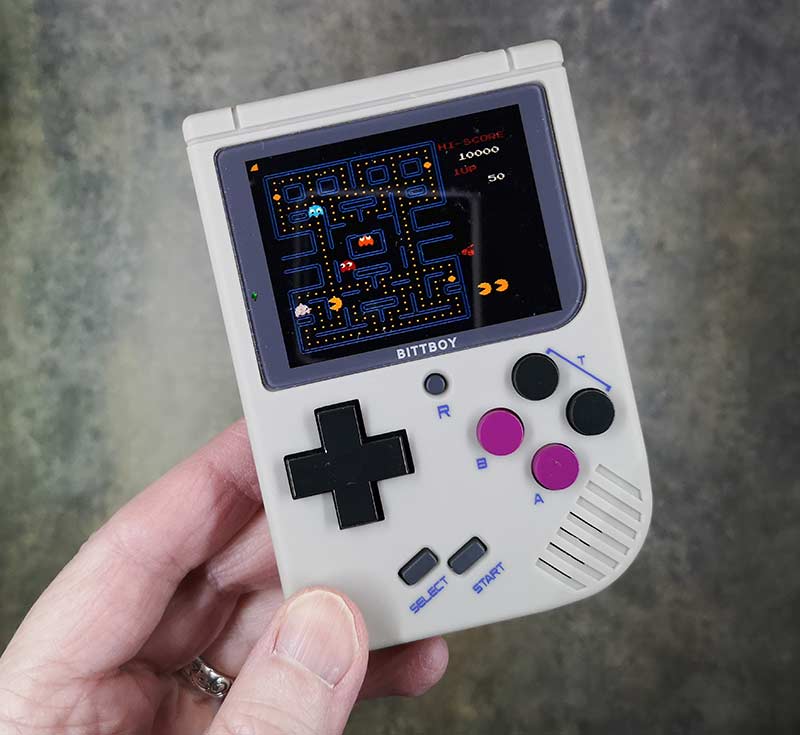 REVIEW – Back in the day I was obsessed with handheld game devices. I had the original Game Boy, Game Boy Color, Game Boy Advance, Nintendo DS, Atari Lynx, and the original Sony PSP. I still have several of those units but sadly, I no longer have an original Game Boy. But now I have a handheld gaming device that looks like a smaller version of the original Game Boy, but it's superior to that iconic device because it can play Game Boy games, Game Boy Color games, and NES games. Let's check it out.
What is it?
The Bittboy is a small handheld game console that can play Game Boy, Game Boy Color, and NES ROMS.
What's in the box?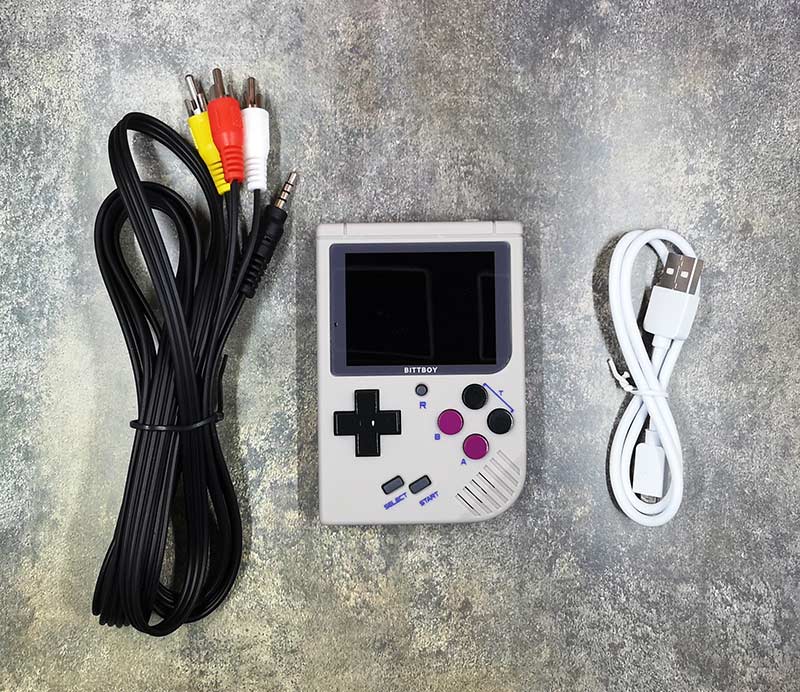 Bittboy
Micro USB charging cable
RCA video cable
Instruction sheet
Design and features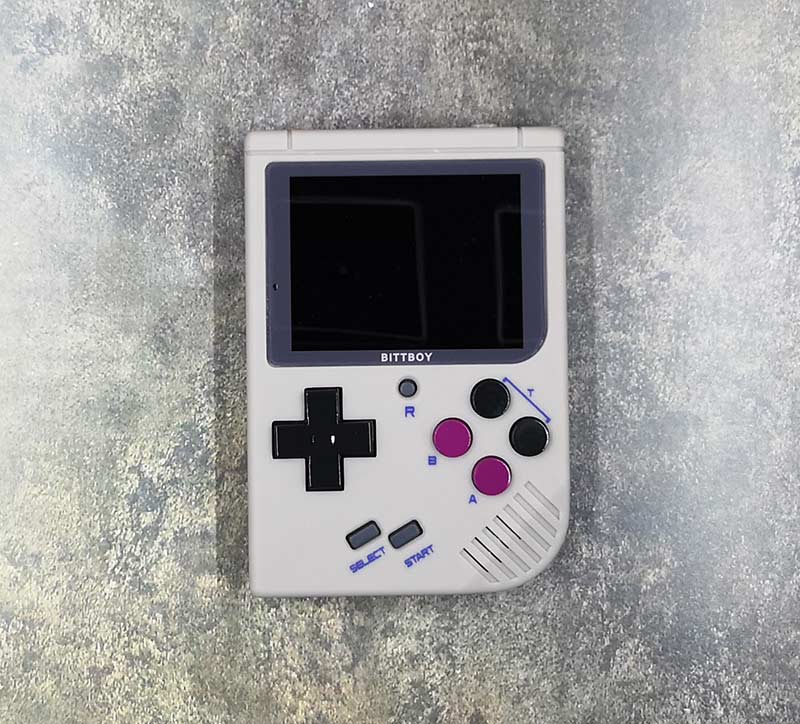 At first glance, you might mistake the Bittboy from the original Nintendo Game Boy if you haven't seen one in a while. But while the Bittboy is very similar, it's significantly smaller (shorter).
The handheld gaming device has a beige plastic shell with a 4-way D-pad and a variety of buttons below the 2.4″ IPS color display that has a resolution of 320×240.
The lower right corner of the device has a built-in front firing speaker.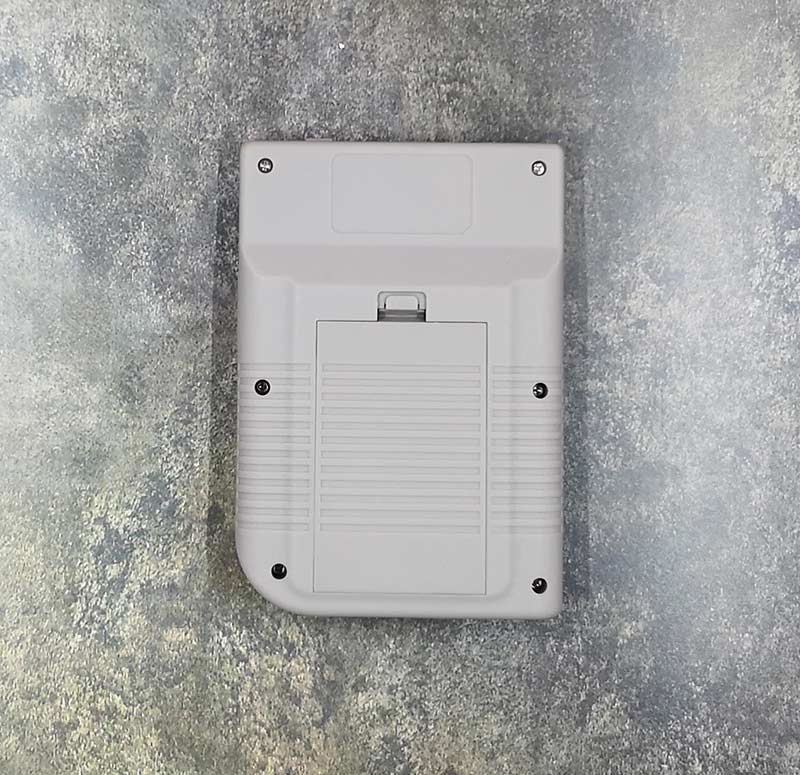 The back of the Bittboy has the battery compartment.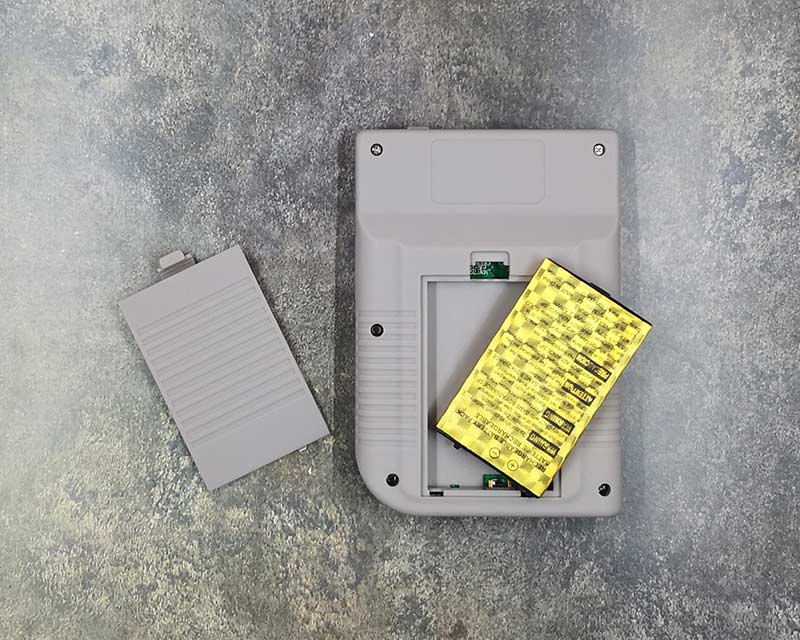 Inside is a removable and replaceable (if you can find a replacement) rechargeable 700mAh lithium battery.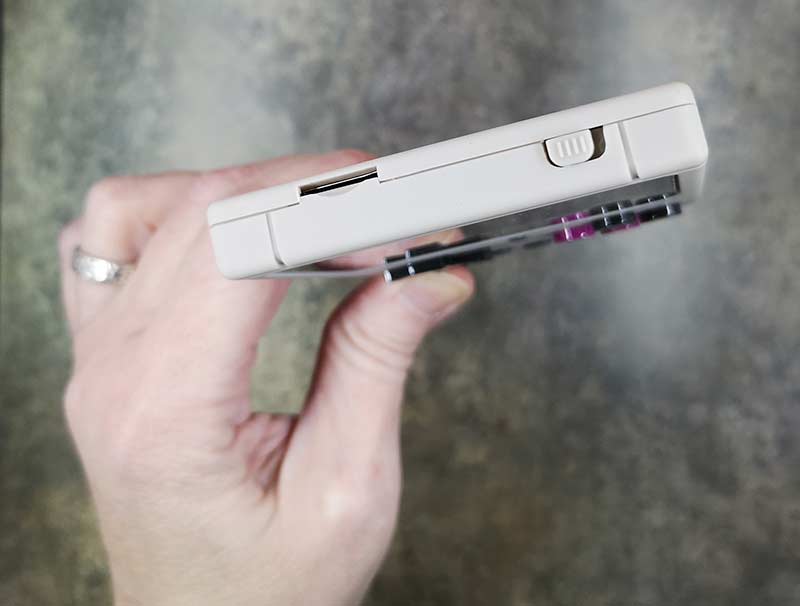 The top edge of the Bittboy has the power switch and a micro SD card slot which is the pseudo game cartridge slot. A micro SD card isn't included with the device, and neither are the games. It's up to you "find" Game Boy, Game Boy Color, and/or NES ROM files. Hint: Google is your friend. 🙂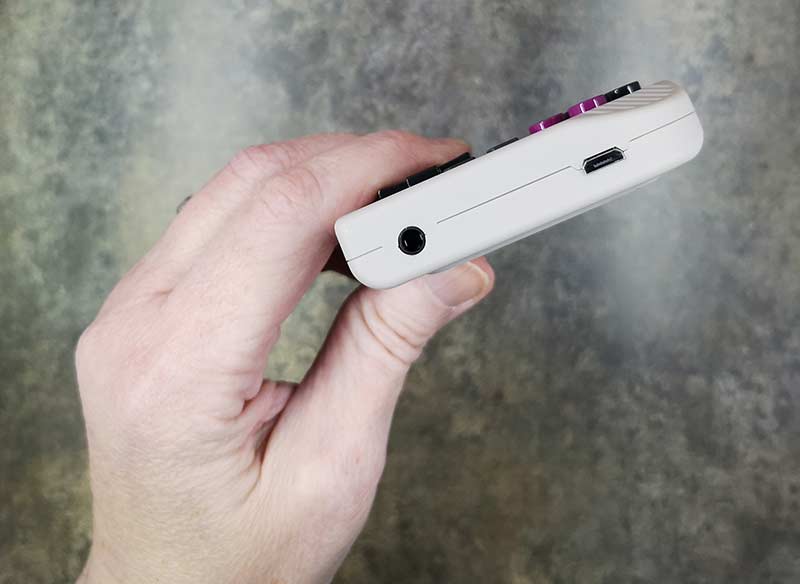 On the bottom edge is a 3.5mm headphone jack and a micro USB port. The headphone jack is used for audio (duh), but you can also use it with the included video cables to connect the device to a TV to play the games on a large screen. The micro USB port is used to charge the battery.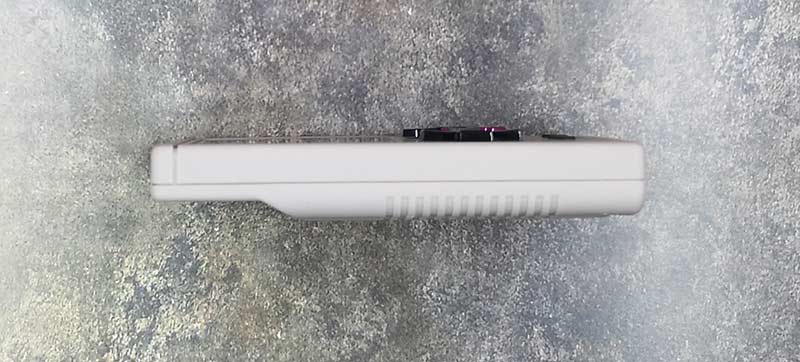 The sides of the Bittboy don't have any buttons or switches.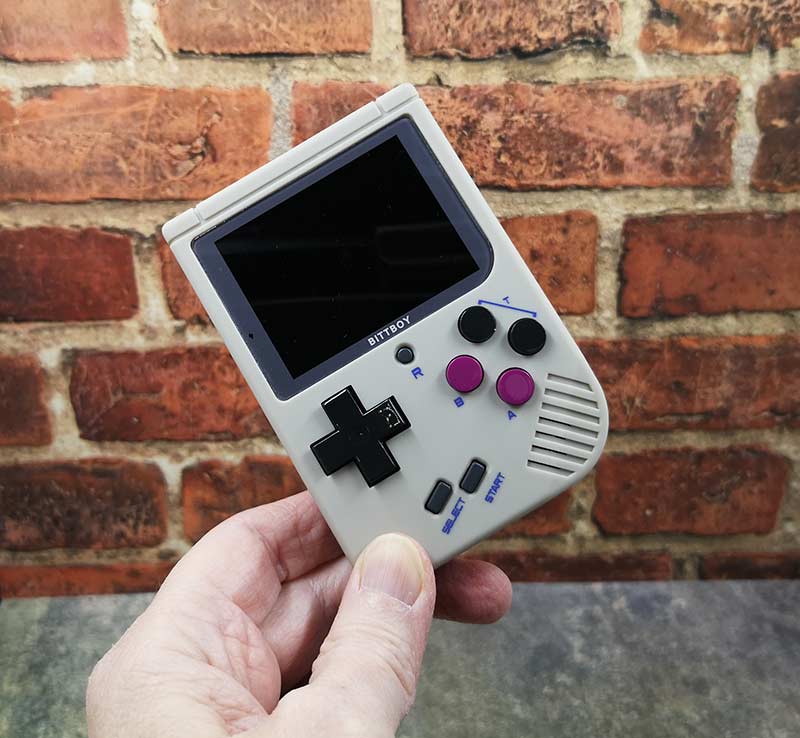 The Bittboy game console is nicely compact, which makes it a perfect travel companion since it will easily fit in a pocket or a gear bag.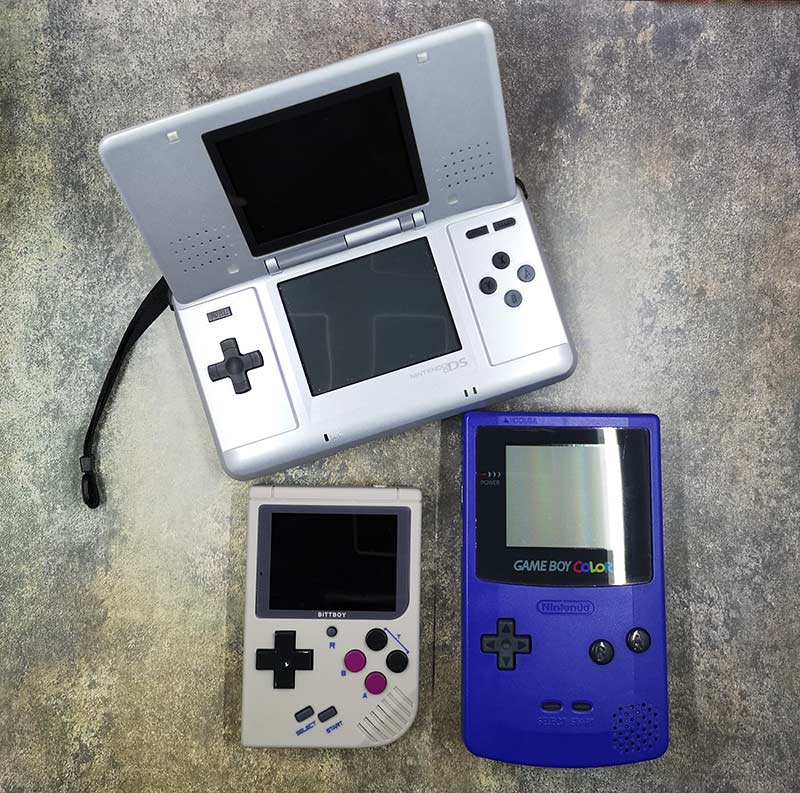 Look, it's a partial family photo showing the Bittboy beside a Game Boy Color and a Nintendo DS.
Let's play a game!
The first thing you need to do is get your hands on a micro SD card and fill the root of the card with Game Boy, Game Boy Color, and NES ROM files (file format ".gb", ".gbc", ".nes"). Then with the card inserted into the Bittboy, you can turn it on. You'll be greeted with menu page for each platform: Game Boy, Game Boy Color, and NES. You have to press the A button to go into each menu to see the list of games.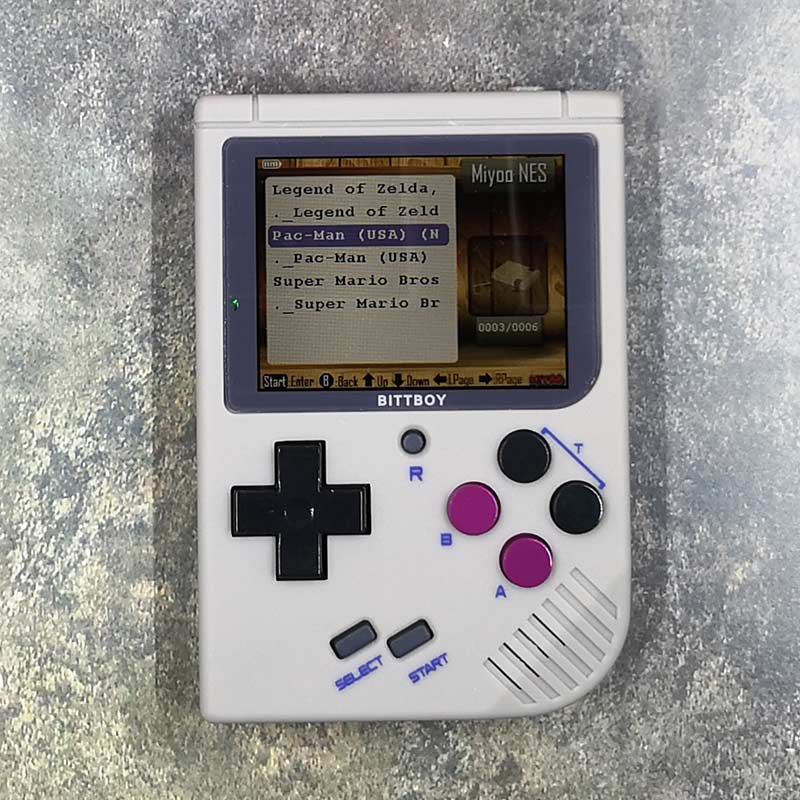 The list page is basically just a scrolling text listing of the ROM files you copied to the micro SD card, but the list gives you enough info to see the game title. Then you can scroll up and down the list to pick the game you want to play and press the Start button to load it.
Games load surprisingly fast and the display on this little gaming device is just fantastic. It's bright and crisp which makes it a joy to play these old games. Remember the Game Boy Color display? UGH! The Bittboy's display is so much nicer because it's so bright and vivid. And if it's a bit too bright for you, you can use a key combo to adjust the brightness level.
I don't know if it was the default setting or if I changed it while I was looking at the options, but you can set the display to either fullscreen or default which is a square display like the original Game Boy. Setting it to full will stretch the screen and it can make some games look weird.
You'll also want to figure out how to adjust the volume on the Bittboy because by default it is way too loud. No worries though as the Select-A/Select-B key button combo can be used to turn the sound up and down.
I tested a half a dozen Game Boy, Game Boy Color, and NES games on this device and it was a true and happy trip down memory lane. I should admit though that I didn't have an NES back then, so I can't really comment on how those games compare on the Bittboy to the actual console.
I will say that the Game Boy games both look great and play/feel like a real Game Boy from the good old days of handheld video game devices. The DPad and buttons are smaller than the original Game Boy control buttons, but that didn't cause me any problems as the buttons are responsive and didn't stick or jam.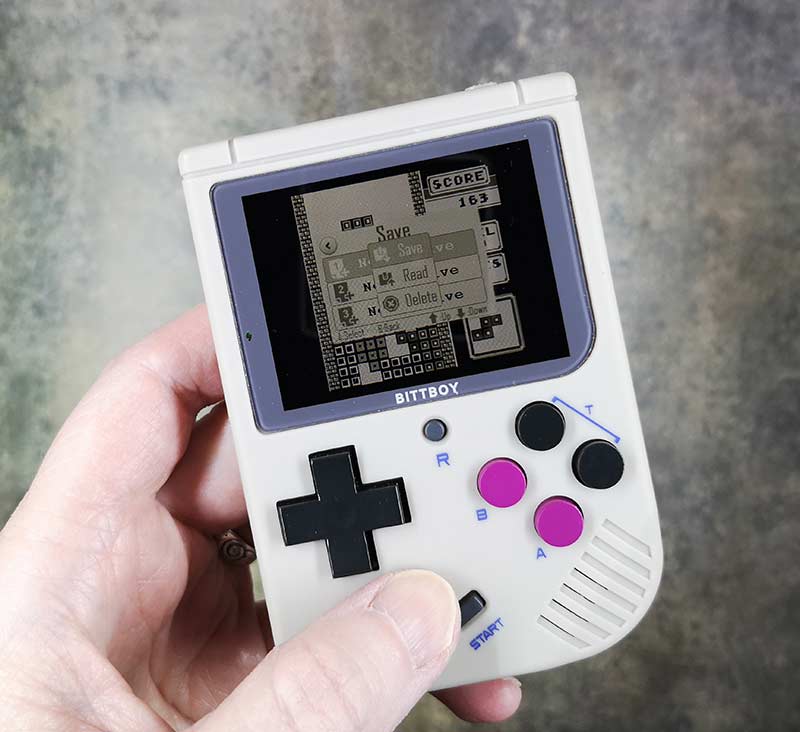 There's even a feature that will let you save your game to the micro SD card. There are only 3 save game slots, so choose wisely.
The only Bittboy feature that I didn't test was the AV out using the RCA cables. That's because I only have one TV and it's mounted to the wall. I'm just not that dedicated to take my TV off the wall in order to connect the Bittboy to it. Anyway, who really wants to use RCA jacks these days? The Bittboy needs to use an HDMI port! Am I right?
What I like
Authentic Game Boy experience
Small size is pocket-friendly
Bright crisp display
micro SD card (not included) can hold 100's of games
What needs to be improved
Use an HDMI port for video out
Final thoughts
If you want an authentic Game Boy experience, the Bittboy will do it for you. It's a well-built handheld game console that will let you relive all those fun games from back in the day before there were iPhones, the Xbox, or the PS4. Get one and thank me later. Just don't blame me if your boss catches you playing Super Mario Bros. when you should be working!
Price: $39.99
Where to buy: Amazon and Aliexpress
Source: The sample for this review was provided by Bittboy.