We use affiliate links. If you buy something through the links on this page, we may earn a commission at no cost to you. Learn more.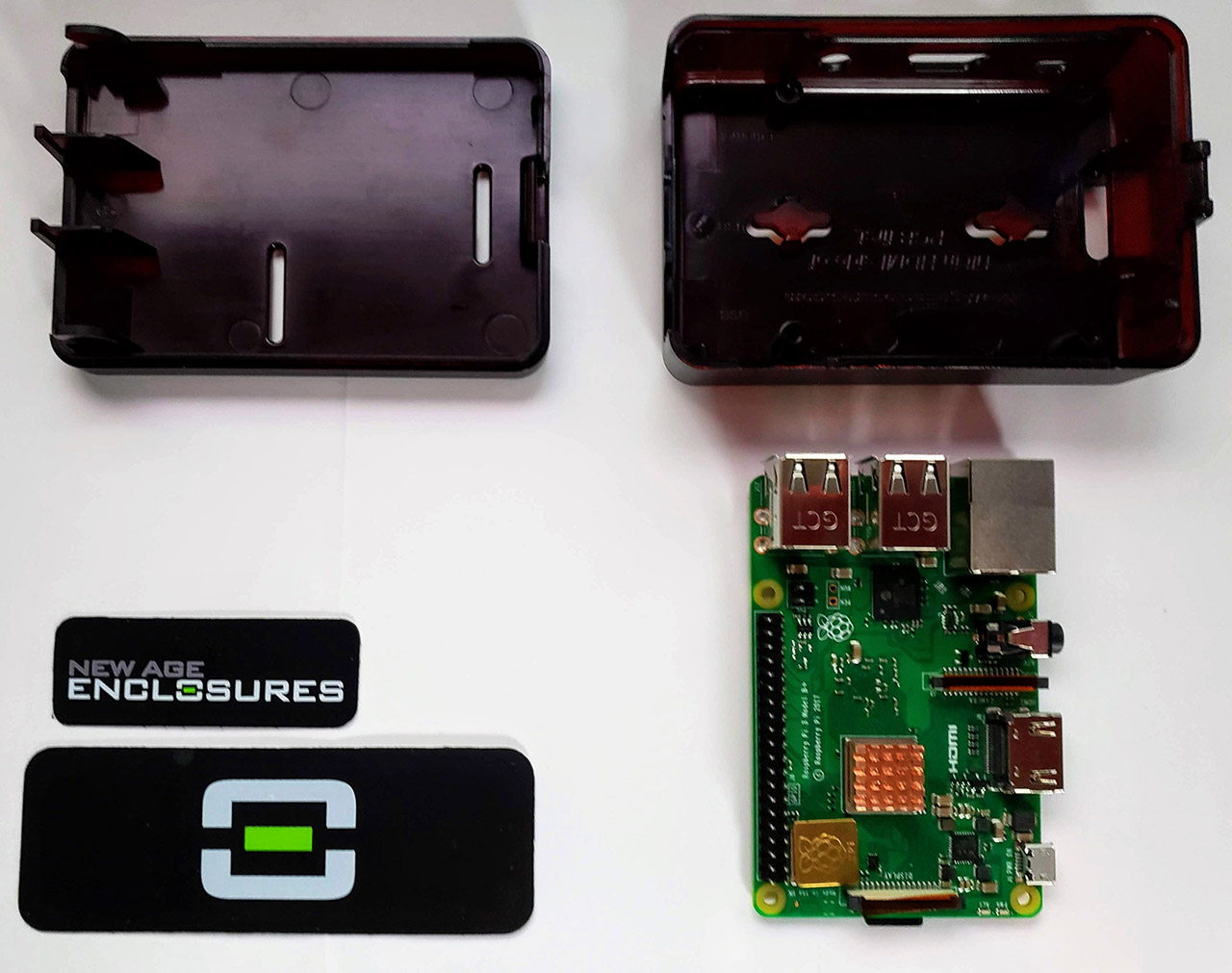 REVIEW – You can find Raspberry Pi 3 cases all over the Internet.  They are mostly all good, and mostly all priced the same – $15.  New Age Enclosures is looking to break out from the pack with a high quality, durable case that costs less.  Is that possible?  Read on to find out…
Most people buy a Raspberry Pi bundle when they are getting started.  Bundles usually include the board itself, a power supply and heat sinks, a micro-SD card with NOOB, and the same basic black case that comes in 3 parts.  If you are a school or other organization who buys the Pi in bulk, you are almost always on the lookout for a solid case that's a bargain.  New Age Enclosures – already selling some pretty nice specialty cases like weather-proof utility enclosures – has created a Pi case that starts at $6.50 and goes down from there, depending on how many you want to buy.
Personally, I prefer a 2 part case over the ubiquitous 3 part cases that come in every bundle.  In my opinion, there are fewer opportunities to mount the Pi incorrectly with the 2 part case.  It does require, though, a more exacting manufacturing process because the board has to fit without having too much "free space" inside the case.
The next few pictures show the board mounted and the case made ready to deploy.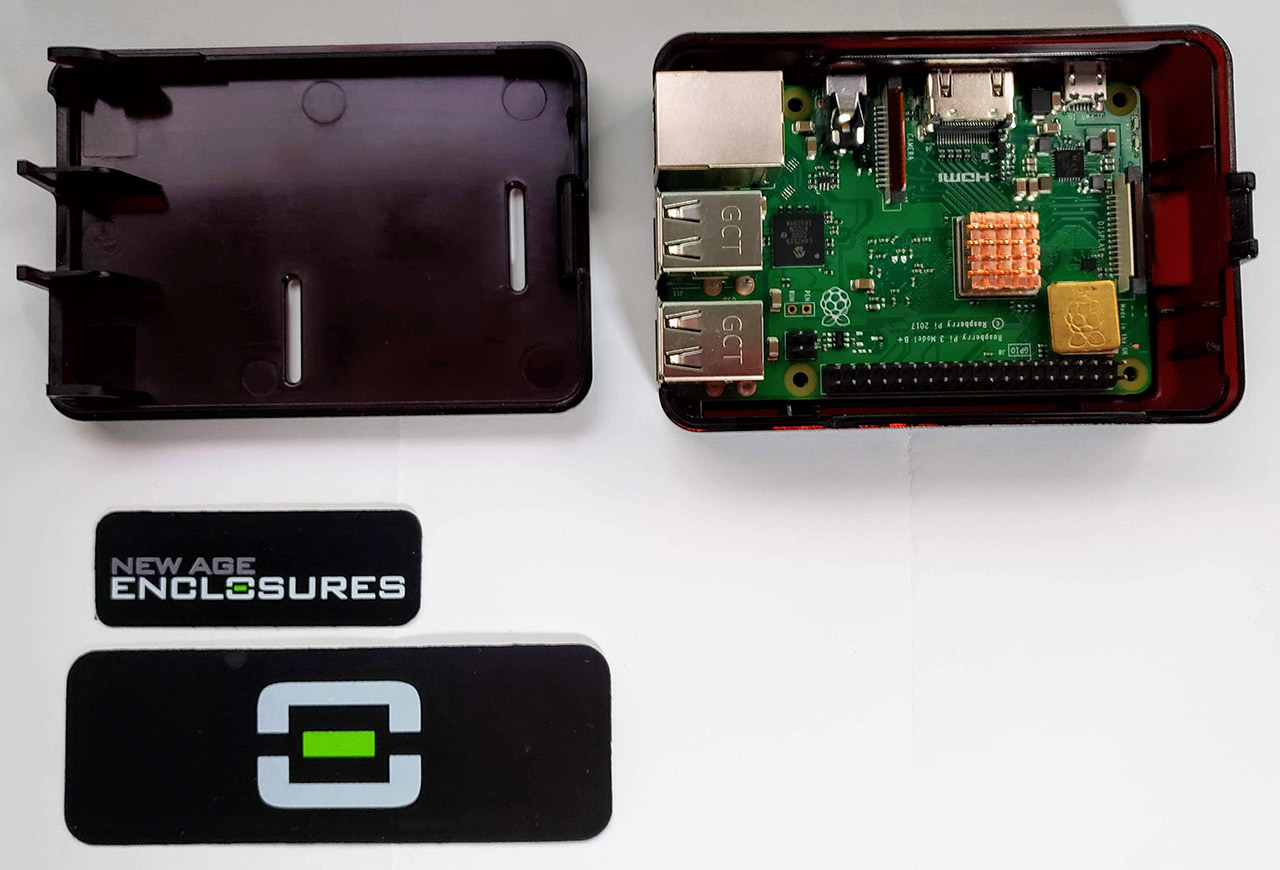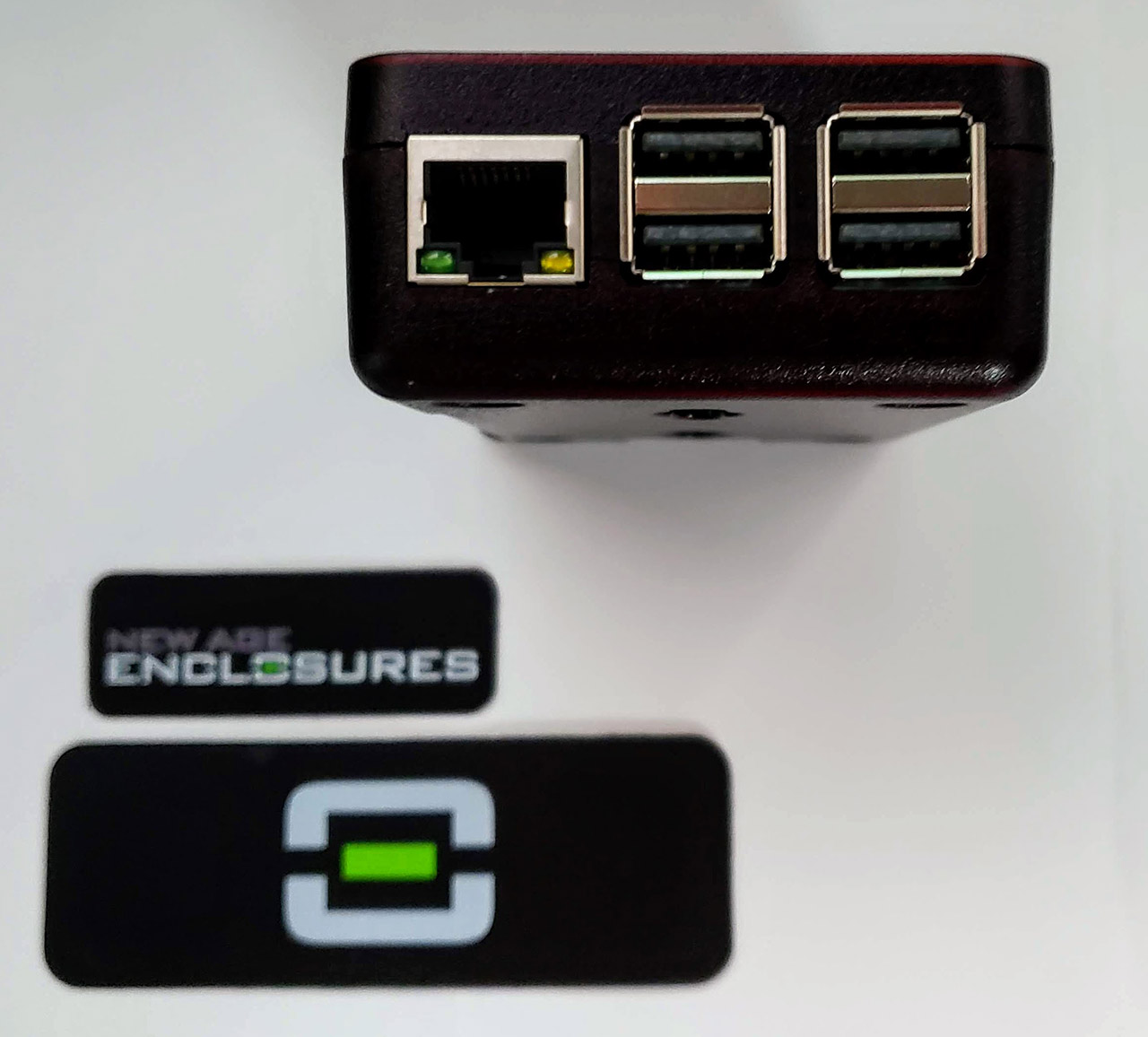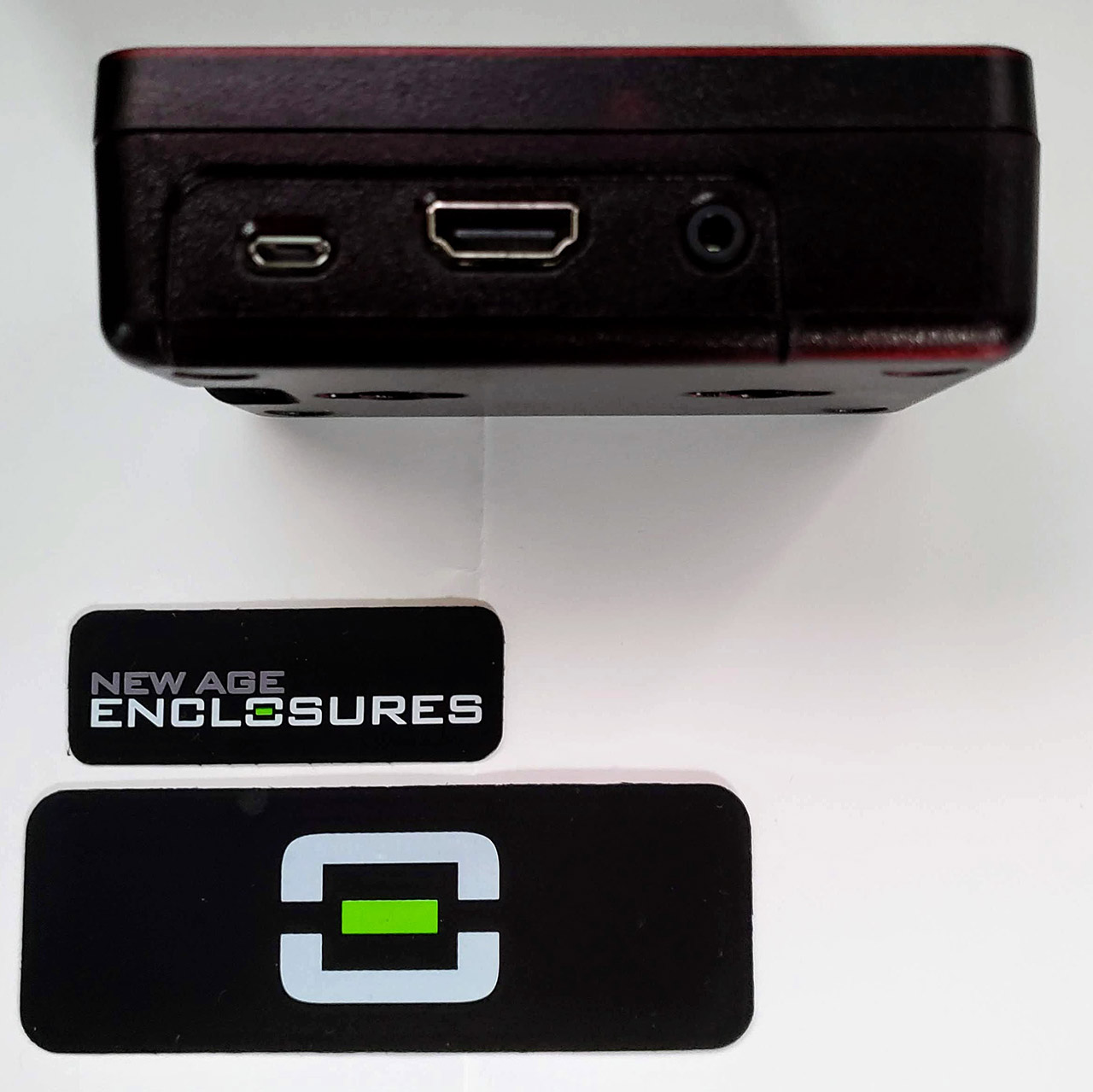 As you can see the case is a perfect fit for the Pi 3+.  The board went in smoothly and easily, and the top snapped in without a struggle.  The unit feels secure.  And there are a couple of very nice touches – first, there are mounting holes in the case so you can secure the board to the case itself.  Most other cases on the market rely on everything being properly set and then the tension from the case snapping together.  If you are using a Pi in an industrial or educational setting, this added bit of security is a very good thing.
The other nice bit is the inclusion of mounting holes on the bottom of the case.  Your Pi can now be mounted on a wall or other surface.  If I could add anything, I would love to see New Age make a VESA mounting plate that would use these mounting points to put 1 or more Pi cases on the back of a monitor.
I did have one concern, though – on initial examination, I did not see what I thought would be adequate ventilation.  Your average Pi case has a top that looks like a raspberry that has been shot through with buckshot.  So I hooked my Pi up to my monitor and played Donkey Kong for nearly an hour.  That's called research, and I am happy to take the bullet for you.  After many barrel mishaps, the Pi did not overheat and the case was no warmer or cooler than any other case I've had.  So the two ventilation grooves on the top of the case seem to be a nice compromise.
The case comes in black, white, clear, translucent blue, translucent smoke grey and translucent red – the color I have.
What I like
Precisely engineered for the Raspberry Pi 3 series
Sturdy
Comes in colors other than black and clear
What needs to be improved
Final thoughts
If you are looking for a case – or a case of cases – New Age Enclosures has you covered.  If I could get a VESA mount this would be the perfect solution for all my Pi needs.
Price: $6.50 (lower pricing in quantity)
Where to buy: New Age Enclosures
Source: The sample for this review was provided by New Age Enclosures.