We use affiliate links. If you buy something through the links on this page, we may earn a commission at no cost to you. Learn more.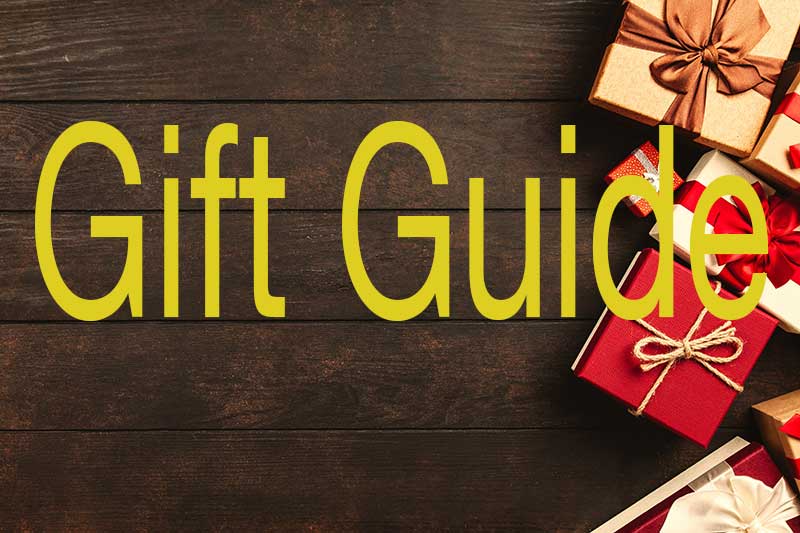 ARTICLE – If you have older parents, grandparents, and friends on your holiday list this year, here are some gift ideas to help you out with your shopping tasks.
NurtureWatch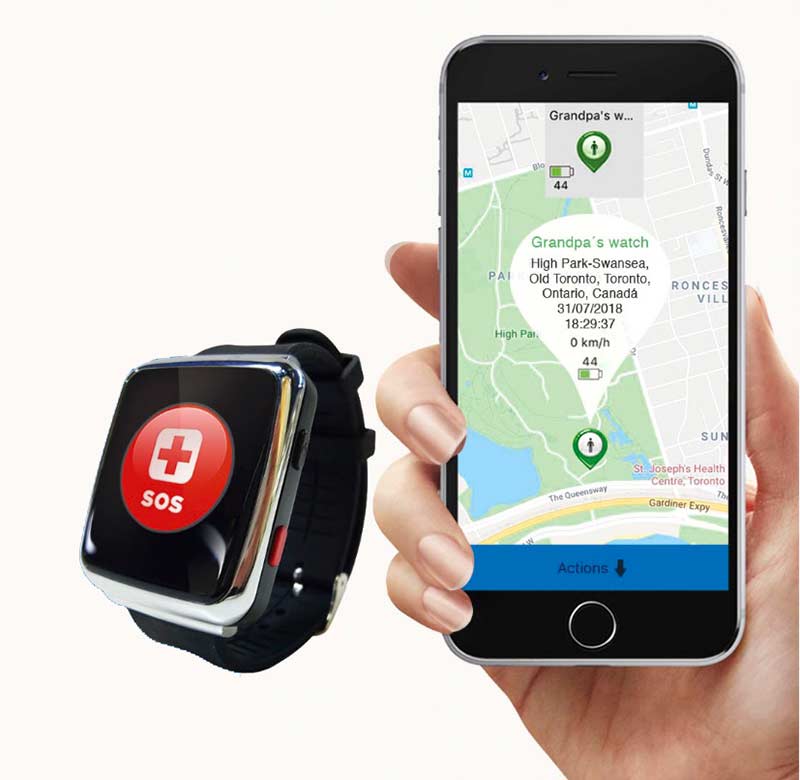 Everybody wants their independence, but some people have physical, emotional, mental, or other problems that mean they may need a little extra help maintaining that independence.  If you have a loved one who needs a little extra help from you, get them the NutureWatch.  This watch is a lifeline between you and them.  And because they wear it, your loved one will have that lifeline with them wherever they are, even when they aren't at home.
The watch allows you to monitor their heart rate from anywhere in the world using the associated app.  You can see their GPS location, and you can even set up geofencing around Safe Zones for them and get an alarm if they leave that area.  You can pre-define three contacts on the watch, which can be dialed quickly just with a tap on the screen whenever the wearer needs to talk to a caregiver.  The NutureWatch can sense falls and send out alarms to all three caregivers within seconds of the fall.  And there's a red button the wearer can push and make a phone call in an emergency.
"With heart rate monitoring technology, SOS Distress Alert options, abrupt movement detection (which may indicate a fall), watch location history and navigation, and Safe Zones, the NurtureWatch offers a sense of security and connection and will aid in improving quality of life for seniors."
Price: $199, but can be free with certain monthly monitoring plans.  A monitoring plan is required.
Where to buy: NutureWatch
Nixplay WiFi Cloud Frame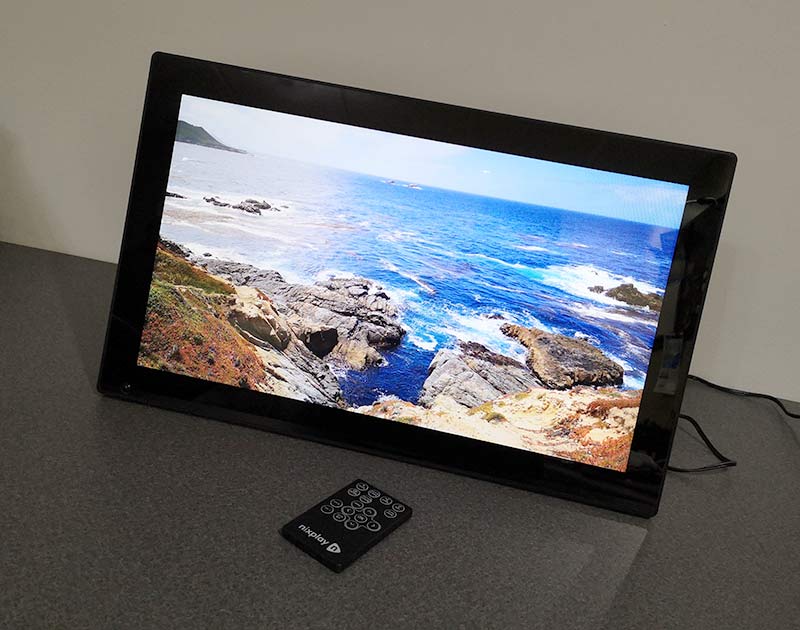 Need a way to send photos to grandparents without having to have your digital photos printed out and mailed?  Get your folks the Nixplay WiFi Cloud Frame, and you can send them updated photos without ever licking a stamp.  Julie reviewed this digital frame, and she said she liked it better than any of the other digital frames she's reviewed.  She said it had great images, and it was controllable by remote control, motion detection, or scheduling.  It's even easier now to send photos to the Nixplay frame than when she first reviewed it.  Google opened their API partner program for Google Photos. Nixplay is one of the first companies to join this partnership program, and they have integrated it into their Nixplay mobile application. What does this mean for the Nixplay frames? It means that when you connect your Google Photos account to your frame, albums that you create in Google Photos will automatically sync with the frame every hour.  Gramma and Gramps are going to love all the photos they'll be getting daily!
Price: $289.99
Read our review: Nixplay WiFi Cloud Frame review
Where to buy: Amazon
Bamboo Reading Rest book holder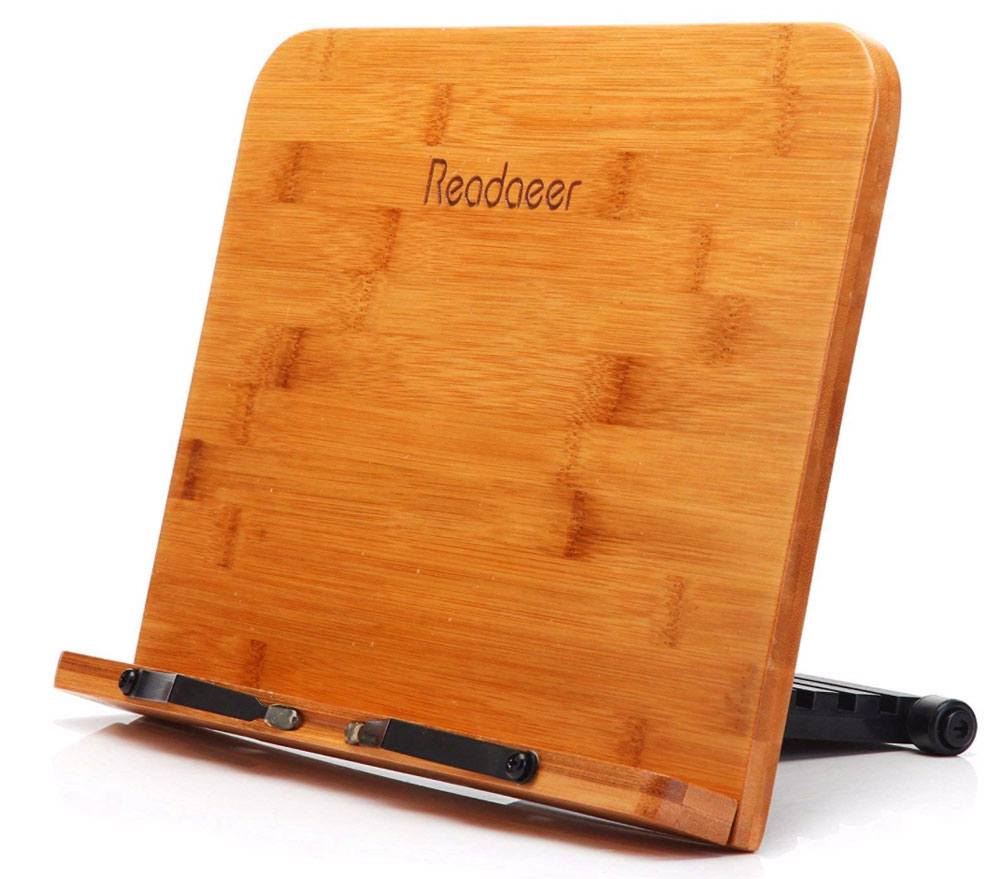 After some years of living, your hands and wrists start to show the wear-and-tear of daily living, working, and playing.  Reading may not be as enjoyable anymore because books, or even tablets, can be uncomfortable to hold.  Or maybe your hands are fine, but you have more time to enjoy hobbies now and need a stand to hold a cookbook while you whip up dinner or to hold sheet music or knitting patterns while you enjoy your leisure time.  The Bamboo Reading Rest book stand can hold anything you need it to hold.
It can be adjusted to six viewing angles, so you can find the one most comfortable for you.  It's sturdy and stable, and the holding arms can accommodate even thick books.  And it folds up flat for storage when you aren't using it.
Price: $35
Read our review: Roborock S5 Robotic Vacuum and Mop cleaner
Where to buy: Amazon
Roborock S5 Robotic Vacuum and Mop cleaner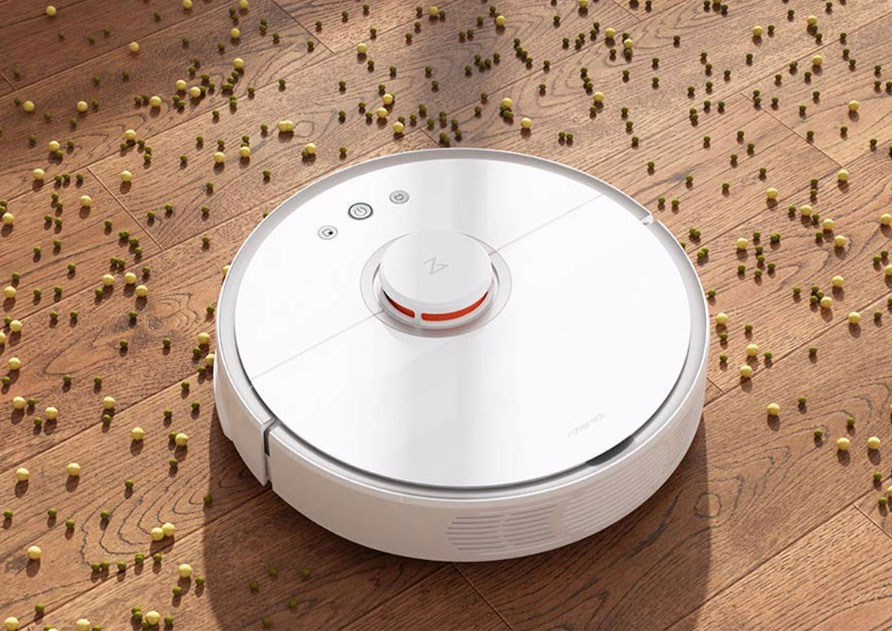 I've found now that I'm of a certain age, I just don't want to vacuum and mop floors.  Unfortunately, neither does anyone else in my house, so I need a friendly little robot to do those chores for me.  The Roborock S5 will not only vacuum, it will also mop your floors!  It also has the GPS functionality to map out your house and all its rooms, finding and avoiding obstacles.  And it handles carpets, rugs, hardwoods, and other hard floors without a problem.  The app allows you to send the robot out to vacuum your whole house at once, or it will allow you to draw a zone on the house map to show the robot which room or area to clean now.  It does a great job, and it's quiet enough to even use at night so you wake up to a clean floor.  It's not cheap, but it's much cheaper than maid service!
Price: $570
Read our review: Roborock S5 Robotic Vacuum and Mop cleaner review
Where to buy: Amazon
Kindle Oasis E-reader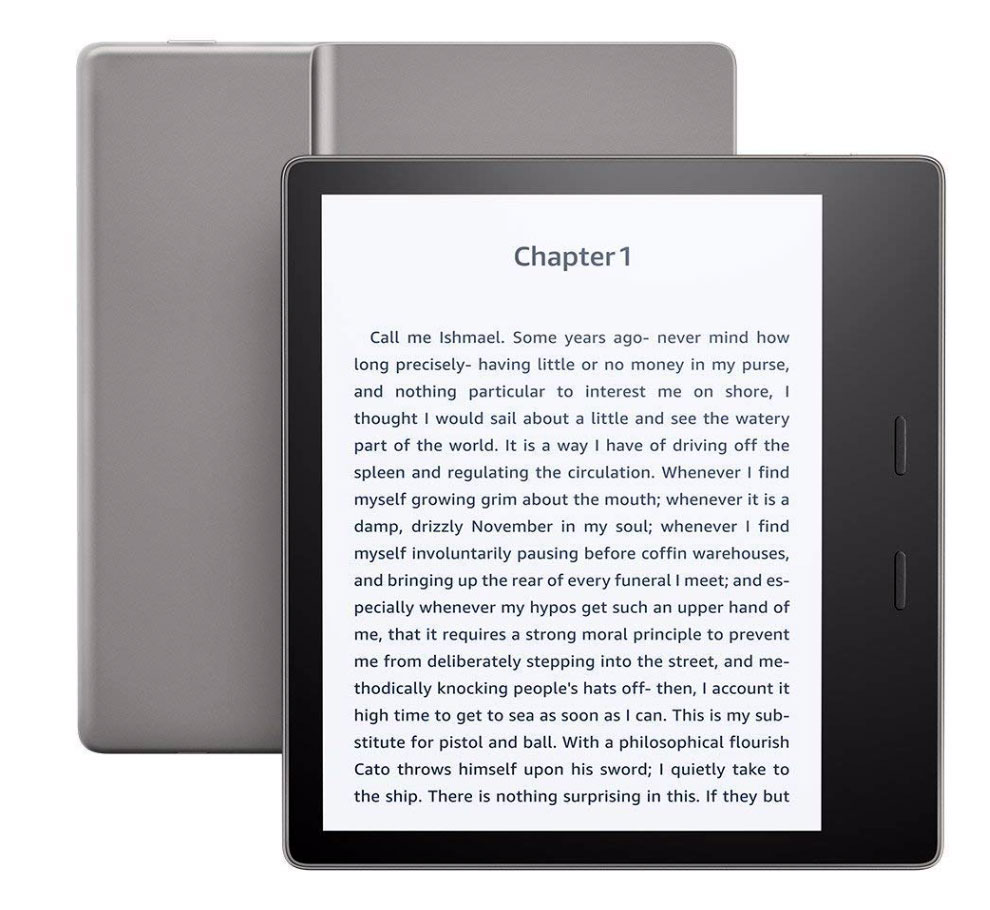 For avid readers who may find they can't hold books because of arthritic hands or who have downsized and don't have storage for physical books, an eBook reader is ideal.  Amazon's Kindle Oasis is great for seniors.  The shape of the back makes it easier to hold.  The eInk screen is easy to read because of the high-contrast, non-reflective display.  If you need a little extra light for easier reading, the Oasis has a built-in book light that uniformly illuminates the screen.  It has enough storage for a library of books and magazines, and you can easily send new reading material from Amazon to their Oasis even if they don't have WiFi at home.  And Oasis is Amazon's first waterproof Kindle, which means it's safe from accidental spills.  And the battery lasts for days, not hours, for longer reading times between battery charges.
Price: $249.99
Where to buy: Amazon
Cuisinart CPK-17 PerfecTemp 1.7-liter electric kettle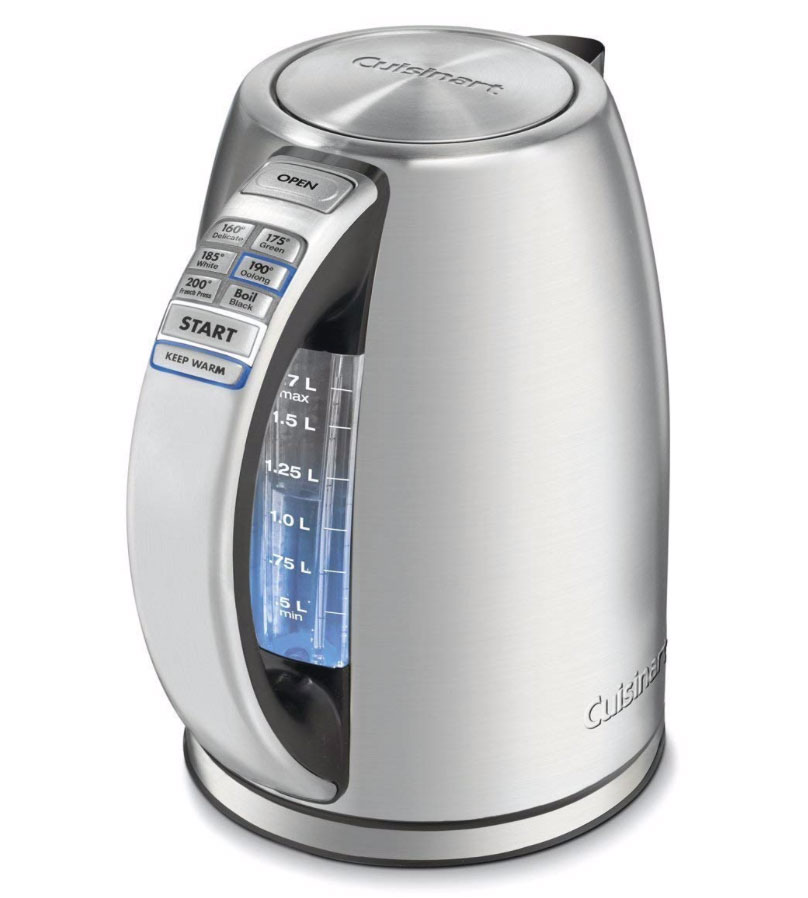 Having a quick, easy source of hot water for tea, coffee, and instant soups, oatmeal, or noodles without having to heat up the stove every time makes meals and snacks easier.  The Cuisinart CPK-17 PerfecTemp electric kettle is a great tool for anyone's kitchen.  The pot quickly heats up water to your pre-selected temperature and can hold it there for 30 minutes so you can decide to have a second serving without having to start the kettle again.  You don't have to worry about the dangers of a kettle boiling dry with the Cuisinart, because it will automatically turn off.  The pot lifts off the base, so you can easily pour without worrying about getting the electrical cord tangled up and causing a spill.
Price: $69.97
Where to buy: Amazon
Zvox AccuVoice AV203 SoundBar TV Speaker with Hearing Aid Technology
Binge watching your favorite shows can be a fun way for families to pass the time, but the fun ends for everyone in the room if someone constantly has to ask "what did she just say?", "what did he say?". AccuVoice TV speakers from ZVOX solve that problem because they are specifically designed to render crystal clear dialogue for people who have hearing issues and even those who don't
Price: $269.99
Read our review: Zvox AccuVoice AV203 SoundBar TV Speaker with Hearing Aid Technology review
Where to buy: Amazon