We use affiliate links. If you buy something through the links on this page, we may earn a commission at no cost to you. Learn more.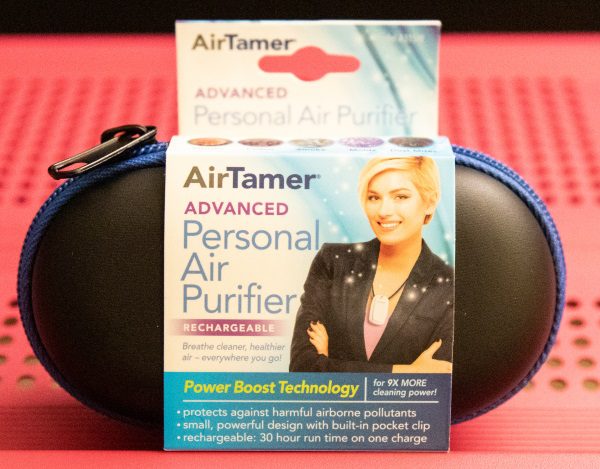 REVIEW – For many years I have suffered from allergies, with some years being way more severe than others. In many cases, the severity depends on my immediate surroundings, including when indoors. Since it is impossible to control most environments I was beyond excited when I received an offer to review the Airtamer Personal Air Purifier which by design seems to suggest that it would at the least, alleviate some of my sufferings. Does this sound too good to be true? Let's see!!
What is it?
The AirTamer A302 is a travel size personal Air Purifier that claims to filter 875% more air pollutants than the closest competitor.
What's in the box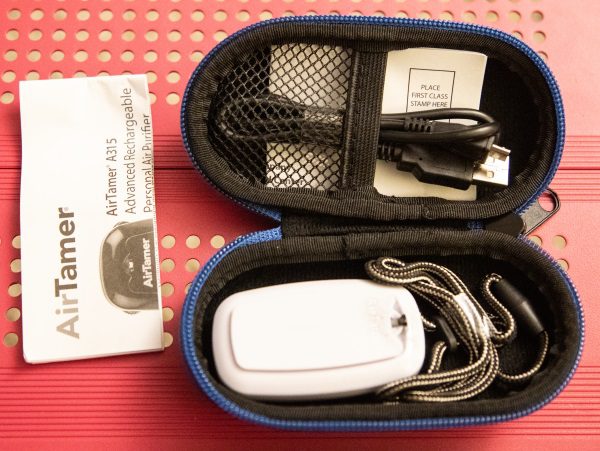 1 x AirTamer Personal Air Purifier
1 x Case
1 x USB Cable
1 x Instruction Leaflet
1 x Warranty Card
Design and features
According to the manufacturer, the following picture explains the scientific process of the AirTamer Air Purifier: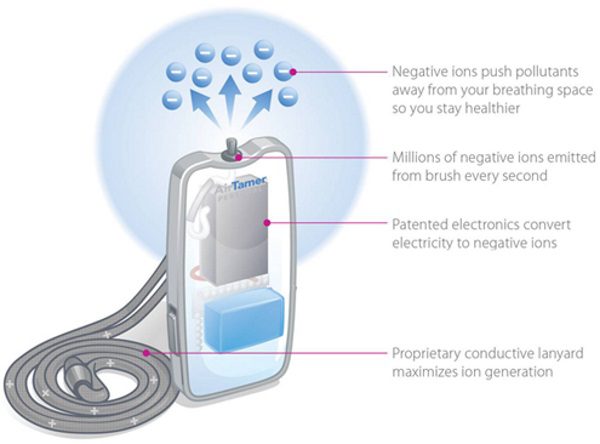 The manufacturer further claims that "FilterStream AirTamer personal air purifiers clean your air by removing airborne pollutants(e.g. viruses, bacteria, pollen, dust, etc.) away from your personal space. Breathe cleaner, healthier air everywhere you go."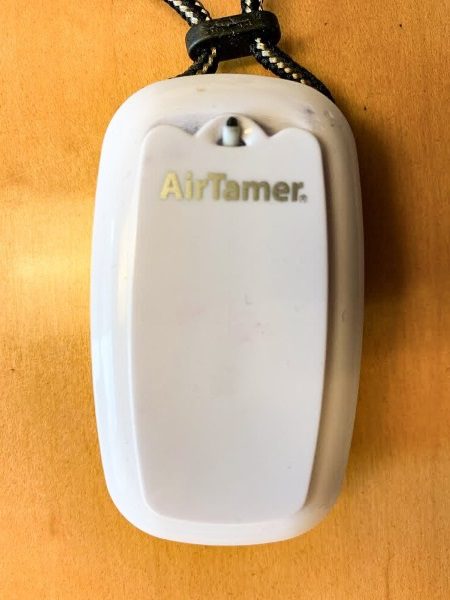 On the back of the device, there is a micro USB port for charging, a square silver-like plate that is the sensor as indicated in the illustration above, and a power button with 4 small LED lights. The LED lights indicate power status and level of charge. There is also a metal clip on the back that allows you to clip it on your clothing.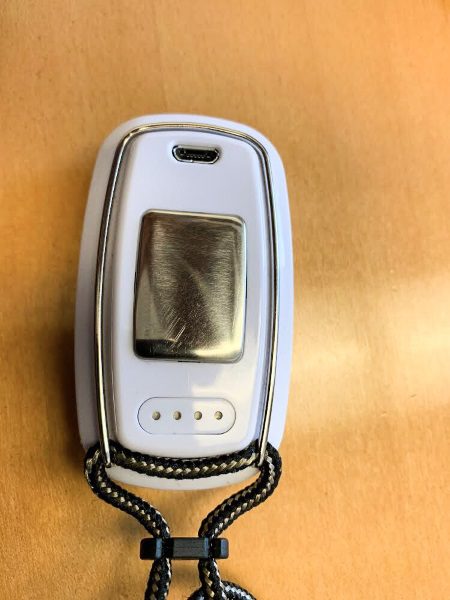 The AirTamer comes with a replaceable lanyard.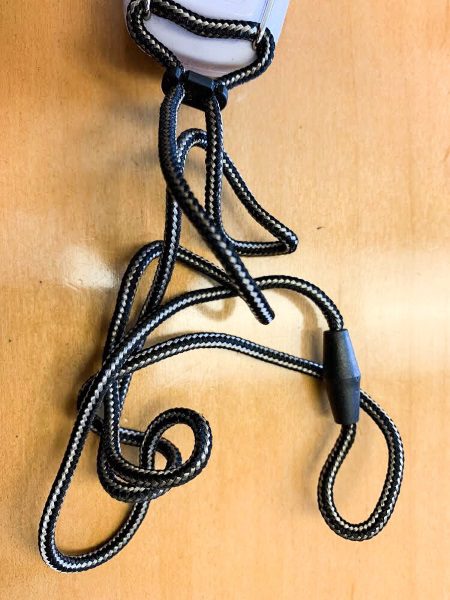 Performance
I followed the instructions and charged the device, and wore it just as stated, but got no relief from my allergies at all.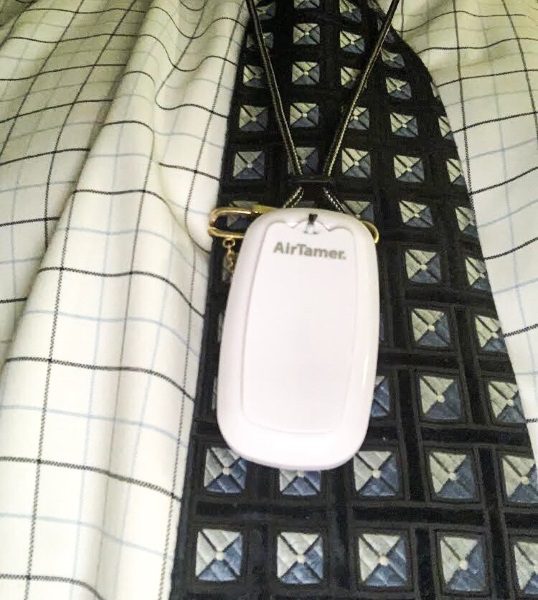 Once charged, that battery lasted for more than 2 days of use, which for me was about 12 to 13 hours per day. After wearing it for about 2 weeks with absolutely no relief or decrease of any of my allergy symptoms, I gave up on this device.
What I like
What can be improved
I am not sure because for my test it did nothing noticeable, so there is no way to measure its functionality
Final thoughts
From the inception, I was quite skeptical about the possibility of this device actually having any effect on my allergies and the severity level.  By nature, I am an optimist, and therefore I really wanted to believe that it would provide enough air purification around my immediate area to make some difference. I wore this device for almost 2 weeks, with absolutely no effect whatsoever on my allergies and the effects I was feeling. If it is actually purifying the air around me, I have no way of verifying. The only thing that was otherwise repetitious was the comment from folks who were wondering if I was wearing the device from the commercial that says: "Help!! I have fallen and I can't get up".
Price: $79.99
Where to buy: The AirTamer website
Sample: The sample for this review was provided by AirTamer.