We use affiliate links. If you buy something through the links on this page, we may earn a commission at no cost to you. Learn more.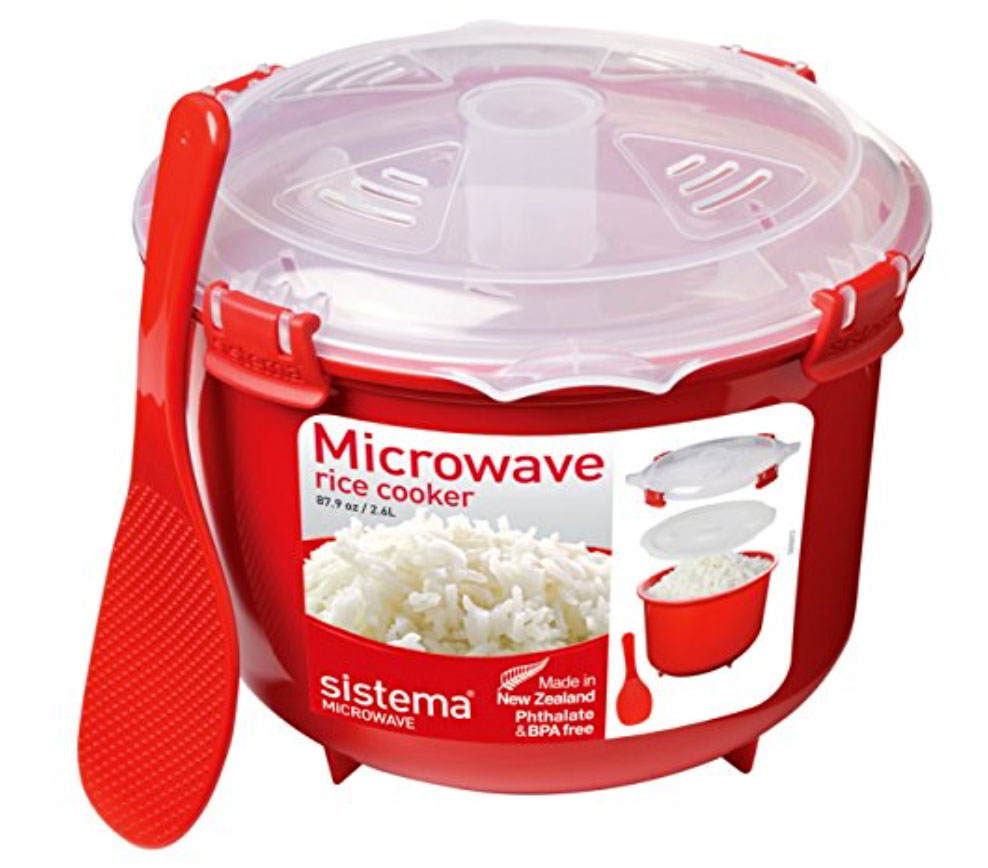 NEWS – My husband can make perfect rice on the stovetop, but I always seem to end up with rice "soup" unless I use a rice cooker.  The problem with the big rice-cooking appliance is that we don't eat rice very often, but we need to set aside a lot of precious cabinet space in our small kitchen to store that appliance.  We could save a lot of cabinet space by replacing our rice cooker with the Sistema Microwave Rice Cooker.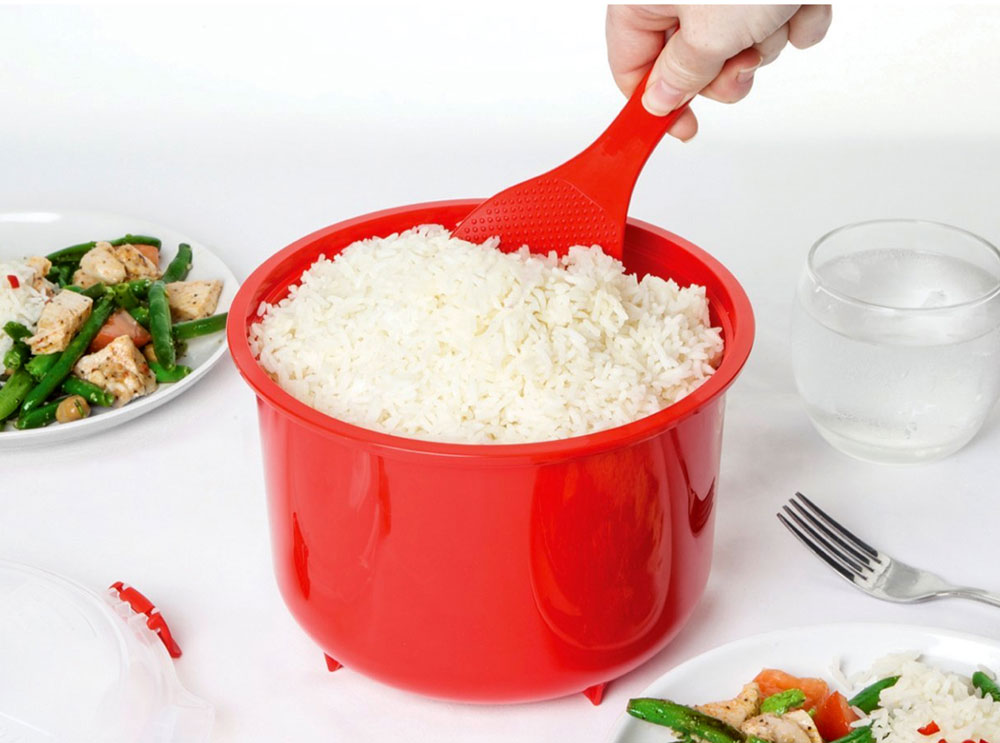 The rice cooker is made of 100% virgin plastic that is both phthalate- and BPA-free.  It is designed to cook rice, polenta, and couscous in the microwave. The rice steamer minimizes mess in the microwave with a pressure-chamber plate that collects overflow and then drains it back into the base chamber. It also comes with a lid with cool-to-touch, easy-lift tabs and a nonstick rice spoon for serving.  
The Sistema rice cooker is top-rack dishwasher-safe and fridge- and freezer-safe.  It holds 87.2 ounces / 2.6 liters, and measures 8.5″ x 7.7″ x 6.3″.  The Sistema Microwave Rice Cooker is $12.93 at Amazon.