We use affiliate links. If you buy something through the links on this page, we may earn a commission at no cost to you. Learn more.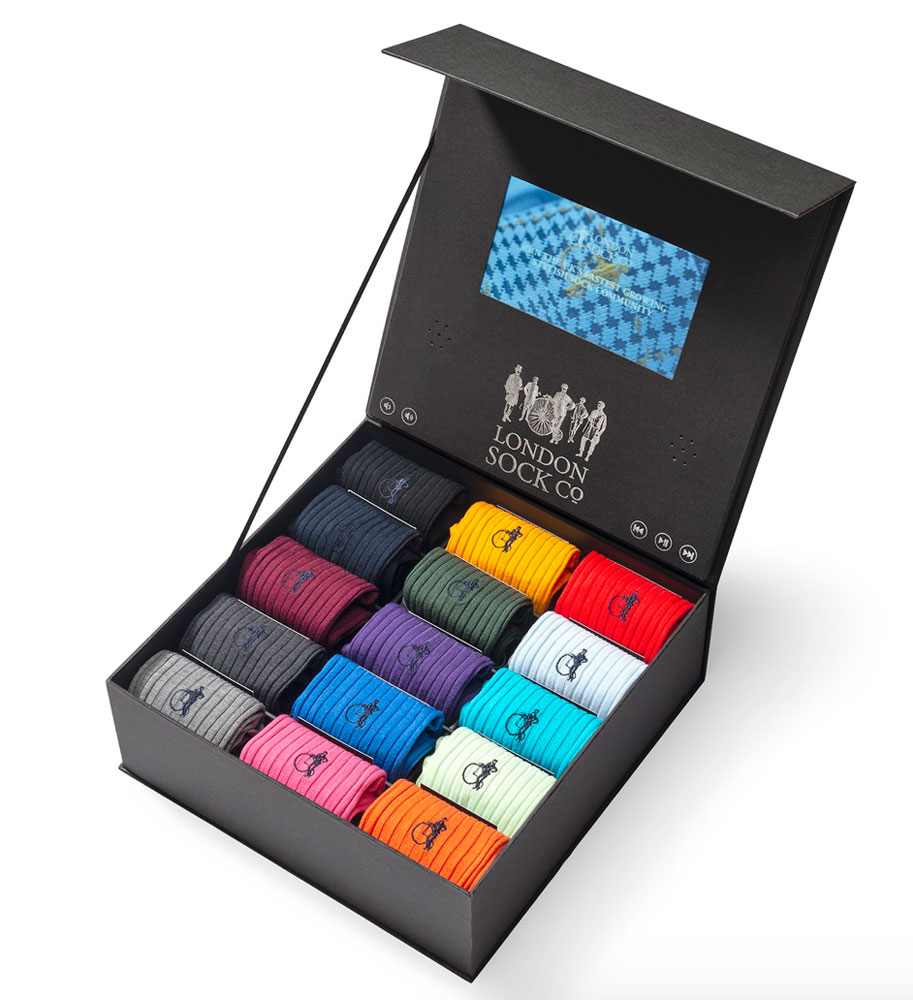 NEWS – The gifting season is upon us, and it can be difficult to find nice gifts for the guys on our gift lists.  You don't always know what to give them, so it often seems that ties and socks become the fallback position.  Sometimes, practical gifts like that are seen as impersonal and given without a lot of thought.  When you give someone a gift of London Sock Company socks in their new gift boxes with a built-in video screen for the message you record yourself, impersonal is the last thing anyone will call your gift.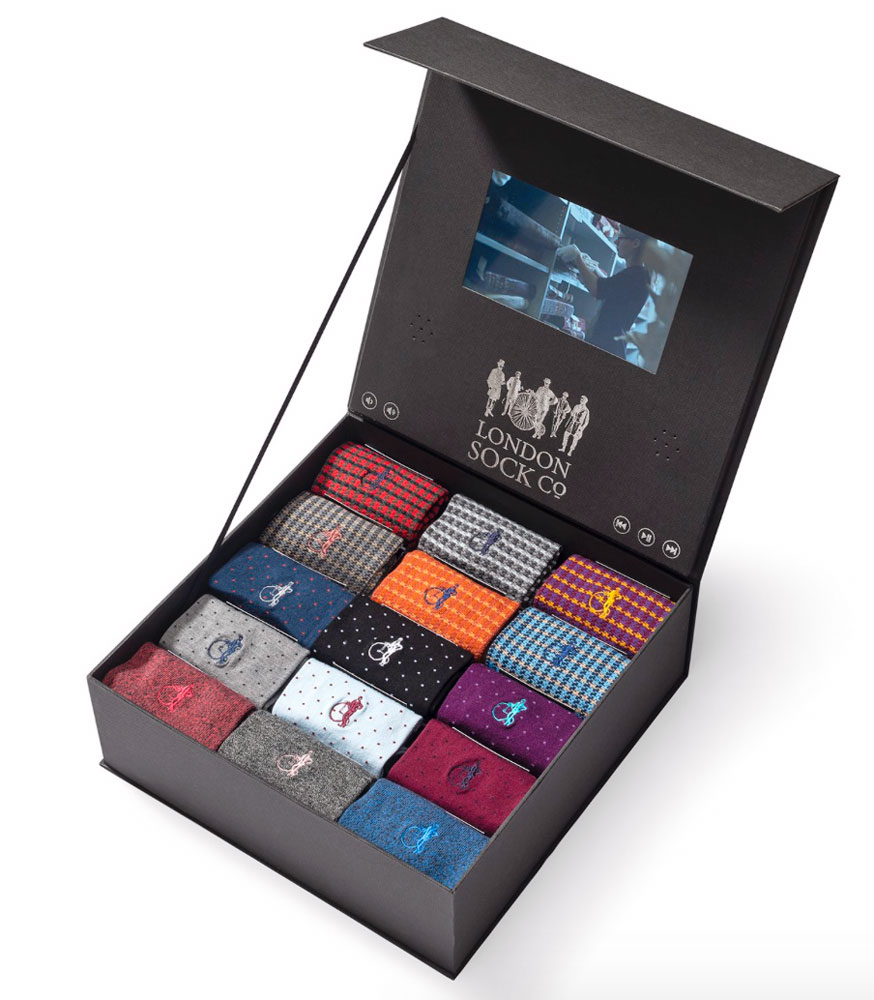 The socks from London, while useful and practical, are also attractive, stylish, and well-made.  You'll choose the gift box and shoe size for your recipient.  Both gift box selections contain 15 pairs of socks.  You may choose the Simply Sartorial collection with London's finest stretch-fit Scottish Lisle cotton socks in solid colors or the Designer Set with stretch-fit Scottish Lisle cotton socks, in a beautiful range of 15 designer styles.  You'll be prompted to record your message (up to 60 seconds) during checkout.  Your message will be installed to the audio/video player built in to the gift box.  Your message will automatically play each time the box is opened.
The Simply Sartorial socks and video gift box is $270.00; the Designer Set socks and video gift box is $300.00.  Order your gift sets and record your messages at the London Sock Company website.