We use affiliate links. If you buy something through the links on this page, we may earn a commission at no cost to you. Learn more.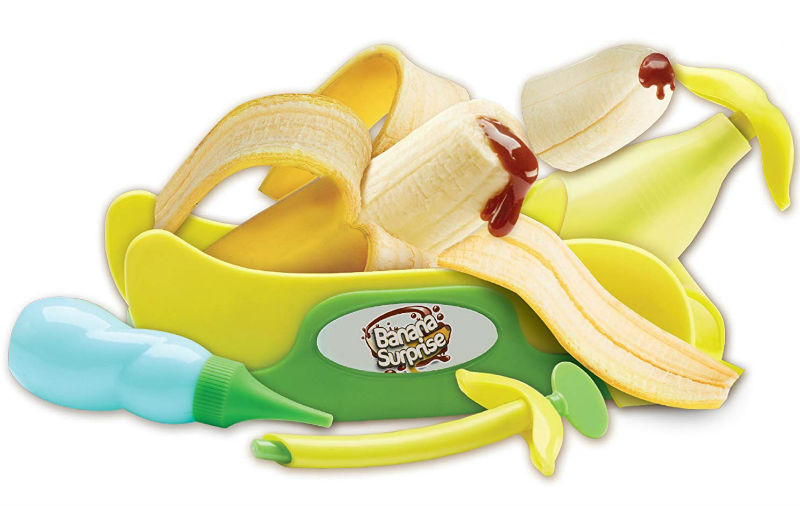 NEWS – I've never liked bananas. It's a texture thing. And a flavor thing. Ok, it's everything! Ick with a capital I. But hey, if you like the mushy yellow fruit, then more power to ya and here's a way to make your bananas even better (I think). It's called the Banana Surprise and it's a kit that will let you inject your banana (queue jokes…) with honey, chocolate syrup, strawberry sauce, and other drippy liquidy fillings. I am feeling a bit nauseous just thinking about it.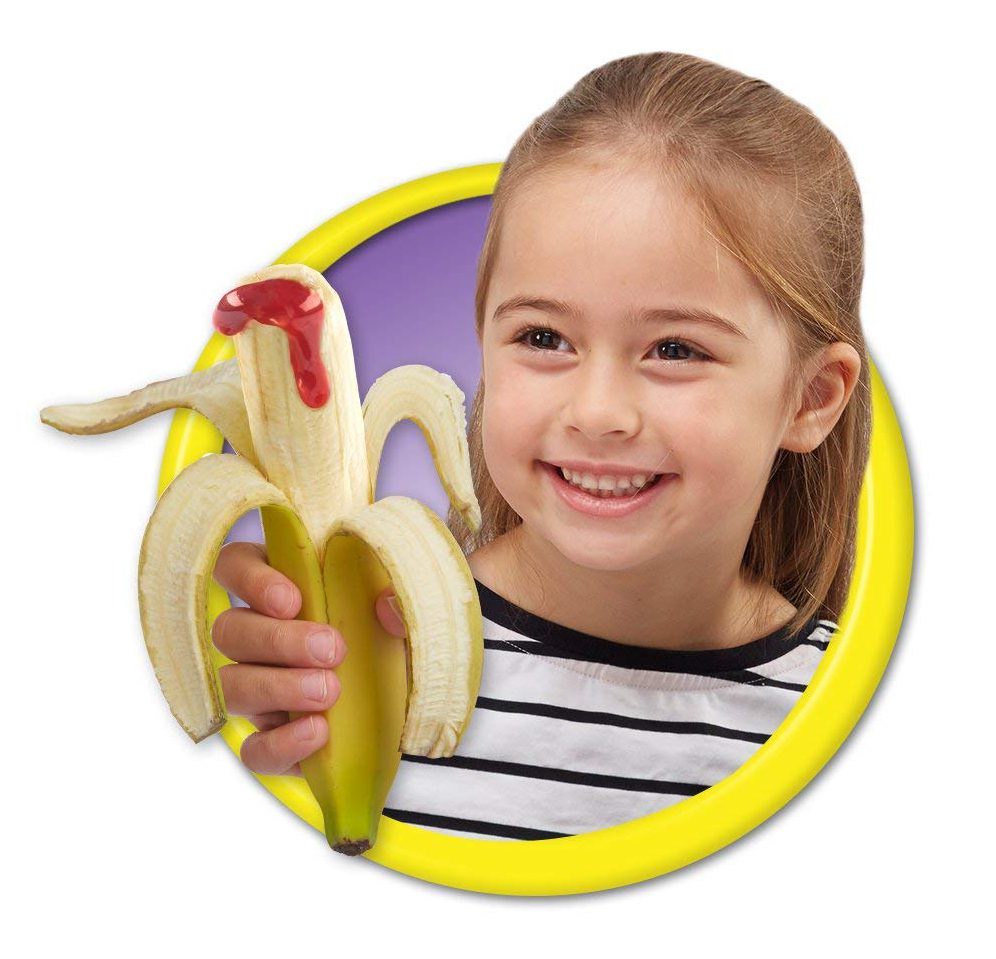 This little girl looks happy about the fact that her banana has what looks like blood oozing out of it. I think a sight like this might scar a kid for life, but if you don't think so, you can get your own Banana Surprise kit for $26.74 from Amazon.
Via Neatorama