We use affiliate links. If you buy something through the links on this page, we may earn a commission at no cost to you. Learn more.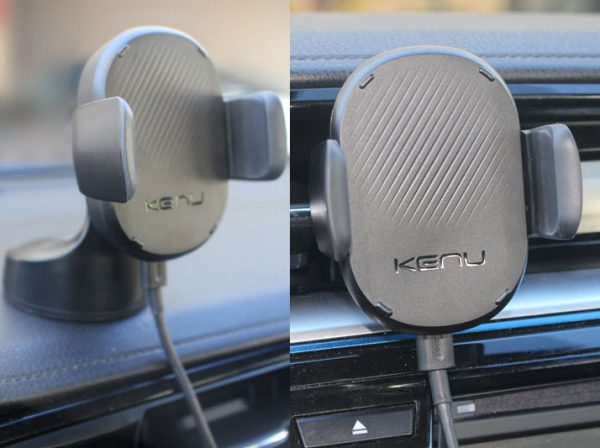 REVIEW – To say I am a fan of Kenu products is an understatement.  Look here, and here, and here.  I give them as gifts, I have them in every vehicle, and they are one of the only gadgets I use literally every day.  So when I saw the Kenu Airframe Wireless and Airbase Wireless Car Mounts I didn't hesitate to jump and get one of each.  I love Kenu.  I love car mounts.  And I love wireless chargers.  So let's go.
What is it?
The Kenu Airframe Wireless maintains the functionality of the Kenu you love that clips to your car vent, and adds in a Qi charger that includes the Qi 3.0 high-speed functionality.  The Kenu Airbase Wireless provides the same thing except it utilizes a suction-cup base that attaches to either your dashboard or windshield.  In both cases, the Airframe/Airbase uses a USB-C cable from the Kenu to the 12V DC charging connection in your car because the mounts don't have built-in batteries like a power bank does.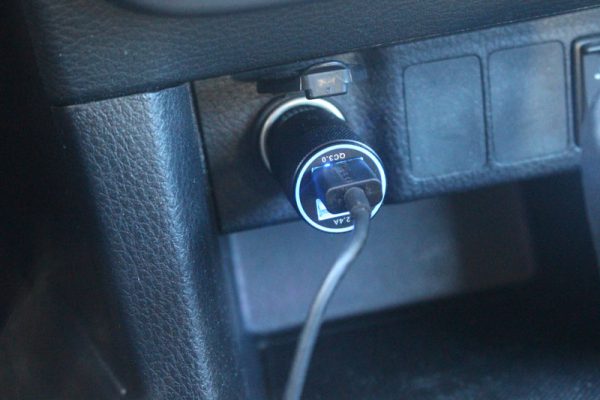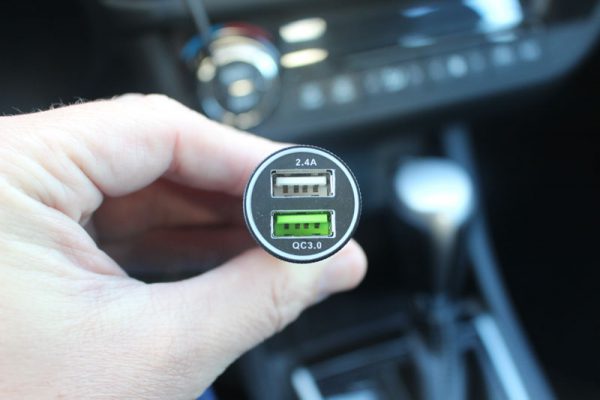 Product specs
Airframe Wireless Dimensions:  H 3.2″ x W 2.8″ x D 3.2″
Airframe Wireless Weight:  3.6 oz
Airbase Wireless Dimensions:  H 4.2″ x W 2.8″ x D 4.5″
Airbase Wireless Weight:  5.0 oz
Output:  9V 1A / 5V 1A
Transmission:  10W/9W/7.5W/5W
Transmission Efficiency:  81%
Operating Temp Range:  40°F-86°F
Spring-loaded clip:  stretches from 2.34 inches to 4.3 inches
12V DC charger specs:
Input: 12V-24V DC
Output: 5V 2.4A + QC3.0 (5V 3A / 9V 2A / 12V 1.5A)
Overload protection
Qi-Compatible phones:
Apple (7.5W)

·         iPhone Xs

·         iPhone Xs Max

·         iPhone XR

·         iPhone 8 Plus

·         iPhone 8

 

Google

·         Pixel 3 XL

·         Pixel 3

Samsung (9W)

·         Galaxy Note 9

·         Galaxy S9+

·         Galaxy S9

·         Galaxy S8+

·         Galaxy S8 Active

·         Galaxy S8

·         Galaxy Note 8

·         Galaxy S7 Edge+

·         Galaxy S7 Active

·         Galaxy S7

·         Galaxy S6 Edge+

·         Galaxy S6 Edge

·         Galaxy S6+

·         Galaxy S6 Active

·         Galaxy S6

·         Galaxy Note 5
What's in the box?
You get the Kenu Airframe Wireless or AirbaseWireless, a 12V DC car charger that has 2 ports (Qi 3.0 quick charge port & a USB 2.4V port), and a Type-C to Type-A USB cable that is 3.9 ft long.  You also get a simple user's manual.
Design and function
If you are used to the spring-loaded arms that hold your phone on other Kenu products, then you'll be at home with these car mounts.  In fact, the Airframe Wireless mount has a new mechanism for attaching to the car vent.  Previous Airframes had a rotating set of rubberized fingers that slid onto the car vent slats.  The Airframe Wireless has buttons that you press with your fingers that open up the rubberized fingers that then attach to the vent slat.  It makes for a much more sturdy attachment to the vent clip.  Very sturdy in fact.  You have to put a good amount of effort into removing the Airframe Wireless from the vent without depressing the buttons to release it.  So I never had any issue with the Airframe Wireless falling off the vent.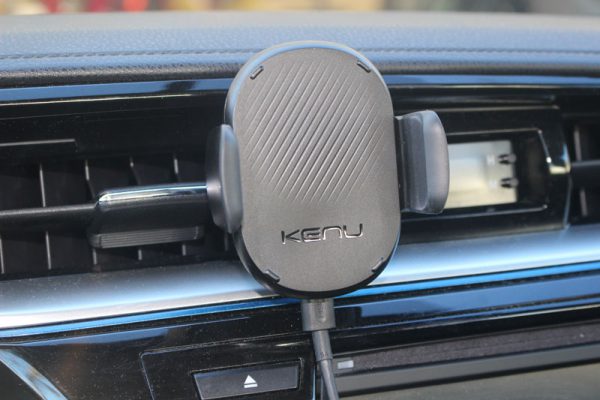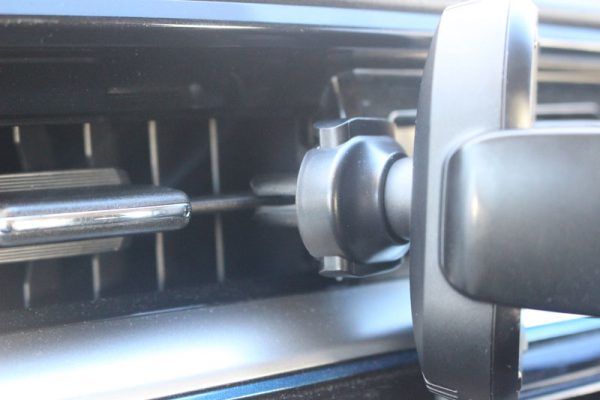 The Airbase Wireless attaches to the dash/windshield via a suction cup that is quite effective.  After attaching it to my dashboard I couldn't remove it at all without releasing the suction latch on the back and pealing it off the dash.  So again, I never had any issue with the Airbase Wireless falling off my dashboard.  In both cases, sliding my phone into these Wireless mounts was as effortless and fluid as all the other Kenu products I have.  True Kenu functionality!
Also built into both of the mounts are specially placed fan-less vents that help keep the mounts cool while charging.   And like most wireless chargers, you can use your phone with a cover as long as the cover is less than 3 mm thick.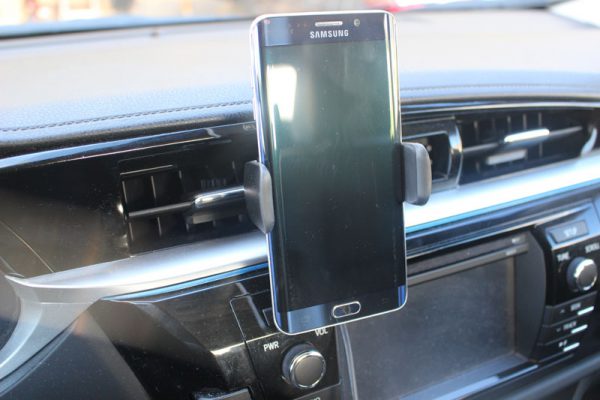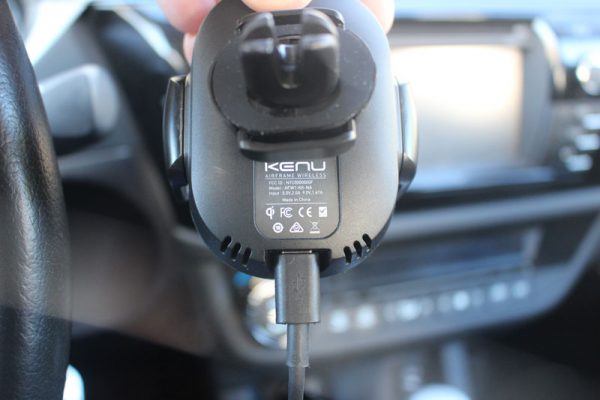 Admittedly, I despise mounts that attach to my dashboard or windshield, but I wanted to give the Airbase Wireless a chance.  I used it daily and exclusively for several weeks in my car, and it functioned as an excellent Qi wireless charger.  But I couldn't get over it sitting up on my dash, in my view looking out the windshield, which is the main reason I don't like these kinds of mounts.  So when I switched over to use the Airframe Wireless mount, I decided to not go back to the AirbaseWireless mount.
As mentioned, both mounts do not have a battery inside, so you have to plug them up to the power in your car via the USB-C cable that attaches to the back of the mounts and then you plug up the cable to the 12V DC charger that plugs into the DC outlet in your car.  As an added feature, the 12 DC charger has 2 ports… a regular 2.4V USB port and a Qi 3.0 Quick-charge USB port.  So you can charge another device at the same time as using these mounts.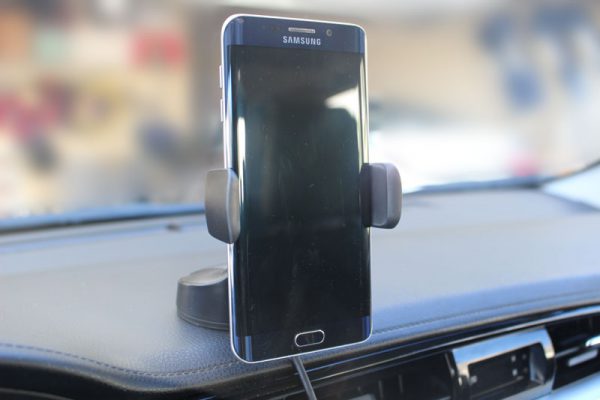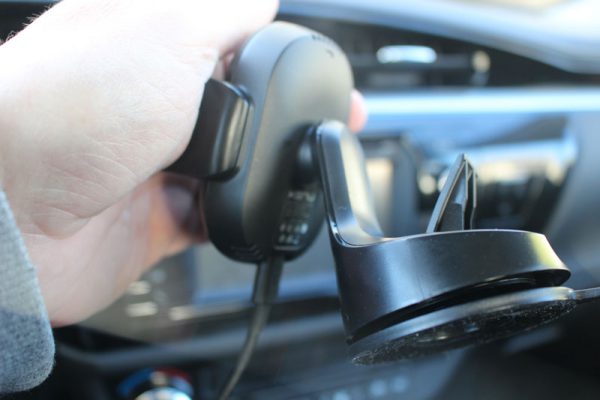 As an aside, in my car I have used a 15,600 mAh Choetech power bank for over 3 years now.  It has 3 ports and it has a Qi quick-charge capability, which is why I love it because I can get a big charge quickly even on short trips across town.  And multiple people can use it at once.  I have used it in conjunction with my old Kenu Airframe pretty much daily.  So I decided to test the charging speed with that setup compared with these Wireless mounts.
Here are the results:
My phone was at 60% full and I used my old setup of the Kenu Airframe and the Choetech power bank (using the quick charge port). It showed 52 min until a full charge.
Then I used the Kenu Airframe Wireless mount plugged up to the Quick Charge 3.0 USB port in the 12V DC charger plug. It showed 1 hr 16 min until a full charge.
Then I left the phone in the Airframe Wireless mount but moved the USB cable to the 2.4V USB port in the 12V DC charger and it showed 1 hr 19 min until a full charge.
Then I left the phone in the Airframe Wireless mount and but move the USB cable to the USB port built into my car dash. It showed 1 hr 18 min to a full charge.
I got the exact same results using the Kenu Airbase Wireless dashboard mount when I repeated the steps outlined above.
The bottom line:  as expected, using a wireless charger will always provide slower charging than using a wired USB connection.  But I was surprised to learn that there was no significant difference between using the Quick Charge 3.0 port and the 2.4V port in the 12V DC charger, or using the USB port in my car dash.
Final thoughts
I am torn about this product.  I have been so enamored with the products from Kenu that I find it hard to say this, but I don't think this product is for everyone.  For those folks who simply don't like the kind of car mounts that hang off the windshield or the dash, there isn't enough reason here in my opinion to overcome that.  If, like me, you love the car vent functionality of the Kenu Airframe products, or you don't mind a dashboard mount, then this might be a product for you.  Maybe.  For me, my daily life in the car is a series of short drives around town every day… 10 min here, 20 min there, 8 min over to there.  So because I don't get that true high-speed charging with the Airframe mounts like I do with my Choetech power bank, I found myself taking the time to plug up the Choetech to my phone.  I would rather go through the hassle of doing that to get a quick charge to fill my phone up than utilize the more convenient Airframe Wireless charging mount.  Now, if I was in my car every day for an hour or two, then yeah, I would probably use the Airframe Wireless car mount because I would have time to fill my phone back up.  And for a long trip in the car, I probably will use the Airframe Wireless mount.  But for my daily use now I am going back to my trusty old Kenu Airframe and will use my Choetech as-needed.
Price: $59.95
Where to buy: Buy on Amazon or buy from Kenu.
Source: The sample of this product was provided by Kenu.