We use affiliate links. If you buy something through the links on this page, we may earn a commission at no cost to you. Learn more.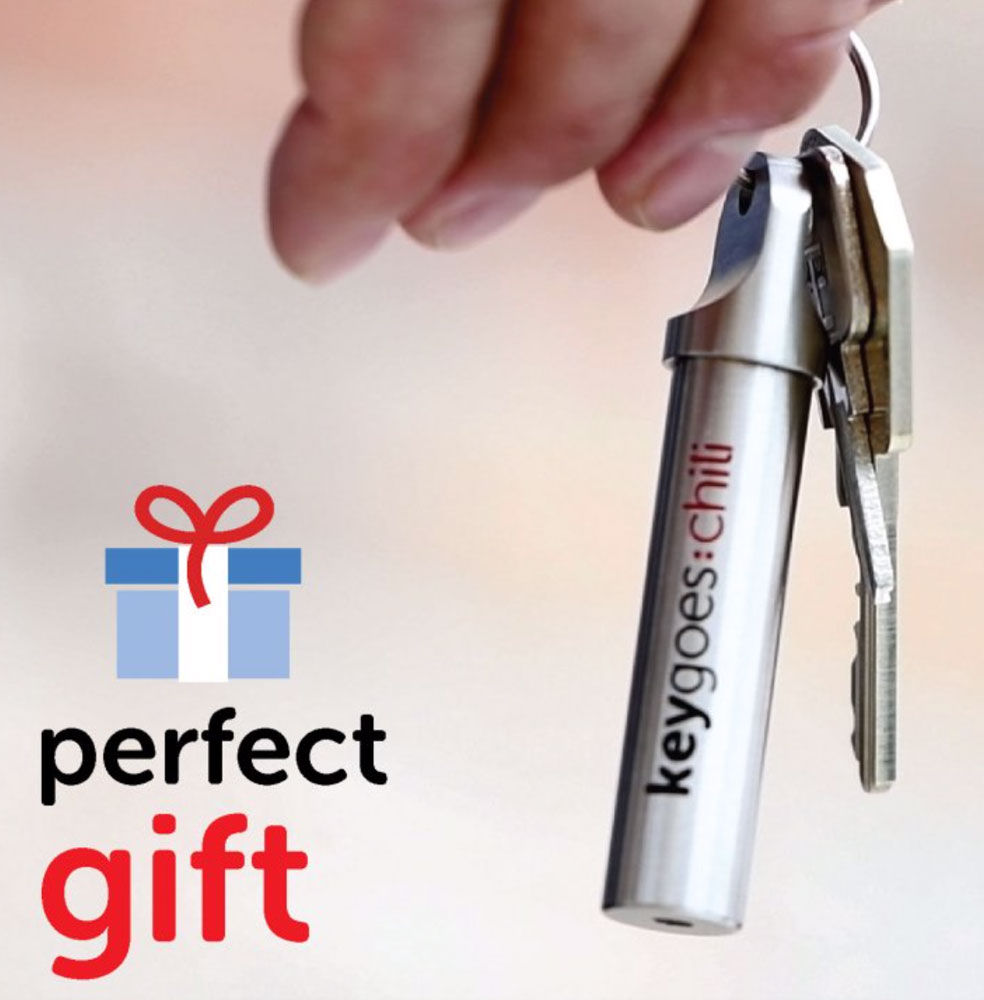 NEWS – Do you use stevia sweetener in your tea, but your favorite restaurants never have it available?  Or you like a lot of heat in your food, and you want to carry around some hot peppers with you to liven up bland food?  Check out the Keygoes Keychains with a little capsule to carry your favorite food additive with you at all times.  Each capsule has your spice of choice stored in a sealed, replaceable plastic container.
The Keygoes: Chili has a stainless steel capsule with your choice of three heat levels.  Choose between Medium, with cayenne and bird's eye peppers refills;  High Heat with habanero and bhut jolokia (aka ghost pepper) refills; or Ultra Heat with Trinidad scorpion moruga and Carolina reaper refills.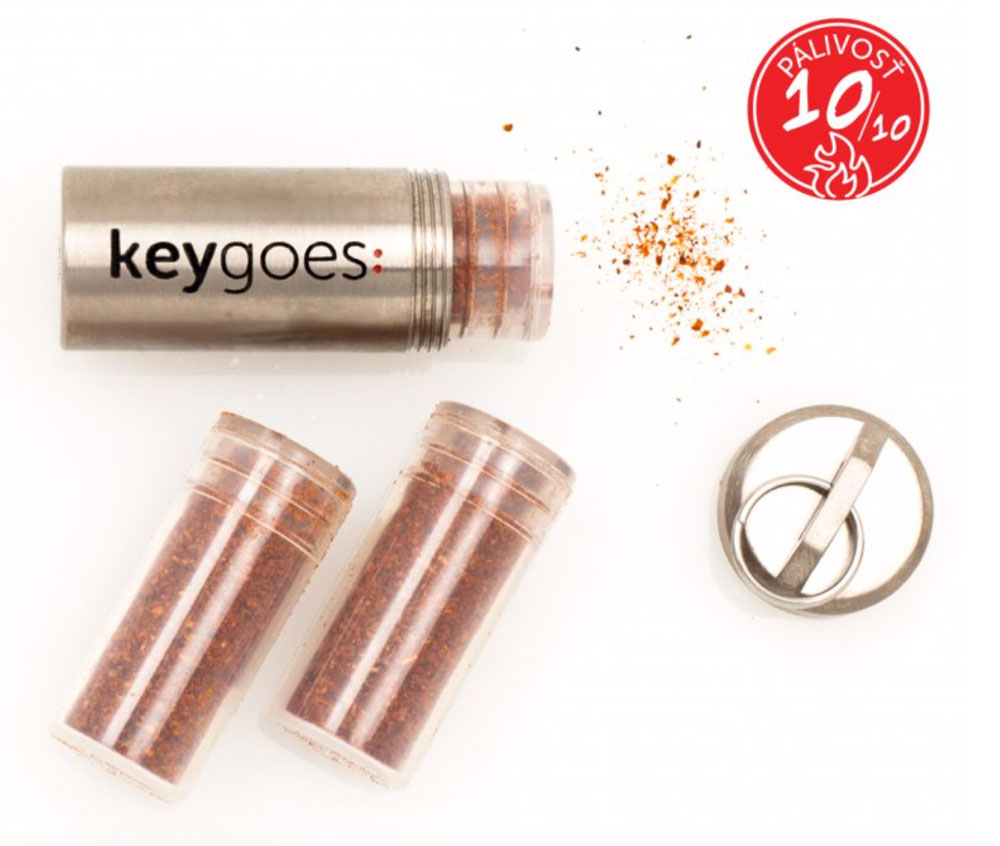 The Keygoes: Chili mini titanium has a small titanium capsule with Trinidad scorpion butch T, Trinidad scorpion moruga, and Carolina reaper refills.
Keygoes: Stevia has a stainless capsule with two refills of highest-purity 98% Stevia Rebaudiana , 420x sweeter than sugar and zero calories.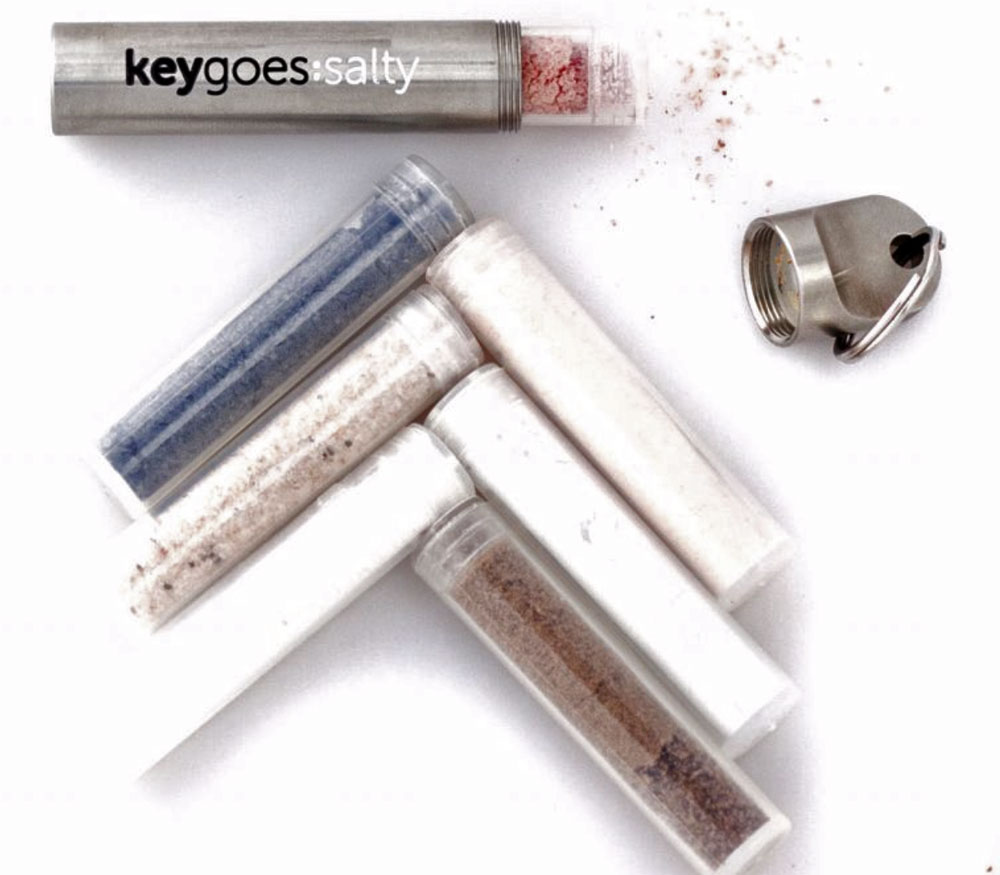 Keygoes: Salty has a stainless capsule with seven refills:  red Hawaiian salt, black Hawaiian salt, Bolivian rose salt, Himalayan salt, Alpine rock salt, bamboo roasted salt from Korea, and Viking smoked salt.
Keygoes: Coffee is a stainless capsule with two refills of a traditional mixture of cinnamon and cocoa with a touch of coconut powder for use in hot beverages.
Keygoes keychains are $20.43 each, except for the titanium mini, which is $22.72.  Refills are available for all the condiments, starting at $4.45 for two.  Purchase at the Keygoes website.