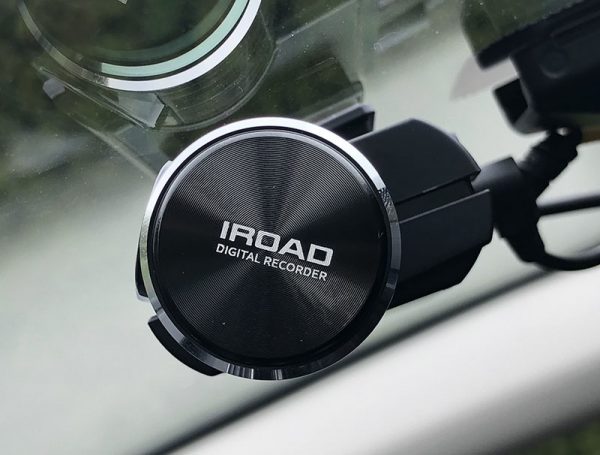 REVIEW – I have been very hesitant about getting a dash-cam that adheres directly to my windshield. The idea that it may be a pain to remove if I don't like it has kept me from looking into getting one. Well, after watching countless dashcam videos and hearing horror stories from my sister who worked in insurance claims, I finally decided to dive fully into a quality dashcam and hoped the iRoad X9 dashcam, which includes both a front and rear camera, would be all I needed.
What is it?
The iRoad X9 dashcam is a front and rear camera that can continuously record while you are driving.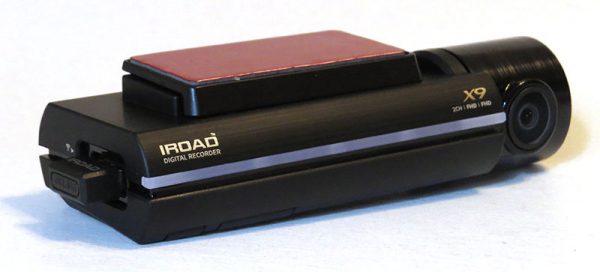 Hardware specs
Front Camera:
-Full HD 1920 x 1080P resolution
-150 degree wide angle lens
-30 frames per second
Rear Camera:
-Full HD 1920 x 1080P resolution
-145 degree wide angle lens
-30 frames per second
ARM Cortex-A7 MP Core Processor V3
Lane Departure Warning System
Forward Collision Warning System
Front Vehicle Departure Warning System
GPS Sensor (optional, included in my review)

What's in the box?
Inside of the box, you'll find: A front camera, rear camera, Wifi dongle, 32 GB MicroSD card, Uninterrupted fuse cable, rear camera cable, user manual, and extra double sided tape. Mine also came with a power cable that plugs into the lighter as well, but the website says it is optional. I also was sent the optional external GPS antenna, which is sold separately.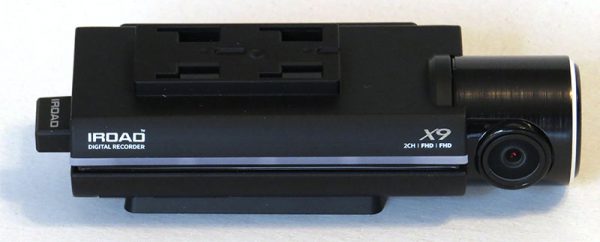 Design and features
I really liked the look of both the front and rear cameras. They have a sleek, stylish look to them while seeming quite minimalist. Both can be twisted to adjust to the best angle for your car, which was very convenient and made the setup very easy since I could focus on properly adhering the camera rather than making sure the lens was in the proper location the whole time. When attached, I cannot see the front camera at all, since it hides behind my rearview mirror.



When the car is turned on, the camera will tell you when it starts recording, if the MicroSD card is missing, and when the GPS is connected. It sometimes took 1-5 minutes for the GPS to connect to the camera, and most the time I would be driving down the road and hear "GPS connected" from the camera. The GPS unit has to establish contact with the satellites, so I suppose that is why. If you forget to put the MicroSD card in, it will constantly remind you it is missing to the point that I unplugged the camera from the power because it did not stop. A few times to warn me is fine, but the entire time I am driving was quite annoying!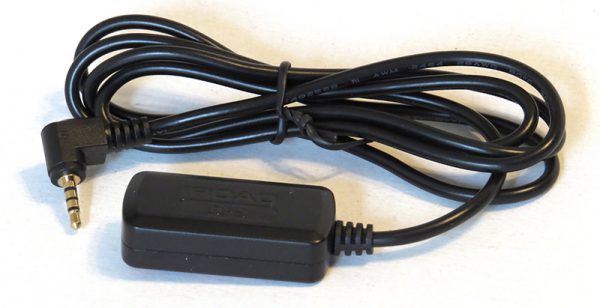 Other than recording video, one thing the iRoad X9 camera boasts is the ability to give lane departure, forward collision, and front vehicle departure warnings. I had the perfect car to test this with since my own comes with all three via the Eyesight camera system. I tried different sensitivity levels, and all three were far too sensitive for me to use on a daily basis. The camera would be beeping constantly that either someone in front of me has moved (while driving down the highway) or that a collision was imminent when the person in front of me does not even have the brakes on. The lane departure warning, however, did a fairly decent job and if I did not have it already in my car, I would have kept that mode activated.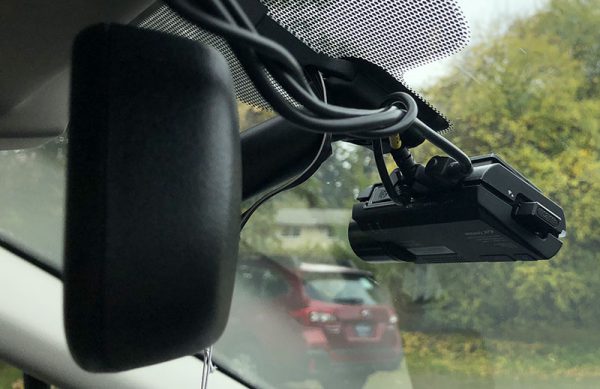 Setup
I had two ways to choose from when setting the camera up. I could hard-wire it, or I could use the lighter port. Since I am not someone who is car savvy, and Subaru would not hard-wire it, I decided to use the lighter port.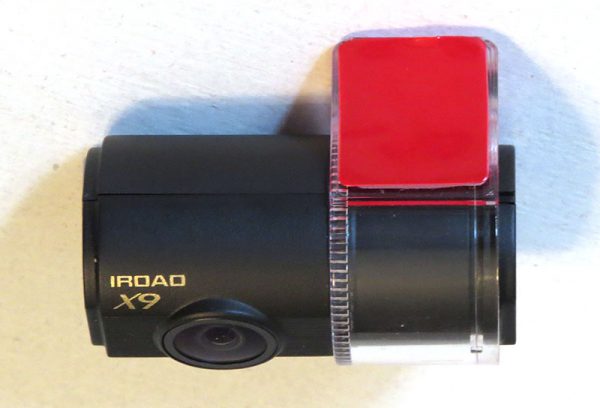 First, I cleaned off a nice spot on my window, figured out where I wanted the front camera placed, and carefully applied it to my window. It stuck firmly right away. I threaded the power cable behind my glove box, up inside of my window panel, and, until I figure out a way to adhere it around my Eyesight cameras, up behind my visor. It actually turned out very well. The GPS unit was threaded up and through the visor, and placed around the handle above the passenger's seat door. I used only the front camera for a week to make sure it was worthy enough to apply the rear camera.


The rear camera was applied in the same way, by centering it at the top of my back windshield and sticking it on firmly. I threaded the power cable up and above the two doors on the passenger side, and then through the visor and into the front camera. One thing I noticed right away when closing the back hatch was that it stretches out some when the hatch is open, so when it is closed, you can see the cord bow outward. This wouldn't be a problem with a regular sedan. Aesthetically, it looks a little messy, but it isn't terrible and doesn't bother me that much.


After inserting the included MicroSD card and Wifi dongle, I followed the instructions on setting up the iRoad app on my iPhone. This was very easy and straightforward.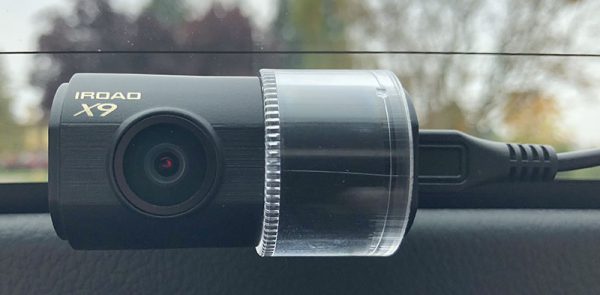 Performance
After having the rear camera installed for only a few days, I encountered my first tailgater, which gave me my first reason to download video from the camera on to my phone. When I arrived at my destination I opened up the iRoad app, scrolled through and found the video, (which is arranged from most recent to least recent recorded video) and downloaded it onto my phone, which took maybe two minutes at the most in total. I liked doing it this way because I did not have to worry about remembering to bring the MicroSD card in and out of the car.
As you can see, the quality is pretty good. The semi-visible line you see on the top is my window defroster, which is not visible anymore now that I angled the camera slightly more downward.
The video quality during the day was very good. Cars and landmarks are easily visible and are quite clear. I have no complaints about the video quality during the day. When I had my music volume turned up, the bass was definitely overpowering on the recordings, but if I had the volume set at a normal level, it sounded just fine.
In the dark, the video quality is not as good as indicated on the website, but still decent as long as there is light from headlights or streetlights. The rear camera was not as useful on dark rural roads since there was no light coming from the headlights. I can't really fault the camera for that though since the camera has low light vision, not dark/night vision. It worked better in the city where there was lighting all around.
The performance and quality of the cameras were good, and the app is very useful. iRoad also has a PC viewer application that allows for multiple views at once, GPS tracking, and more. The ability to view the front and rear camera at the same time is a huge plus. Instead of writing a long and boring paragraph about the iRoad viewer application, I simply made a video demonstrating the abilities so you can see how easy it is to use. Enjoy!
I have one last tidbit about the iRoad phone app. If you mount your phone on your dash and connect to the camera while backing up, you can use it as a backup camera, which could be useful if you don't have one installed in your car. It might be useful for a tight spot if you are in a bind.
What I like
The cameras are sleek and look nice from outside of the car.
Able to download videos directly onto my phone with relative ease.
Good video quality.
What needs to be improved
Wifi will sometimes connect while the car is on, which disconnects the data on the phone.
Manual could be a little better.
Final thoughts
Overall, I think I really liked the iRoad X9 camera. It is reliable and has excellent video quality, has good software, and it looks nice in my car. The price tag is quite hefty though, and since I would not use any of the added features and will use it solely as a camera to protect myself in case of an accident or incident, this would not fit into my price/value range. However, if you have the money to spend and want a very nice camera, the iRoad X9 is a nice one to look into.
Price: $449.00 – $625.00 (depending on what size MicroSD card you want with it)
Where to buy: BlackboxMyCar.com
Source: The sample of this product was provided by BlackboxMyCar.com.
Support The Gadgeteer
:
We may earn a small affiliate commission from purchases made from buying through links on our site. As an Amazon Associate I earn from qualifying purchases. Learn more.