We use affiliate links. If you buy something through the links on this page, we may earn a commission at no cost to you. Learn more.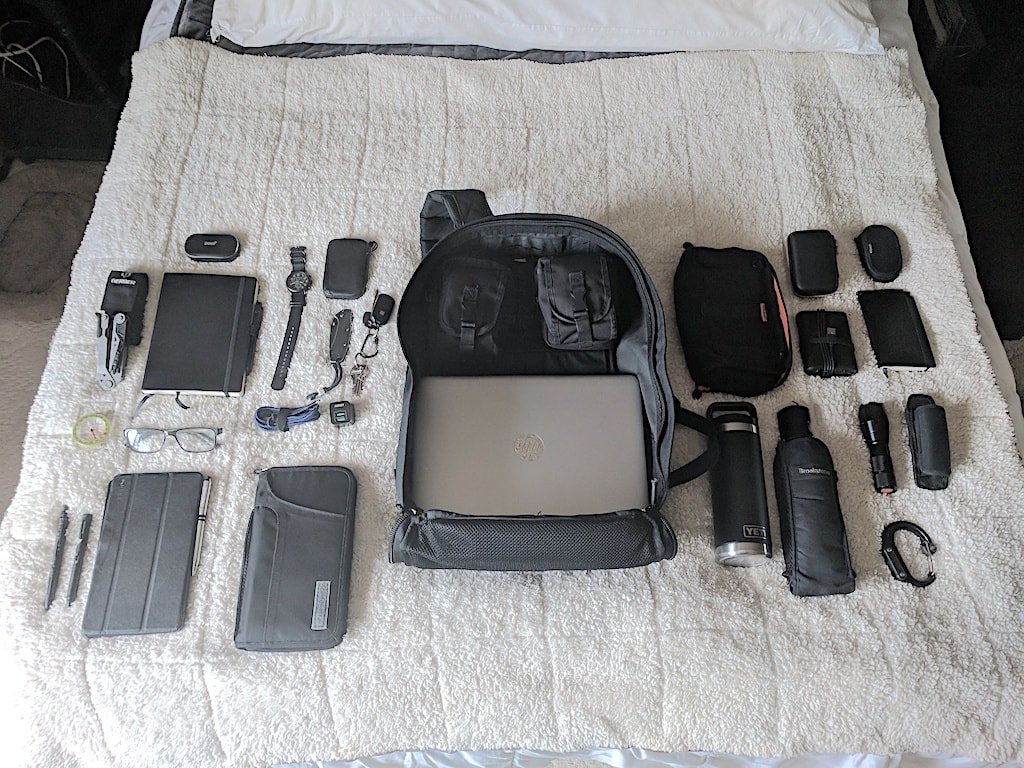 ARTICLE – As you may be able to tell from my gear pics, I take my EDC kit very seriously (and I prefer the color black). Navigating the streets and subways of NYC for the last twenty or so years has helped me hone my kit down to the absolute bare necessities for daily urban survival. Now that I live in the Pacific Northwest though, I've started to modify my EDC a bit, but overall it's stayed pretty consistent. Here's my EDC update for 2018.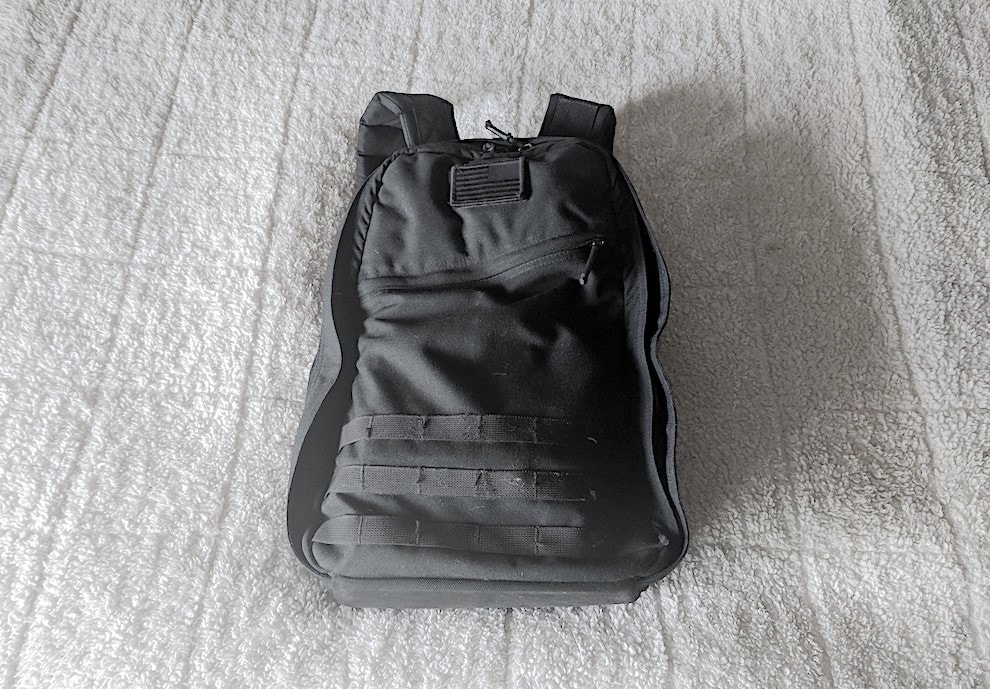 The success of an EDC kit is completely dependent on the bag that holds it all, and there is no bag tougher than the GORUCK GR1. Before I owned my GORUCK, I'd buy a new backpack or messenger bag at least once a year. I was always on the lookout for the perfect bag. Since acquiring my beloved GR1 though, I haven't given another bag a second look. The fit, construction, material, and aesthetic are all the absolute best I've ever encountered. The GORUCK costs more compared to other backpacks, but it's 100% worth it.
Now, let's break down everything that fits inside my GR1 on a daily basis.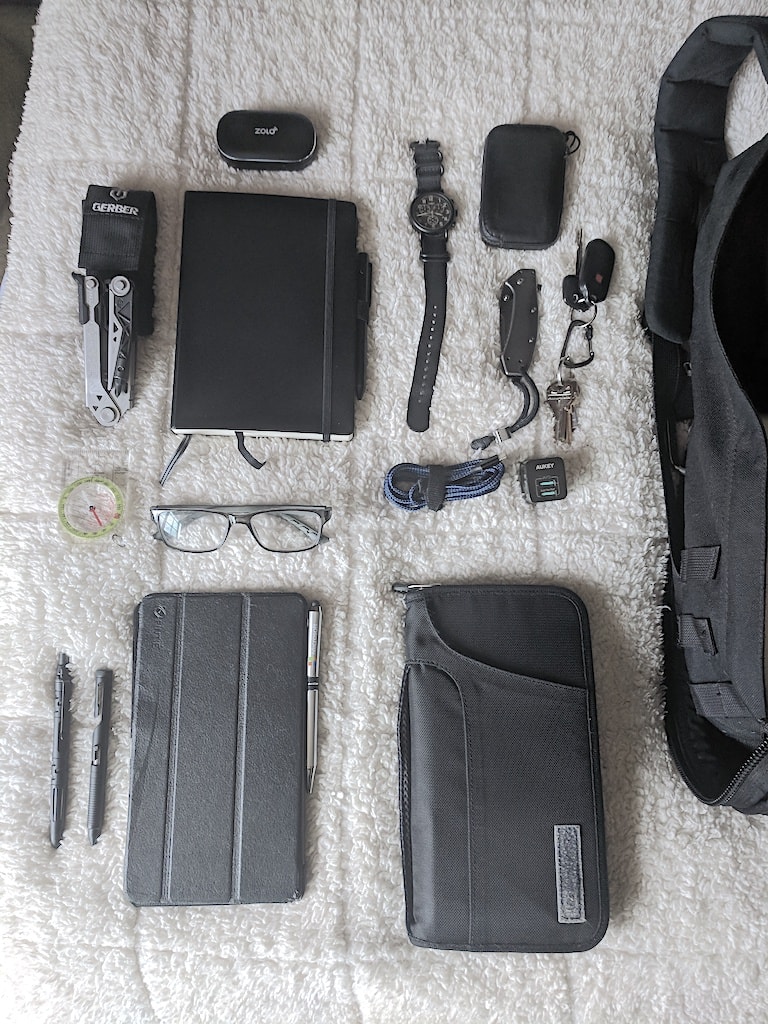 Items (Clockwise L to R):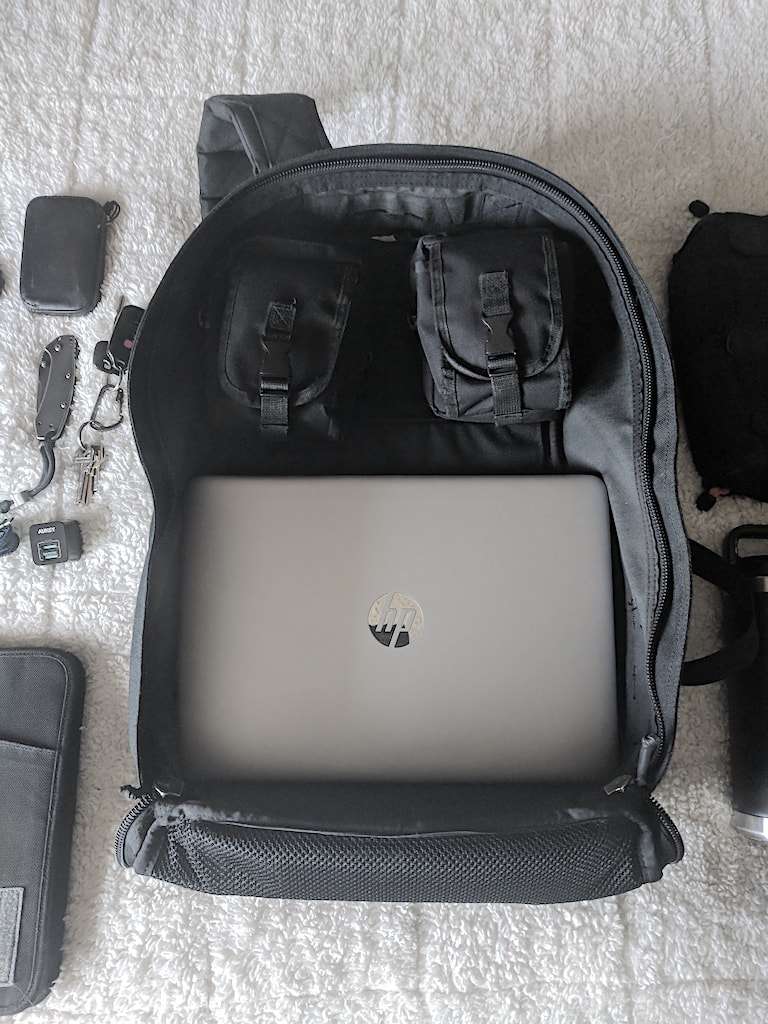 Bag:
Internal items: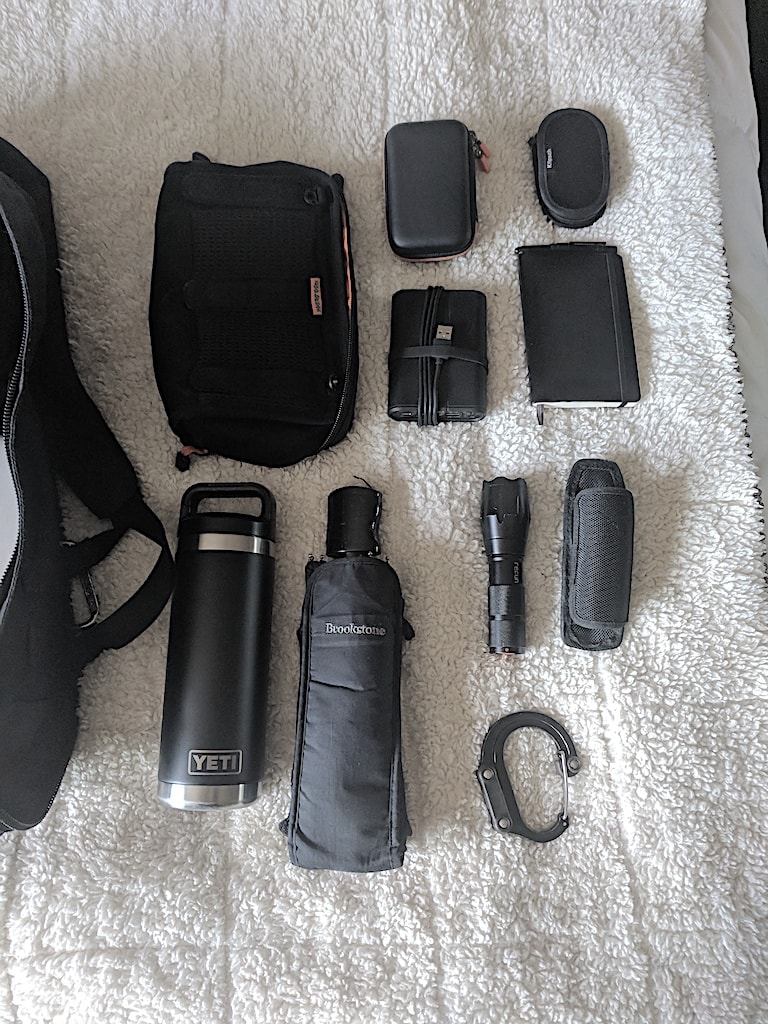 Items (Clockwise L to R):
Not pictured: