We use affiliate links. If you buy something through the links on this page, we may earn a commission at no cost to you. Learn more.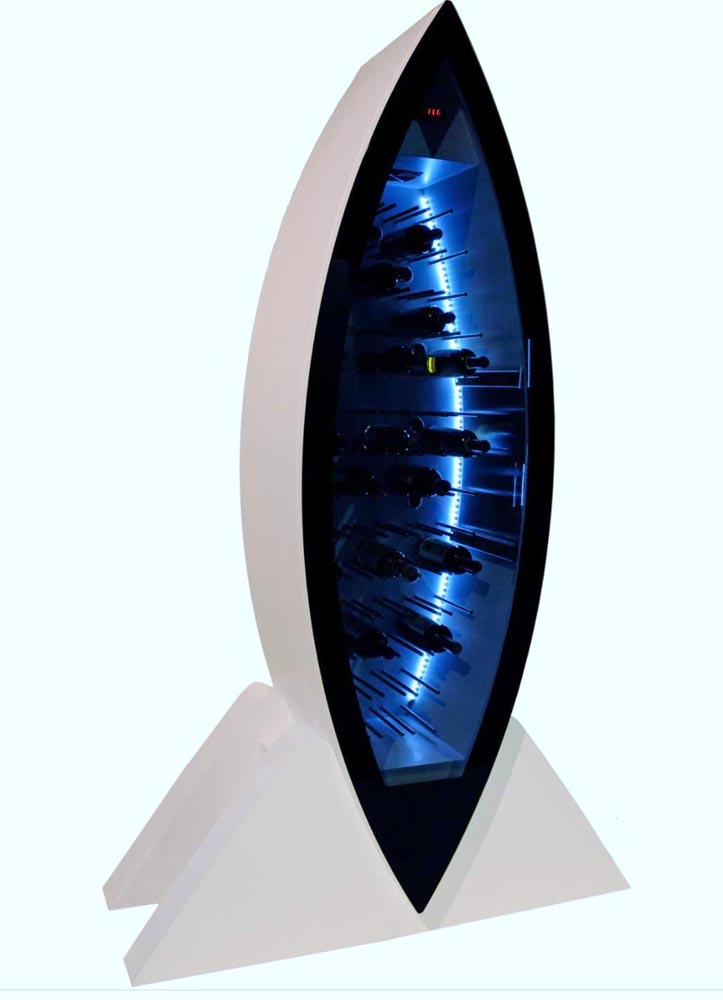 NEWS – If your home lacks room for a wine cellar but you want something a little nicer than the common wine fridge, look at the Sand & Birch Opale wine cellar.  This piece is as much of a modern-art sculpture as it is a wine fridge.  Sand & Birch tells us the Opale evokes "a precious black stone wedged and gem-setted in a white, smooth base that enhances the equilibrium and purity of its design, creating a contrast that emphasize the elegant break between the elliptical shape of its vertical body and the roundness of its foothold."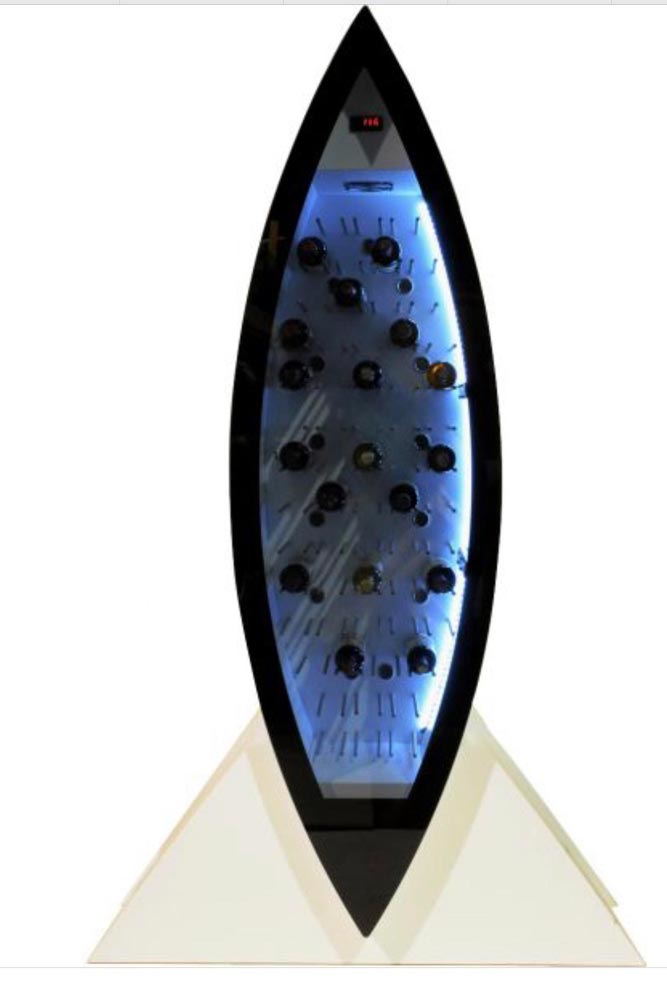 In more practical terms, the body of the Opale is made of metal and hard polyurethane with an insulating smoked glass door.  Its self-regulating controls maintains perfect conditions for red, white, and sparkling wines.  The automatic door opens with a remote control or by touch.  It stands about 83 inches high and 22 inches deep, with a base that's about 53″ wide.  Opale holds about 60 bottles of wine.  The interior is lighted with LEDs.
If you want this beautiful wine cellar, you need to be prepared for a price that's more expected for a sculpture.  The Sand & Birch Opale wine cellar is $35,000.00 at Saatchi Art.