We use affiliate links. If you buy something through the links on this page, we may earn a commission at no cost to you. Learn more.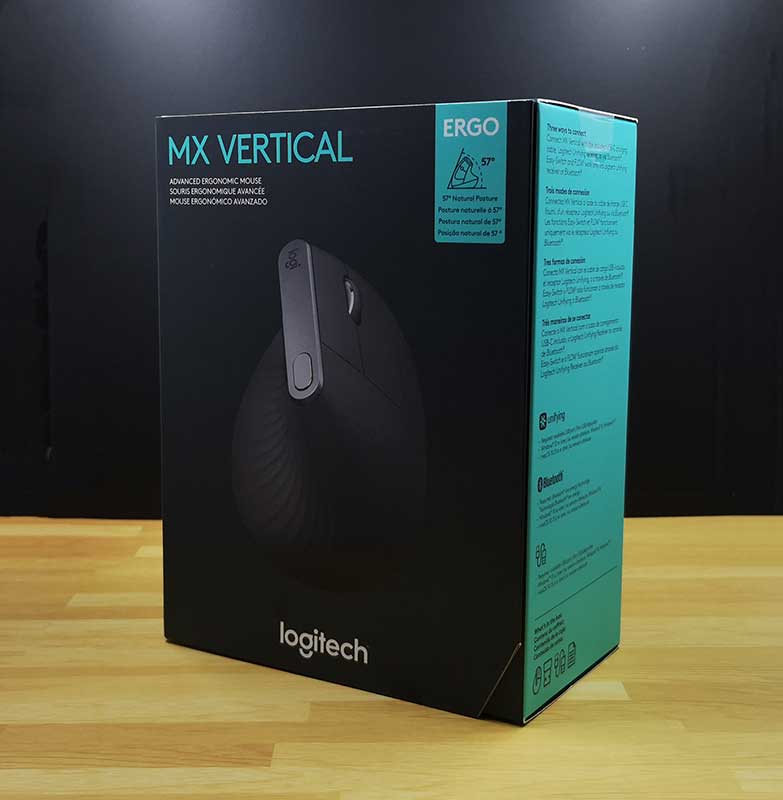 REVIEW – Do you have hand or wrist issues due to an RSI (repetitive stress injury) from using a mouse with your computer day in and day out? I've had some issues with my mousing hand for a year or so and have been trying a variety of ergonomic mice to see if one of them might help with those issues. The newest mouse that I'll be testing is Logitech's MX Vertical advanced ergonomic mouse.
What is it?
The MX Vertical is Logitech's latest mouse which has been designed to provide a more neutral grip to prevent forearm twisting which can lead to RSI.
What's in the box?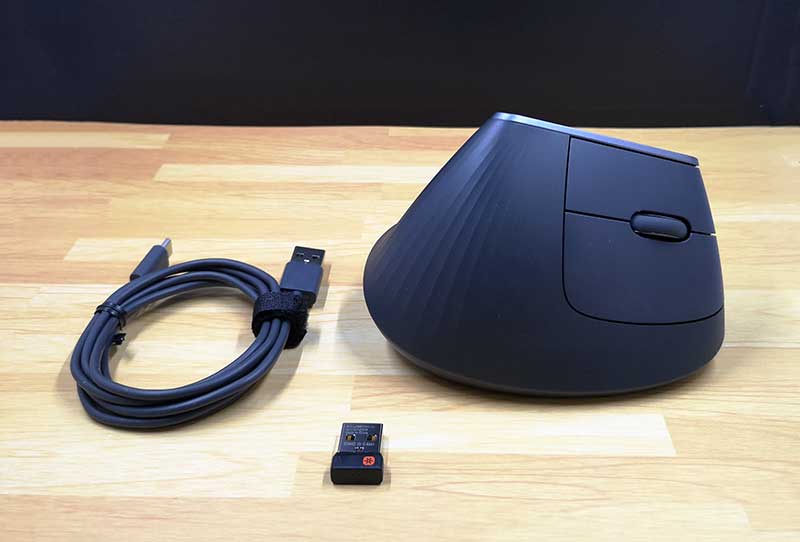 Logitech MX Vertical mouse
USB receiver
USB-C charging cable
Design and features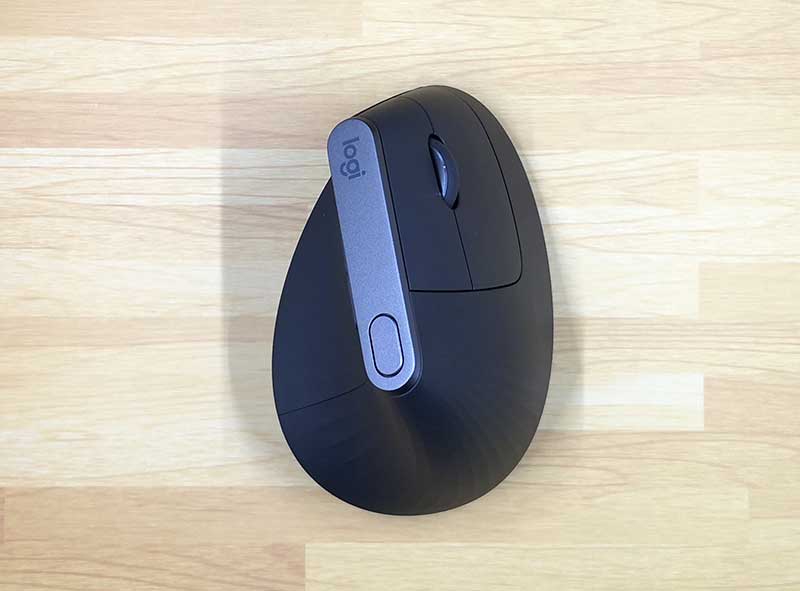 The MX Vertical mouse has a similar style to Logitech's other mice including the MX Master 2S which I've been using for the past year or so. The MX Vertical has a dark gray / slate colored soft touch covering that provides grip and comfort.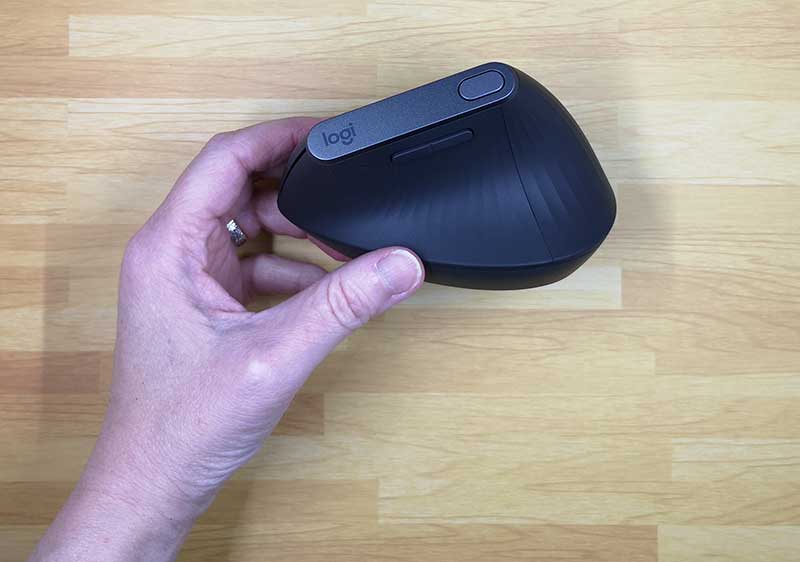 This is a 2 button mouse with a click scroll wheel, and 3 other programmable buttons. A large button on the top and rocker button above the thumb rest area.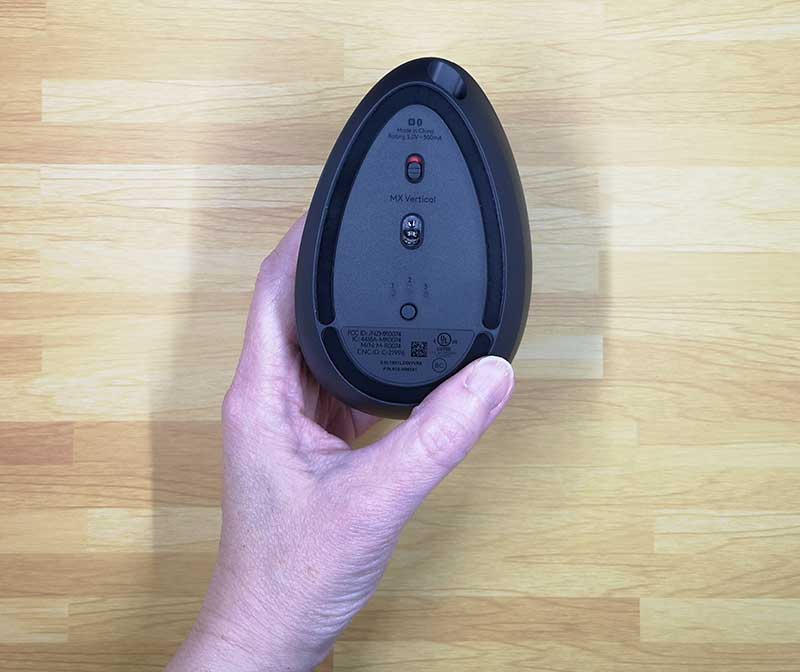 On the bottom of the mouse are the power switch and the channel switch that allows you to switch between up to 3 different devices that are paired with this mouse since the mouse can be connected to your computer, or tablet via Bluetooth or the included USB receiver. You can have the mouse connected to your laptop using the USB receiver and your phone or tablet using Bluetooth and easily switch between them with a press of the button on the bottom of the mouse.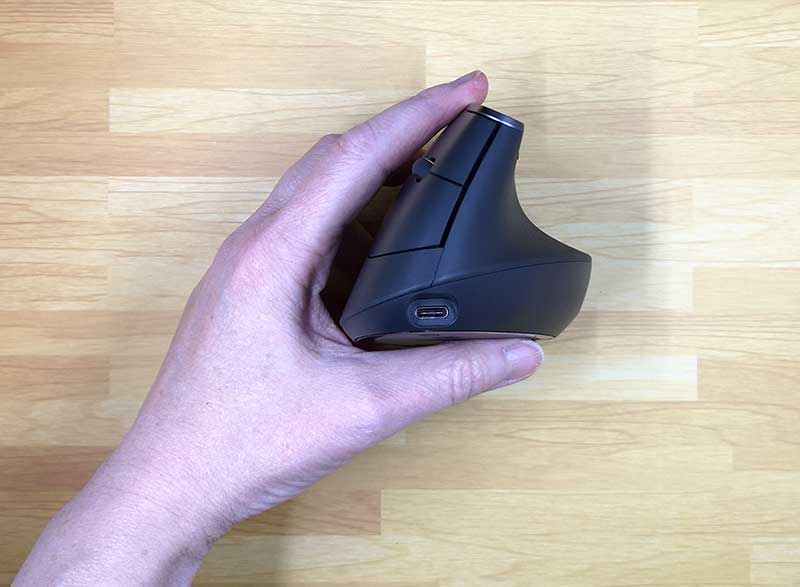 You can also connect the mouse to your computer using the included USB-C cable which plugs into the front of the mouse.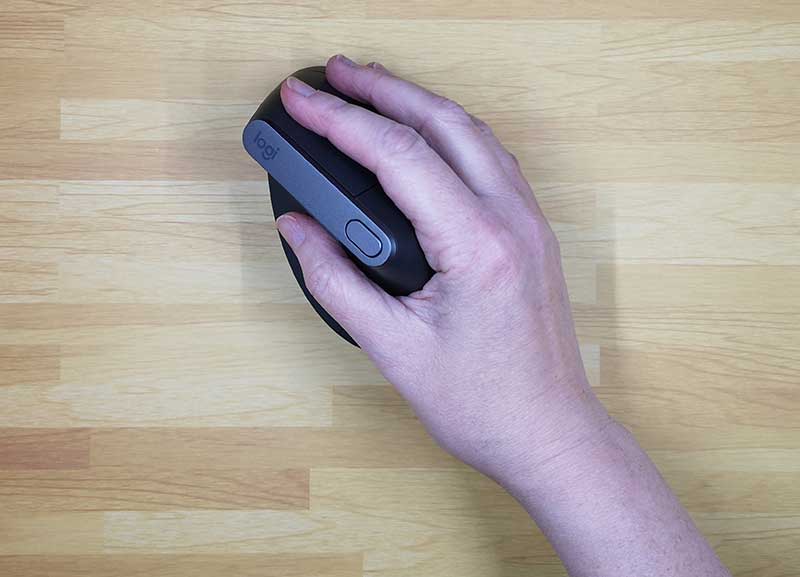 As mentioned, the MX Vertical is designed to provide a neutral grip so that you don't have to rotate your forearm counterclockwise to use it. It provides a 57-degree angle that is supposed to deliver the optimal ergonomic posture for your hand. There's a ledge for your thumb to rest and your index finger and middle fingers rest on the left and right buttons.
Let's mouse around!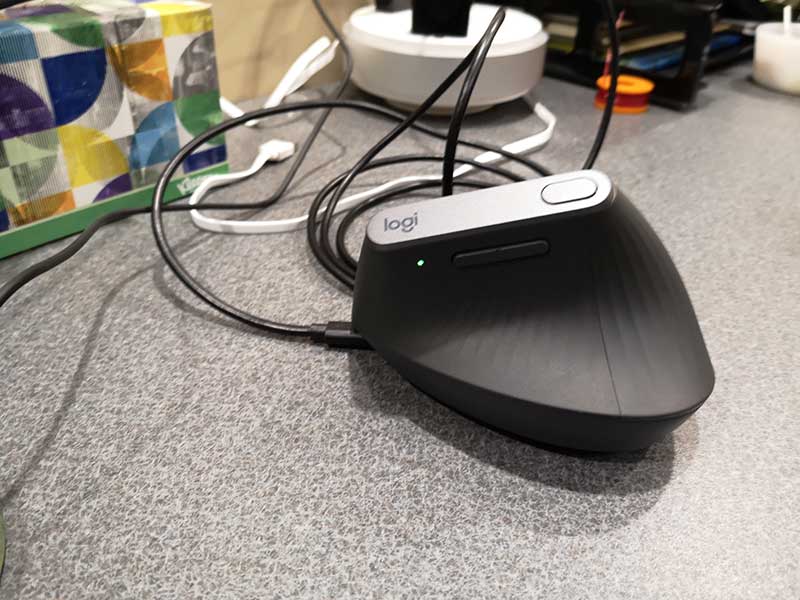 Like with any battery powered device, the first step before using it is to charge it up. To charge the Logitech MX Vertical mouse, you just connect the included (or any) USB-C cable to your computer or a USB power adapter. A small LED will light up to let you know that the mouse is charging. A full charge power the mouse for up to 4 months and if it does run out of juice, you can get 3hrs of use out of a quick 1-minute charge.
After charging is completed, you can start using the MX Vertical right away but connecting it to your computer using one of the three methods already described above. Out of the box, the left and right mouse buttons work as you would guess they would and the scroll wheel does what scroll wheels do… it scrolls. The scroll wheel can also be clicked to select things like most scroll wheels can do. By default, the top button can be used to switch between two pointer speeds and the rocker button scrolls left and right. However, if you don't like those settings, you can customize them using the Logitech Options app for PC or macOS.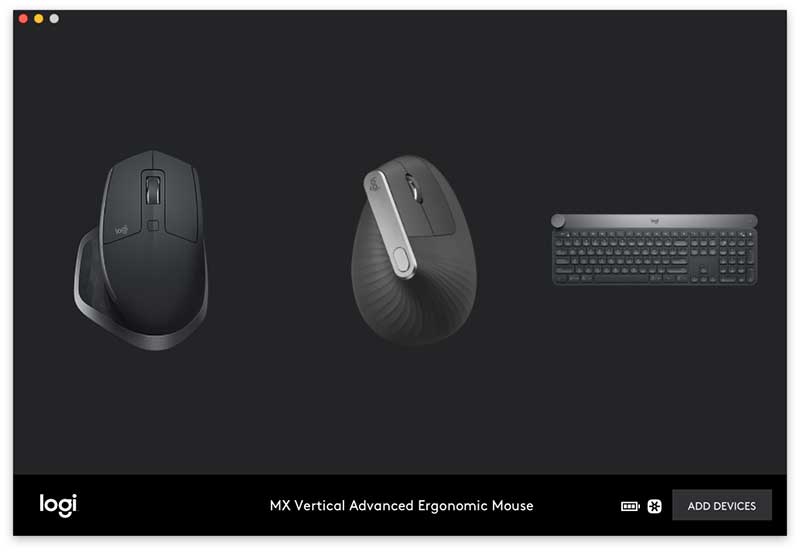 This app will detect all your Logitech connected devices and let you program and customize buttons and settings.
The options app will also let you setup Duolink which gives you the ability to control the computer using gestures with the mouse while holding a function key on the keyboard.
What I like
4-month battery life on a full charge
Smooth movement on desktop
Multiple device switchable
What needs to be improved
Scroll wheel feel
Needs to be heavier
Final thoughts
I'm a big fan of Logitech products and have been using their mice and keyboard for years. I use their Craft keyboard daily and the MX Master 2S mouse daily. I was excited to try the MX Vertical because I do have inflammation in my mousing thumb and thought it might help. But, after using the MX Vertical for the last couple of weeks, I've switched back to the MX Master 2S which feels better to me for a couple of reasons.
First of all, I don't like the feel of the MX Vertical's scroll wheel. It has a ratchet click feel (and sound) when you scroll it vs. the completely smooth scroll setting on the MX Master 2S mouse which I prefer.
I also found that it was harder to do select text and do finer cursor movement in apps like Photoshop when I use the MX Vertical vs. the MX Master 2S.
For me, I didn't find that the ergonomics provided enough benefit to make me want to switch from my current favorite mouse. All that said, there's nothing wrong with the Logitech MX Vertical. It's a nicely made wireless mouse that works just fine for most people and for most tasks. It's just not going to become my new favorite.
Price: $99.99
Where to buy: Amazon
Source: The sample for this review was provided by Logitech.