We use affiliate links. If you buy something through the links on this page, we may earn a commission at no cost to you. Learn more.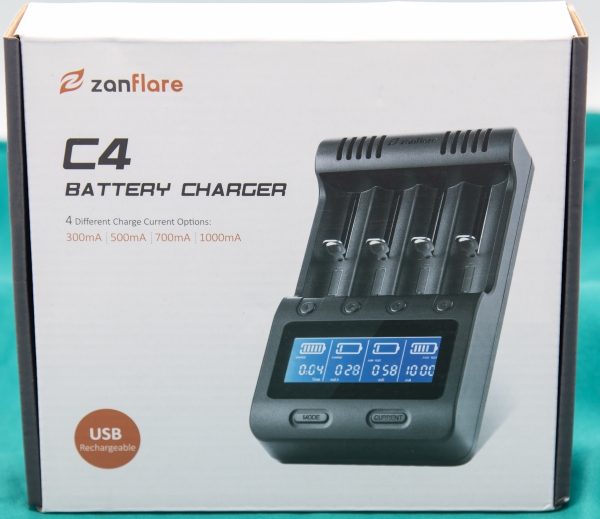 REVIEW – Whenever I am out of my home studio and shooting on location, I usually have at least a dozen or more batteries for my flashes, recorders, etc. Having a charger that is adaptable for the studio and for the car while on the road, is very convenient. The Zanflare C4 Battery Charger promises to provide just that along with some bells and whistles.
What is it?
The Zanflare is a universal battery charger that can charge Lithium Ion and NiMH – Nickel-Metal Hydride rechargeable batteries at various current ratings.
What's in the box

1 x Zanflare C4 Battery Charger
1 x AC Adapter
1 x 12V DC Car Adapter
1 x Instruction Booklet
Design and features
This battery charger has charging slots for 4 batteries simultaneously. It can charge rechargeable batteries Ni-MH, Ni-Cd, A, AA, AAA, SC, Li-ion, 18650, 26650, 26500, 22650, 18490, 17670, 17500, and 17355. It is almost twice the size of my existing battery charger as seen below.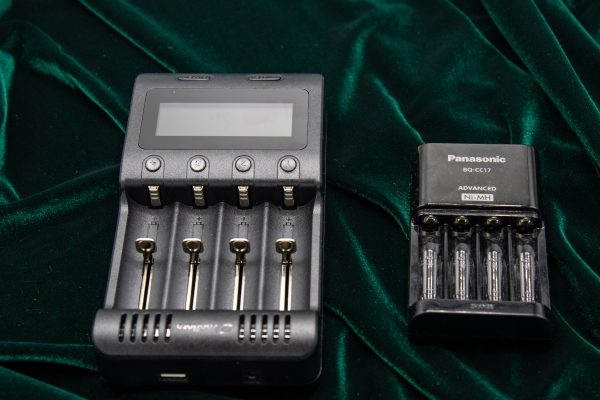 The LCD display provides information for each of the four charging slots. The information includes voltage (V), current (mA), time (h), capacity (mAh), internal resistance (mR), and you can cycle through the selections for each battery by pressing the relevant button.
The versatility of this battery charger includes four different charge current options to choose from (300mA / 500mA / 700mA / 1000mA), and each slot works independently. There are 3 modes for each slot: CHARGE, FAST TEST and NOR TEST.
At the back of the battery charger, there is a 5V / 2A USB output that allows this device to function as a USB power bank. (Note: TheUSB output capability is only functional when you disconnect the external power and insert a battery; this does not apply to Ni-MH batteries).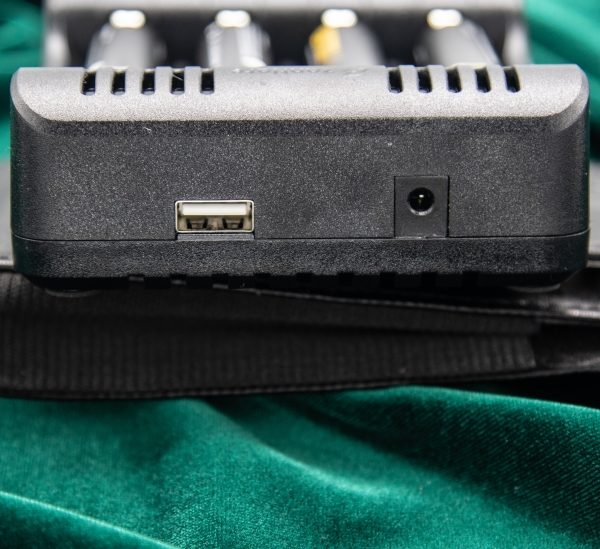 What I like
I like the build quality of this charger and I really like the flexibility of being able to select a separate current rating for each battery and to charge up to 4 different batteries at once.
What can be improved
The LCD display on the charger could have a better contrast between the backlight and the display information so that it is easier to see.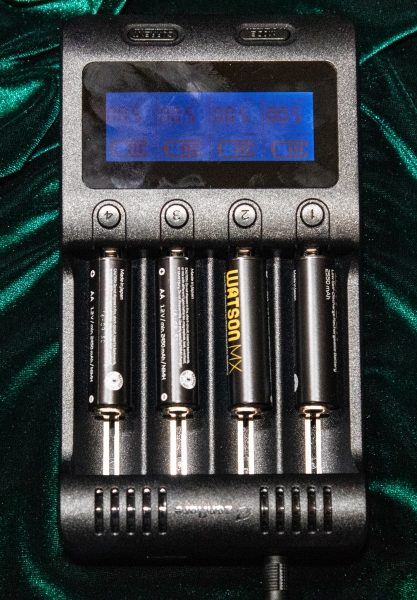 When shooting on location, there can be numerous challenges with ambient lighting. Being able to glance at the display and easily and clearly see all of the battery information would be a nice improvement.
Final thoughts
The Zanflare LCD Display Speedy Universal Battery Charger is a well built versatile charger that is a great asset for those of us that need to recharge various types of batteries both at home and while on the go. It is well built and quite sturdy. It has now earned a place in my gear bag for on-location shoots and at home during downtime when I just need to recharge all of my batteries. In my opinion, it is well worth the investment.
Price: $29.99
Where to buy: Amazon
Source: The sample for this review was provided by Zanflare.