We use affiliate links. If you buy something through the links on this page, we may earn a commission at no cost to you. Learn more.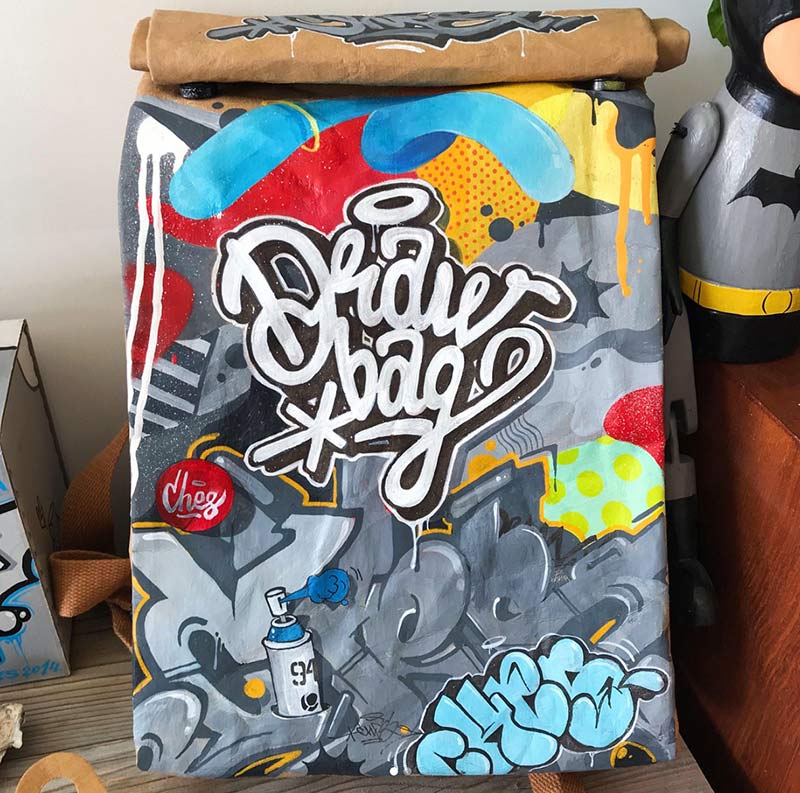 NEWS – Are you someone who likes to blend in with the crowd by carrying a boring black backpack, or do you like to show your style by choosing a backpack that will turn heads when you walk by? If you answered yes to the second question, you'll want to check out the DrawBag backpack.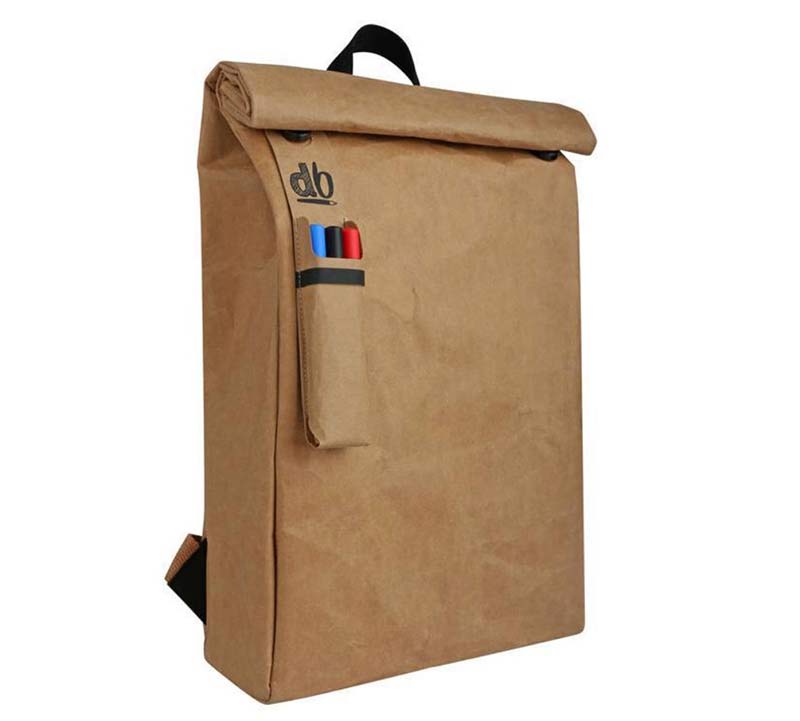 The DrawBag backpack is a 15.5 x 10.5 x 4.25 inch backpack that is made of leather, but not the leather that comes from cows. This material is called paper leather. What is paper leather you ask? It's kraft paper, which is strong and tear-proof. When I asked them if their backpack would fall apart if it gets wet in the rain, I was told:
No, it won't fall apart in the rain– You can actually run it through a washing machine without a problem (although I advise hand-washing because of the metal hardware which in a machine could bang up against the interior metal walls during the cycle). It's incredibly tear-resistant due to the process by which the paper is made, and has even been used for bags of concrete mix.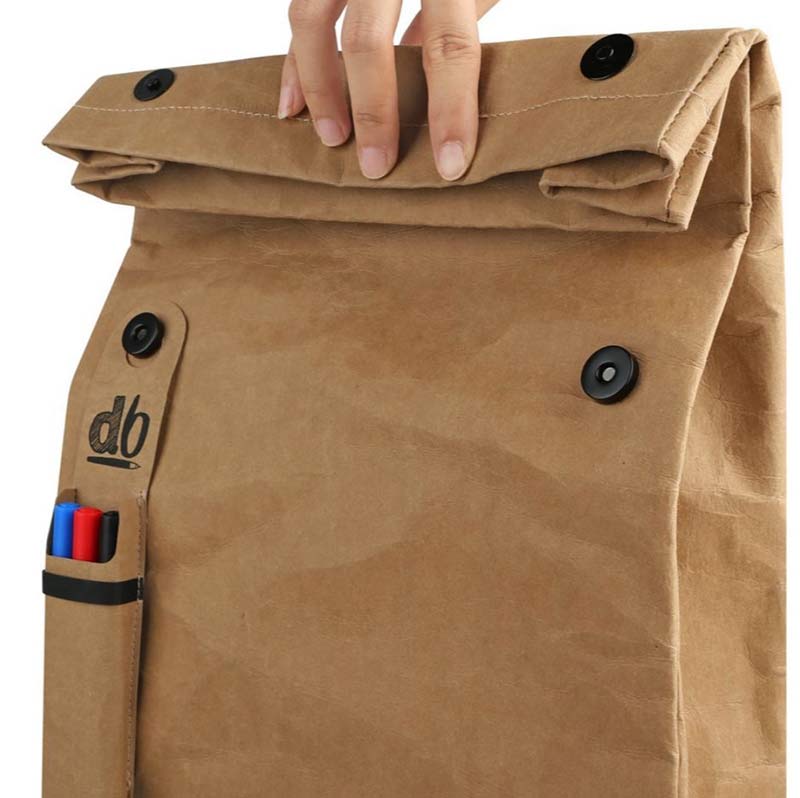 True to its name, you can draw your own designs on the DrawBag. It even comes with markers. The Classic DrawBag comes with 3 markers and the Signature DrawBag comes with one marker since it's designed to be signed instead of drawn on.
But won't the ink bleed and run if it gets wet? Apparently not:
The included pens are permanent markers and will last through rain and washing. Likewise, acrylic (or oil) paints will last. If you wanted to remove the artwork, you could use water-based inks or paints. Additionally, If you wanted to use water-based inks or paints and make them permanent, adding a coat of fixative or acrylic sealant (just as you would for protecting artwork on drawing paper, etc.) also works. So there's some versatility in how the bags can ultimately be fashioned by the owner or artist.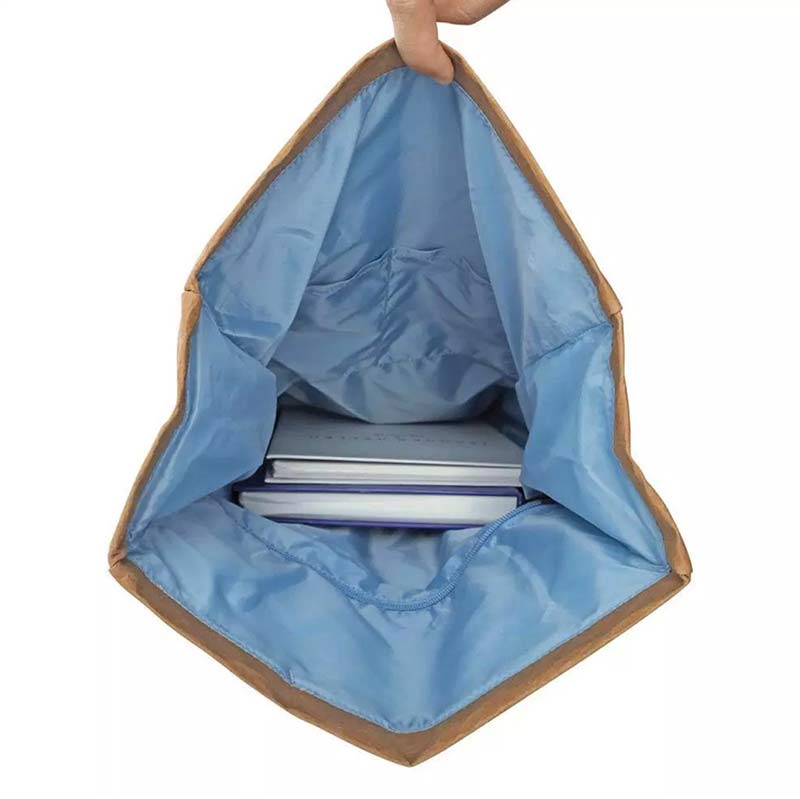 What about the interior of the backpack? It has a blue nylon interior with open pockets and one zippered pocket to help keep your gear organized. So what do you think? Will your next backpack be made of paper?
Never miss one of our posts again. Sent MON, WED, and FRI with the latest gadget reviews and news!
You can find more info or order a DrawBag for $50 at thedrawbag.com