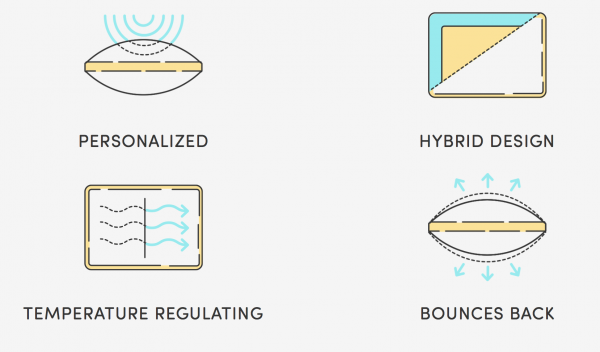 "A pillow built just for you" is what they said. I was perfectly happy with my "memory foam" pillow. In fact, I had been sleeping with pretty much the same design for nearly 20 years, and I had no complaints. I don't NEED a new pillow! But, what if I was wrong?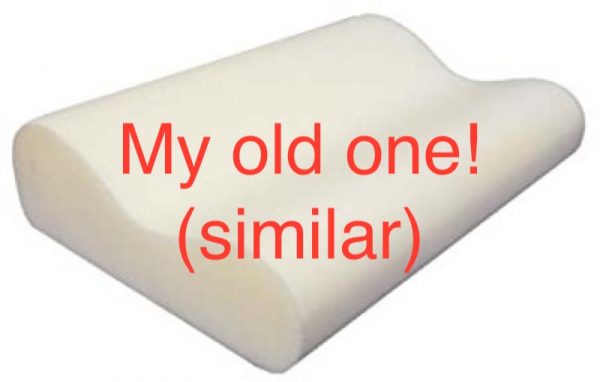 Yes, I've been using the asymmetrical "memory foam" thing you probably first saw in a Brookstone or Sharper Image store in the late 1990s. I was a tough sell. Why give something up if it's working just fine?
What is it?
The Pluto Pillow is a custom-built pillow based on your answers to an online questionnaire. There are over two dozen possible different combinations.
Design and features
I'm no textiles expert, but the Pluto Pillow is best described as a pillow within a pillow. The inner core is a more sturdy foam, and the outside is fill of different densities, depending on your survey. The outer cover is either smooth, or quilted (again, depending on your questionnaire answers).
Setup
First, you log in and fill out questions about your height, weight, your sleeping preferences (side? back?) and others.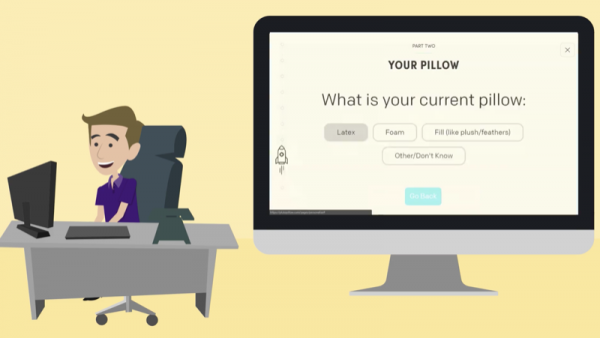 You also get a chance to weigh in on how much you like (or dislike) your current pillow.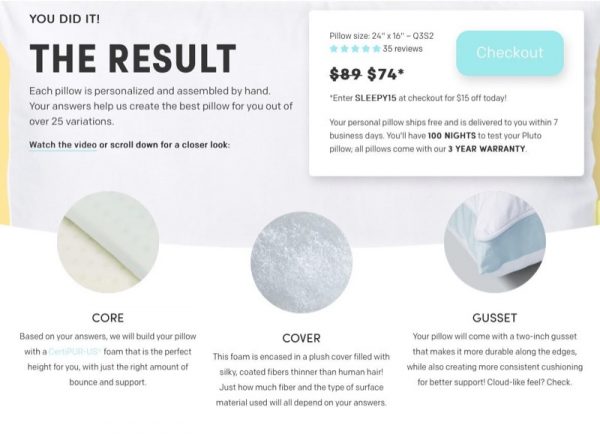 This is what I wound up with. Mine would consist of a particular foam core, soft fill, a quilted cover, and so on. Pillows ship out of Los Angeles, CA, so I got mine very, very fast (San Francisco). Most orders take 7 days.
What's in the box?
The big day arrived! My new pillow came in a pretty box.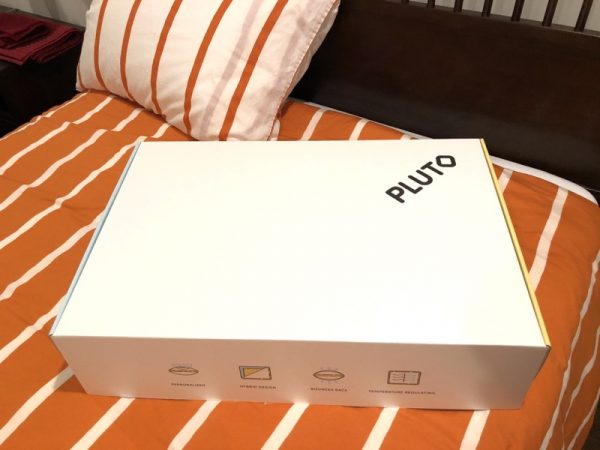 I opened it up and found… a piece of candy? Nice touch.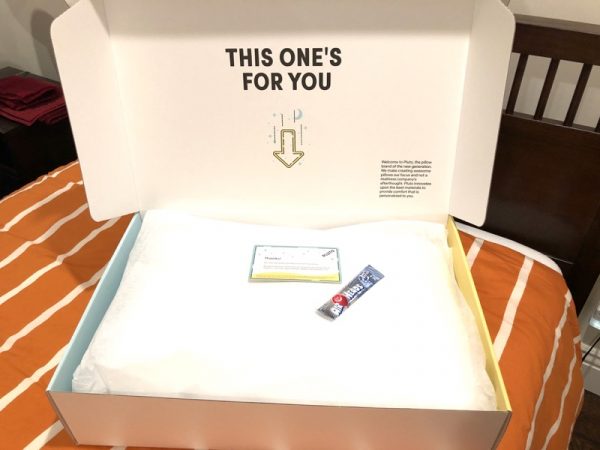 In this picture, you can really see the quilted cover. I believe mine came quilted because I prefer a cooling surface.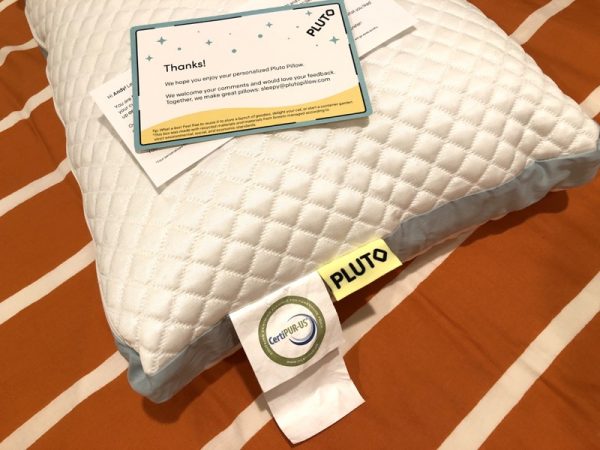 The side unzips to reveal the inner foam core, sandwiched between two layers of very, very soft fill (the way I wanted it).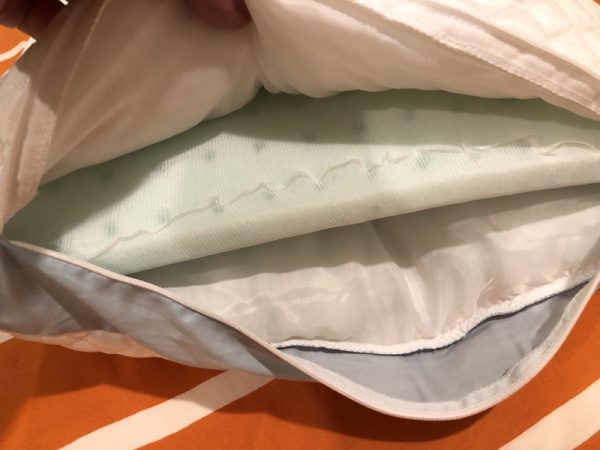 Here's a slip of paper with my pillow preferences:  I really wanted a plush, pillowy feel and I tend to sleep on my side.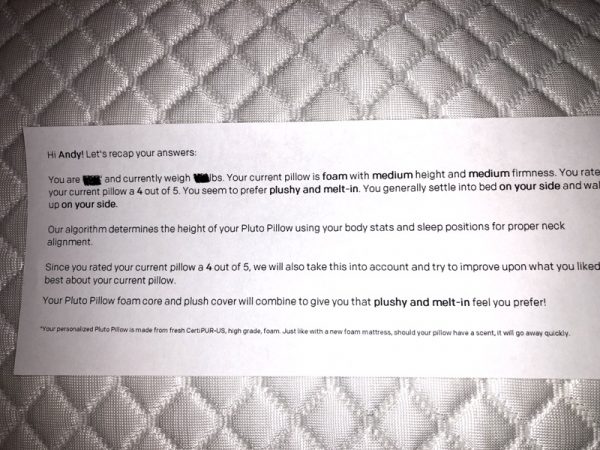 Performance
I was advised to give the Pluto Pillow at least two weeks before rendering final judgment, so that's what I did.
"This thing feels tall" I thought on the first night. My oddball memory foam pillow is fairly flat, so this was different. However, the Pluto Pillow was ridiculously soft. I'm talking, cotton candy, puffy white cloud soft. The promise of that "melty" sensation was totally true.
As the days went on, I found myself actually looking forward to going to bed to my new, poofy pal. It felt cool and cozy.
Two weeks went by very quickly. In fact, I had to add a note to my calendar ("Two Weeks") to remind me. I went to bed that night with the old memory foam pillow, and it felt like sleeping on a paving stone: Flat and hard.
This was odd. I was certain I was going to try this pillow I'd never heard as a novelty, and go back to the old guard as if nothing had happened.  "Why don't you just keep using the new one?" my wife said. "You seem to LIKE it." She was right, and that's just what I did.
What I like
A pillow built around your likes and needs. I was surprised how different this was compared to my old pillow, and even more surprised how much I would like it.
What needs to be improved
Only if it grew on trees.
Final thoughts
I was under the impression that the only way you'd like a pillow sight unseen is if you really hated your current one. Boy was I wrong.
Update 10/17/18
This is Julie. The folks at Pluto saw some of my recent pillow reviews and asked if I might want to try one of their pillows too even though Andy had just done a review. I said sure and they let me go through the same ordering process that Andy explains above. If you've read any of my pillow reviews so far, you'll know that I've been sleeping on the same pillow for the last 1000 years because I can't find a replacement that I like enough to switch. The Pluto Pillow arrived and it is the closest to perfect that I've found so far. Too bad that my bed buddy Jeanne grabbed it from me when I mentioned that I wished it was just a little bit softer. She absolutely loves it. So it gets a thumbs up from me and two thumbs up from her.
Price: $89 (base price, look for coupons)
Where to buy: Pluto Pillow
Source: The sample of this product was provided by Pluto Pillow.
Support The Gadgeteer: The Gadgeteer's main sources of revenue are advertising and affiliate links in articles like this one. That means we may receive a small commission on purchases at no cost to you.