We use affiliate links. If you buy something through the links on this page, we may earn a commission at no cost to you. Learn more.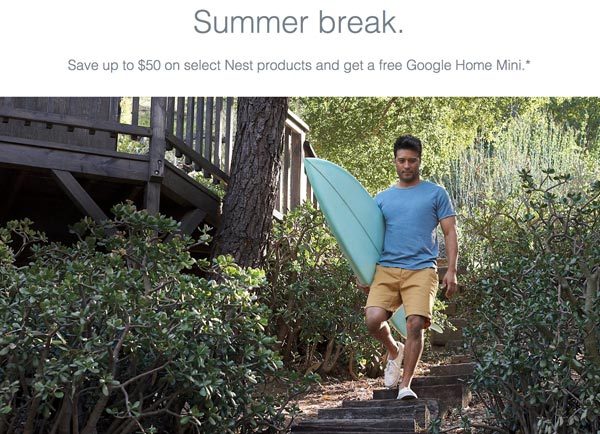 The Gadgeteer has told you about several home automation products from Nest, and we've reviewed some of them, too.  They do their jobs well to keep you and your home safe and comfortable.  The only way that Nest could make their products better is to offer them at and discount and offer you a free gift, too.
Right now, if you purchase a Nest Thermostat, you'll save $50 on the Learning Thermostat or $20 off the price of the Thermostat E.  You'll save $30 with the purchase of the Nest Hello video doorbell.  And you'll get a Google Home Mini with the purchase of each Nest Hello, Nest thermostat, and thermostat product bundle.  The discount and gift offer ends July 8, 2018 for the thermostats and July 17, 2018 for the Hello.  Head on over to Nest to learn more and shop to receive your discounts and Google Home Mini.