We use affiliate links. If you buy something through the links on this page, we may earn a commission at no cost to you. Learn more.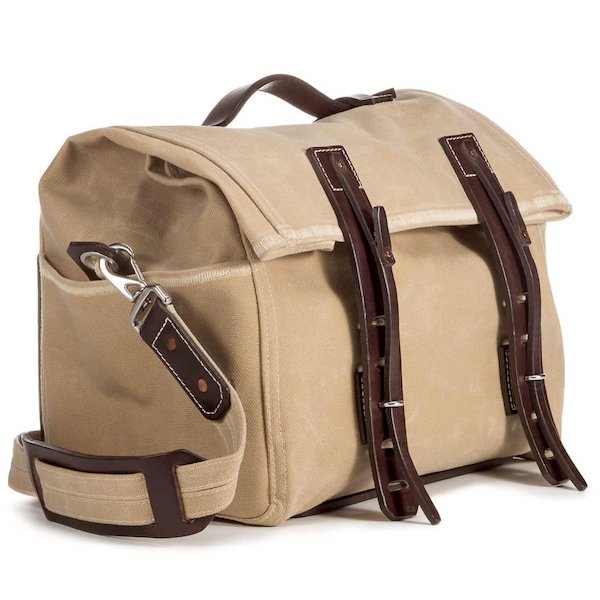 I've been a big fan of the Saddleback Leather waxed canvas bags; the Front Pocket Gear Bag was one of my favorite products in 2017. So I'm very excited to see that Saddleback is expanding the product line with a new color option. The new Sand Canvas color is gorgeous. While keeping with the natural & rugged flavor of the product designs, it adds just a *hint* of a dressed-up look that may be more appealing to city dwellers and office crawlers over the original moss green color. It also contrasts beautifully with the dark brown leathers used in the bag.
Ain't it pretty? I love my moss green bag, but I may need to add one of these to the collection as well (I'm eyeing up that Indiana Gear Bag). Check out the new waxed canvas bags from Saddleback Leather!