We use affiliate links. If you buy something through the links on this page, we may earn a commission at no cost to you. Learn more.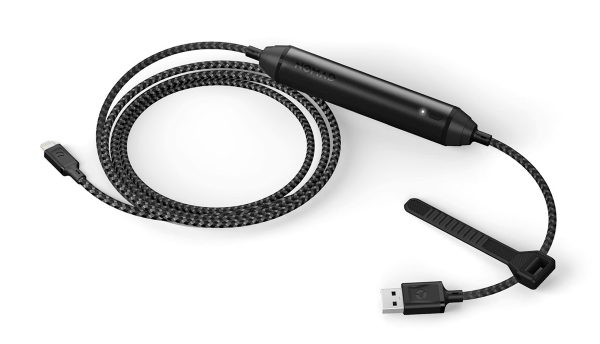 For those of us who walk around with our cell phones everyday and everywhere we go, if you are like me, you are always looking for the most convenient way to keep it charged, and still carry as least extra "stuff" as possible. Companies vying for our business have designed and produced many variations of such products to meet our demands.
One such company is Nomad. They have just recently released a new and improved version of their 2-in-1 battery cable. The cable is made of 20 AWG (American Wire Gauge) which they state will aid with fast charging, and it has 2X RF Shield for fast sync. It is nylon wrapped, with a MFI Certified Lightning Cable with a built-in high capacity 2800mAh portable battery, which will allow you to charge with just the cable while on the go, and it should withstand the usual daily abuse and more. The outermost shielding of the cable includes a 2X thick moisture barrier and braided ballistic nylon. They have also built in a liquid silicone rubber cable tie so that the cable can always be wrapped for storage in an organized way.
If you would like to purchase the Nomad 2-in-1 lightning battery cable, it is available in a 1.5-meter length on the Nomad website for $49.95.