We use affiliate links. If you buy something through the links on this page, we may earn a commission at no cost to you. Learn more.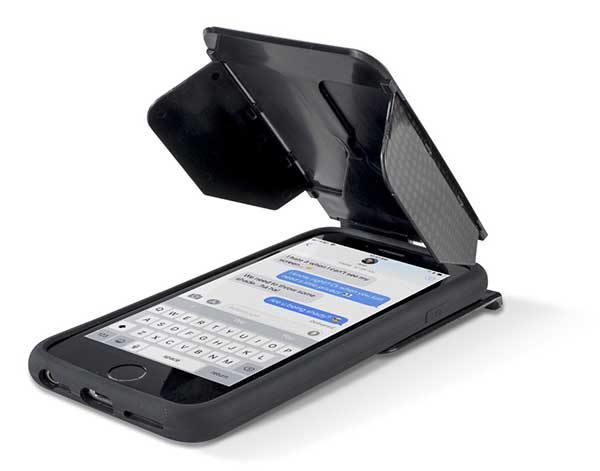 It's summer. You want to be outside in the fresh air and sunshine, but if you want to look something up on your phone, send a text, or read a book, it's pretty difficult to see the display when the sun is shining. Even with the phone's display setting at the max brightness level, the glare from the sun will make the phone's screen appear to be almost black. Is there a solution other than going back indoors? myCharge thinks their myFlipShade will do the trick.
myFlipShade is a shade for iPhone 6 and newer iPhones including the iPhone X. It attaches to the back of the phone with sticky tape and folds flat when it's not needed and opens up into a sun shade when you do. The plastic shade helps improve the visibility of your iPhone screen outdoors and provides a measure of privacy for people who like to look over your shoulder.
It's priced at $9.99 and you can find it on Amazon.