We use affiliate links. If you buy something through the links on this page, we may earn a commission at no cost to you. Learn more.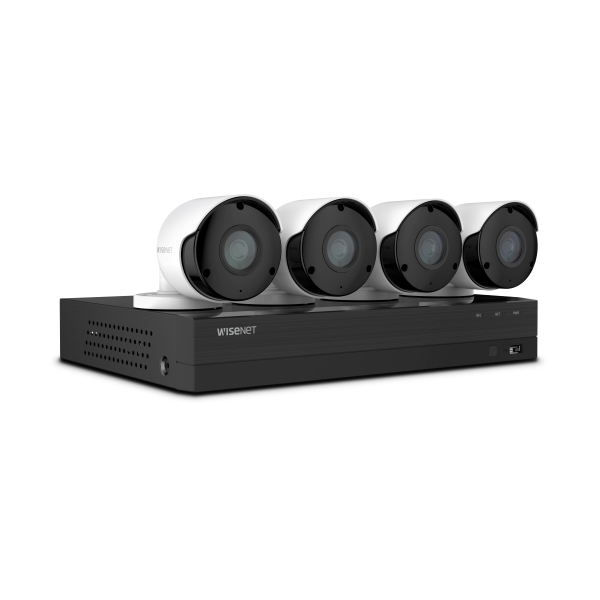 As a gadget nerd and a lover of photography and videography, I am always buying some new piece of gear or trading in and up to the next level of gear. Over the years I have accumulated so much gear and upgraded to so many expensive products, that security is now an integral part of the environment where my gear is stored. For maintaining my peace of mind, and for validating the accompanying insurance policy that covers any loss or theft of my equipment, I utilize security cameras and a Digital Video Recorder (DVR).
In early May 2018, Hanwha Techwin released a new HD All-in-One DVR Security System. The new system is available with either 4 cameras or 8 cameras, with a 10 camera version to be released soon. It is a 5 MP Super HD security system that boasts a resolution of at least 2 ½ times clearer than 1080P HD. According to Hanwha Techwin, "the cameras feature 1944p resolution, 104-degree Wide-Angle views, Motion Zone Selection and Event Detection, Privacy Zone and Digital Noise Reduction that results in clearer video images." The cameras are water resistant, and with an IP-66 rating, they can be used indoors or outdoors in just about any weather. In addition to recording to the DVR, the security system has the ability to upload footage to the subscription-based Wisenet Life Cloud for storage, and there is an app that allows real-time viewing.
You can purchase any of the Hanwha Techwin HD All-in-One DVR Security Systems from the WisenetLife website, the SamsClub website, or from Sam's Club Stores. The 4 Camera; 8-Channel system costs $299.99, and the 8 Camera; 8-Channel system sells for $449.99.