We use affiliate links. If you buy something through the links on this page, we may earn a commission at no cost to you. Learn more.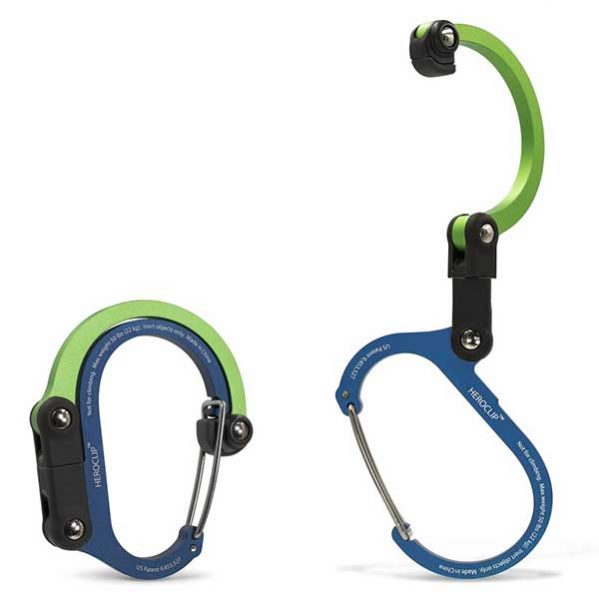 Heroclip is a collapsible S-shaped carabiner that holds your stuff together for easy carrying.  Open it up into the S-shape, and you can use it as a hanger.  It's not for climbing, but it is a perfect assistant for outdoor activities or for traveling.  It's made of high-quality aircraft-grade 7000 series aluminum; the Dual Pivot and Swivel System is made of a nylon composite with metal reinforcements.  Its open hook has a rubber tip which allows Heroclip to grip on nearly any surface.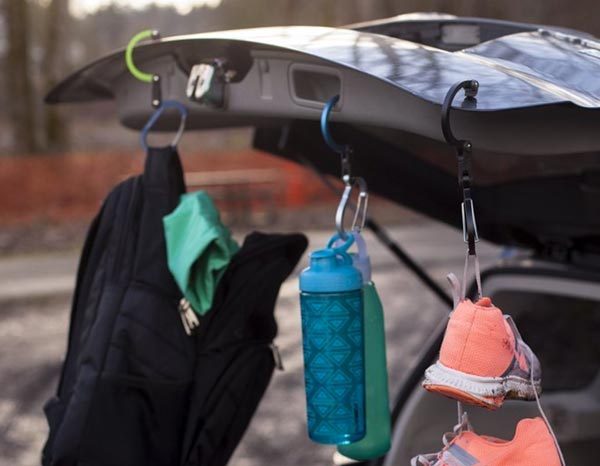 With Heroclip, you can attach things to your gear bag to keep your hands free.  When you take a break in your travels or reach your destination, open up the clip and use it to hang your bag or your gear from a tree limb, doorknob, or a table top.
The clip measures 3 x 3.5 x 0.5 inches.  It is available in a variety of colors for $19.95 each at Amazon.