We use affiliate links. If you buy something through the links on this page, we may earn a commission at no cost to you. Learn more.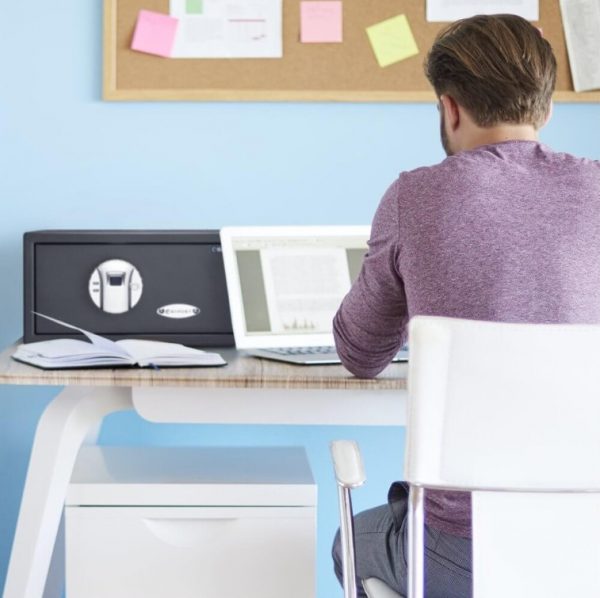 Remember the touch pads and retinal scanners featured in James Bond films and other thrilling movies? Now you can purchase a gadget that fits into your favorite on-screen storylines.
The Barska AX11224 Biometric Home Safe doesn't require keys you might misplace, nor does it use lock combinations.
Instead, this product stores up to 30 fingerprints in a central database. If it doesn't recognize a person's prints, the safe stays closed. Fingerprint scans happen in only two and a half seconds, letting you get your goods without delay.
Options that prevent lockouts
Perhaps you're somewhat hesitant about using high-tech safes and worry malfunctions could prevent accessing the contents. Fortunately, this safe runs on AA batteries. The low-power operation makes a set of batteries last for a year, or 10,000 scans.
If the batteries run out, you can still use the keys that come with the safe. Insert them into the hidden keyhole and get inside. Barska sells battery backup packs, too. Prefer not using keys in any case? Purchase at least one of the spare power sources when buying the safe.
Keep a variety of items inside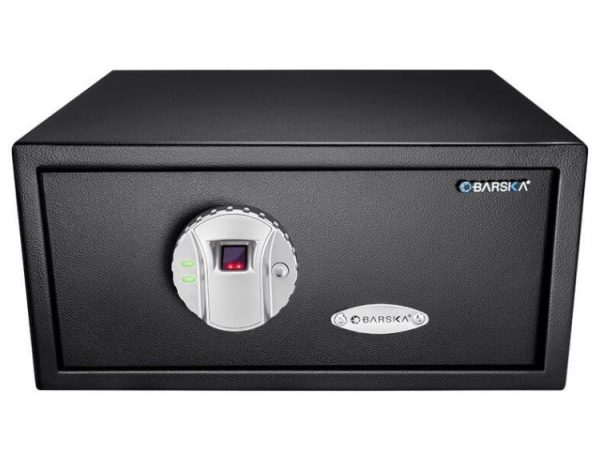 Maybe you've never felt the need to own a safe. If you think carefully, though, it's easy to come up with relevant things to stash inside. Guns, important documents and collectible coins or other items are common possessions most people would put inside.
A door-open alarm on this model gives an audible cue that might warrant investigation. Among the other benefits of the safe is the fact you can put it into a silent mode to avoid disturbing others.
What are the potential downsides?
It's a good idea to learn about the pros and cons of this safe before purchasing it. By reading a detailed review of the product, you'll realize things you might not otherwise know before using the safe once it arrives at your home.
For example, the safe's door doesn't open 180 degrees, which could make it difficult to get some items out.
Also, people weighed in on the product's Amazon page to say that the safe sometimes opens in response to fingerprints not registered in the safe's system or with the imprint of someone's knuckles. That could be dangerous, especially if a child gets inside.
On the other end of the spectrum, individuals say when they have difficulty getting the safe to function properly, Barska's customer service representatives are not sufficiently responsive.
Keep in mind, this is not a fireproof safe. If that's a problem, buy one at a higher price point that does protect from flames.
Should you buy one?
Made from solid steel and featuring pry-proof deadbolts, this is a sturdy safe. Stay aware of the potential shortcomings when deciding what to store in it and whether to purchase one, though. If you are interested, they are currently priced at $175.91 on Amazon.
Images via Barska