We use affiliate links. If you buy something through the links on this page, we may earn a commission at no cost to you. Learn more.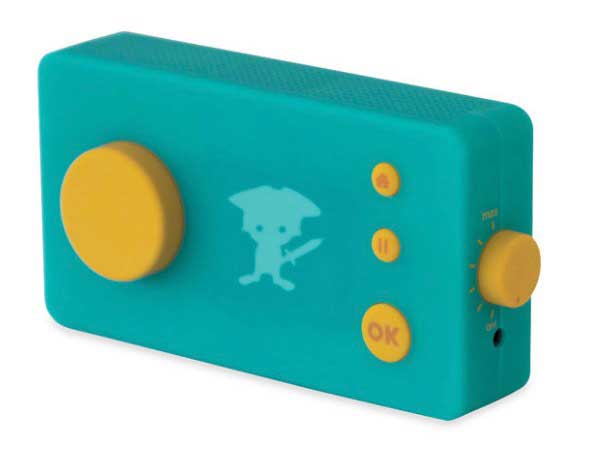 Kids love story time and grownups will love it too when they use the My Fabulous Storyteller from Lunii. The My Fabulous Storyteller looks like a cute radio for kids, but it's really a story making machine that allows the child or the adult to create a story by choosing the main character/hero, the location of the story, a second character, and an object. By using the large knob on the front of the device, the child can choose between different options shown as icons on the front of the device, while a female voice guides them through the process.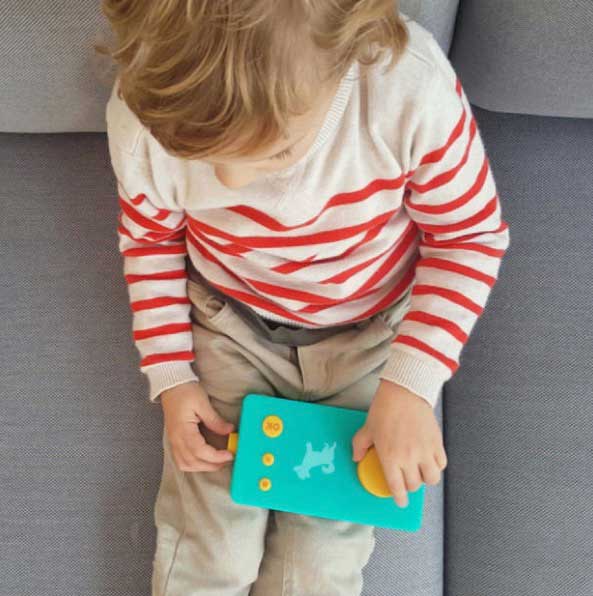 When all the options for the story are chosen, a story suitable for 3-8yr olds will be read aloud through the built-in speaker or through headphones connected to the built-in headphone jack. The short stories are performed by a male or female actor along with sound effects and are surprisingly enjoyable to listen to.
The device itself is kid friendly with a soft rubbery covering and large child-sized buttons and knobs. This device doesn't use WiFi, or Bluetooth, but has a rechargeable battery.
The Lunii comes with 48 different stories pre-loaded and more stories can be added to the device's built-in 4G of storage which allows for up to 160 stories by installing an app on your Windows, macOS, or Linux machine. The app will let you purchase stories from the Lunii digital library and then transfer them to the My Fabulous Storyteller. There currently isn't any info on the pricing for additional stories.
You can read more about the Lunii My Fabulous Storyteller device by visiting lunii.fr or you can buy one for $69 from the MoMA Design store.