We use affiliate links. If you buy something through the links on this page, we may earn a commission at no cost to you. Learn more.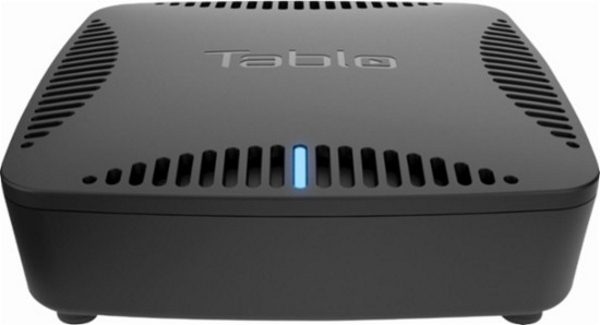 A few days ago, I wrote a couple of news stories and a review of the Mohu Blade Over-the-Air HD antenna, which is used by folks like me when regular cable service fails, or by some folks who decide to cut the cable cord completely. My experience with the channels I received was quite good, and there can be a great cost savings if you choose to cut the cord to cable. While I do sometimes contemplate what it would be like without a cable TV service, I am deterred by the loss of simple functions like my DVR capabilities.
Today, while browsing the internet, I saw an advertisement for the Tablo – DUAL LITE OTA DVR with WiFi. This DVR takes the coaxial input from your OTA HD antenna, and streams the content via your home network to your streaming boxes and devices, such as Roku, Apple TV, Amazon Fire TV, IOS and Android Smartphones and tablets, PC or MAC, and more, utilizing the Tablo app. It has 2 built-in Over-the-Air ATSC Tuners, and has both wireless and wired network capability. Add a USB hard drive of your choice, and a storage capability that is incredible, since it supports up to an 8TB hard drive. Tablo also offers an optional TV guide subscription service that organizes the content, and provides cover art. The subscription also offers a cloud DVR service if you choose not to use a USB hard drive.
If the Tablo – DUAL LITE OTA DVR with WiFi sounds interesting to you, head over to BestBuy and purchase one starting at $139.99. You can also purchase the version with 64GB of storage built-in from Amazon for $179.99.