We use affiliate links. If you buy something through the links on this page, we may earn a commission at no cost to you. Learn more.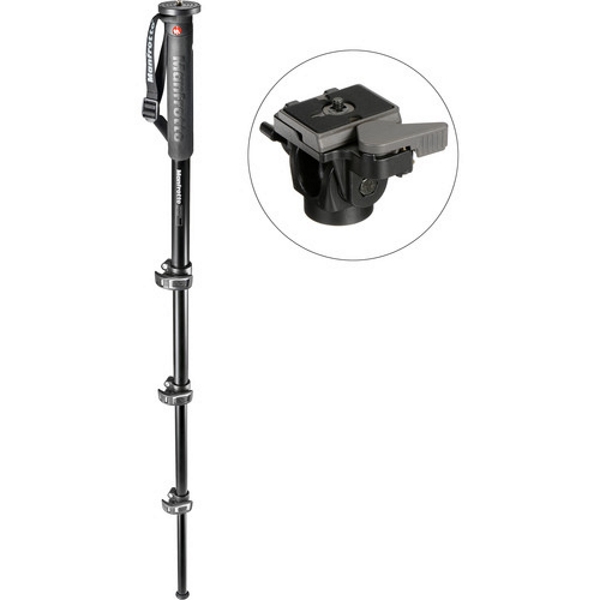 Filmmakers, videographers and photographers alike always hope to have the right equipment on hand, when an opportunity for a once in a lifetime shot comes along. There are times when we either go to the most difficult terrain, or the tightest places to get our shot. On many occasions, I have found that a monopod can be the ideal gear that is versatile enough to be used in tight and difficult spaces, as well as for normal everyday use. I have decided to write a few news stories that highlight some of the critical gear that we use.
The XPRO Over 4-Section Aluminum Monopod with 234RC Tilt Head is a lightweight, sturdy camera monopod and tilting head combination. This combination is designed to work with DSLR cameras, mirrorless cameras and compact video cameras. The monopod is made up of 4 sections and is all aluminum which keeps the weight down. The sections utilize "Manfrotto's patented Power-Lock flip locks which snap open and closed to ensure fast operation". The combination of the monopod and the tilting head weighs in at 2.2 pounds, folds to 24.8 inches, and extends to 73.2 inches. It can support up to 4.4 pounds.
If you would like to purchase the XPRO Over 4-Section Aluminum Monopod with 234RC Tilt Head, you can pick one up at B&H Photo Video for $114.95.