We use affiliate links. If you buy something through the links on this page, we may earn a commission at no cost to you. Learn more.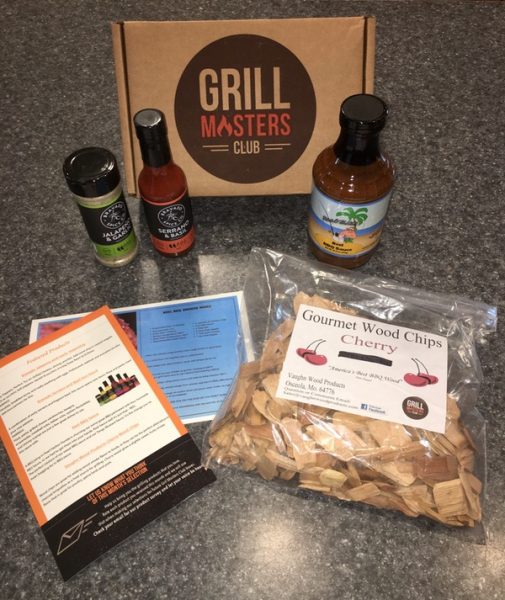 It's time to step up our grilling game, people. This week we're checking out the Grill Masters Club, a subscription service that delivers a new collection of grilling products to your doorstep each month. Let's fire up the grill and see what we get!
What is it?
It's a subscription service that delivers a new grilling products to your doorstep every month. You also get access to their newsletter and members-only Facebook group for recipes, tips, videos, product discounts, and monthly giveaways.
What's in the box?
4-5 new & different products come in the box each month. These products can include barbecue sauces, hot sauces, rubs, seasonings, wood chips, or grilling accessories. You also get a reference card with tips on using your new treasures and a brand new recipe each month. Here's a picture of the first two sample boxes I received for reference: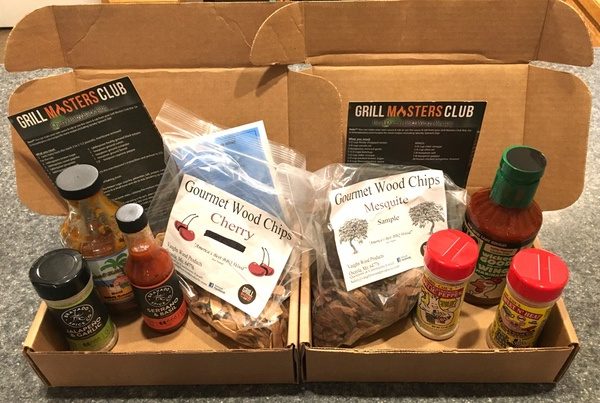 Design and features
The Grill Masters Club team curates every month's package for your grilling adventures. Everything is sourced, tested, packed, and shipped from their home base in Jacksonville, Florida. Each box is built on a theme like "The Twisted Texan" or "Exotic Fruit and Spice." All of the products come from small batch manufacturers, giving you a chance to play with new items that may not normally be available in your area. 
I've received two sample deliveries so far, and I'm impressed with what I'm seeing. Each item is a full-sized product good for multiple uses. The variety of sauces, seasonings, and rubs gives you all kinds of options to experiment with on your meats, vegetables, and side dishes. Here are some sample pics from my first box: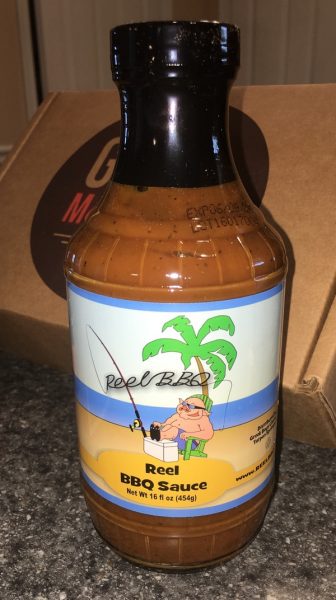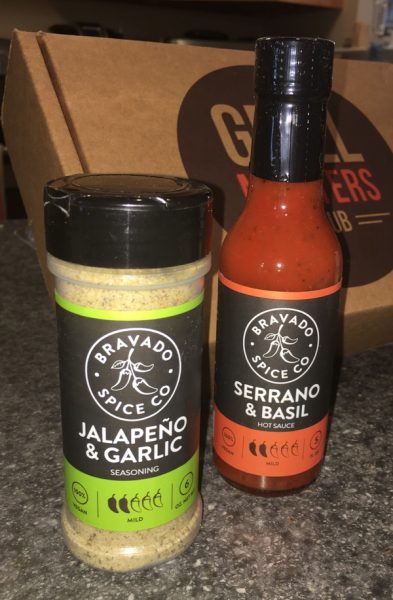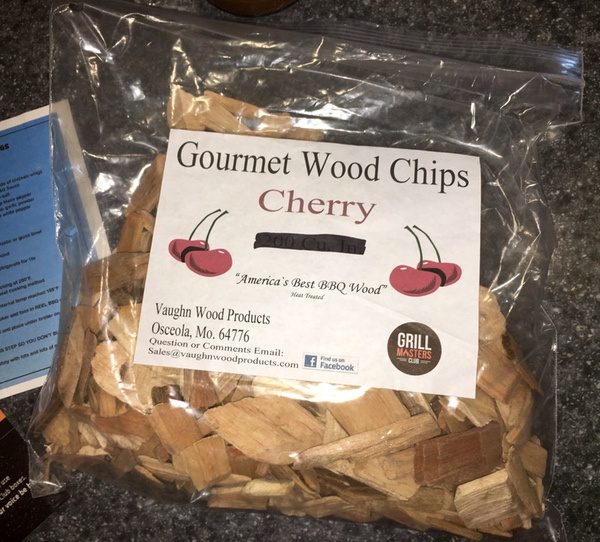 A reference card for all the products is also included that provides some background information on the manufacturers and tips on how to use the item in your cooking. You also get a recipe card that goes along with the theme of the month.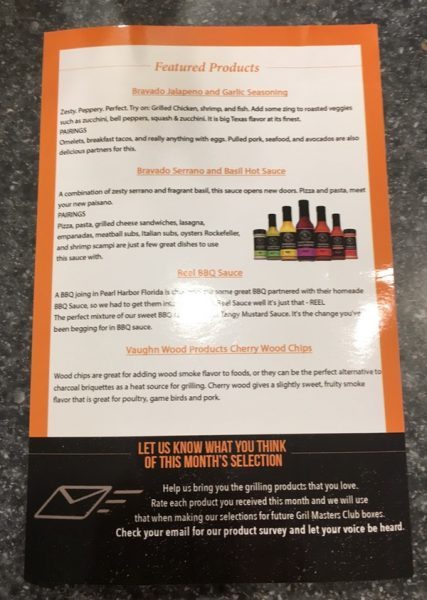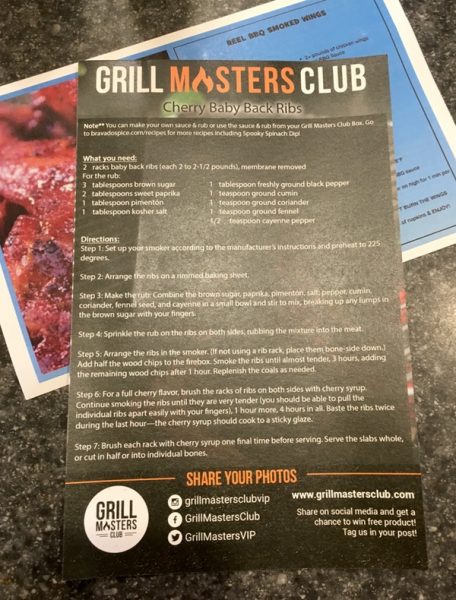 The Grill Masters Club also supports your membership with an e-mail newsletter and a members-only Facebook group that provides ongoing articles and videos to develop your skills. The content covers the whole spectrum of grilling topics from recipes to tips and techniques. You also get access to members-only exclusive giveaways and product discounts. The content is excellent and updated several times a week, so they are clearly investing the time to make sure that this service adds value to your experience.
It's a grilling article, so I have to show off some home cookin'! I paired off the mustard-based barbecue sauce in my first batch with some hand-cut boneless pork chops, and used the jalepeno garlic seasoning to spice up a batch of roasted broccoli. Both met with high praise from my grateful family: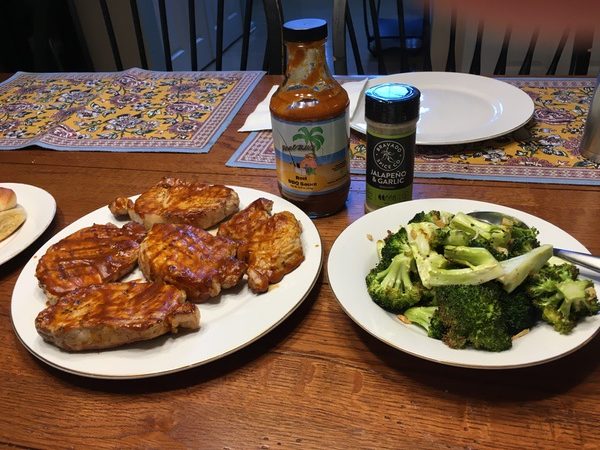 I'll continue to post updates on my experiences with the Grill Masters Club throughout the summer. I'm not gonna lie: I really like what I am seeing so far!
What I like
Quality products with bold, interesting flavors

Product variety gives you lots of options and new flavors to play with each month
Opportunity to experience new products from small batch makers you may not have access to in your area
Excellent online community with robust content
What needs to be improved
None to report at this time!
Final thoughts
Whether you're a grilling newbie or a seasoned pitmaster, the Grill Masters Club is a great option for trying out new flavors, refining your skills, and adding some variety to your menus. In my opinion, the product quality and their dedication to online content make this a worthwhile investment. Your friends and family may thank you.
Price: $32.95/month for a one-time sample, $29.95/month for a 3 or 6-month subscription, or $27.95 a month for a full year subscription to the service.
Where to buy: Visit the Grill Masters Club site for more information.
Source: The sample of this product was provided by Grill Masters Club.