We use affiliate links. If you buy something through the links on this page, we may earn a commission at no cost to you. Learn more.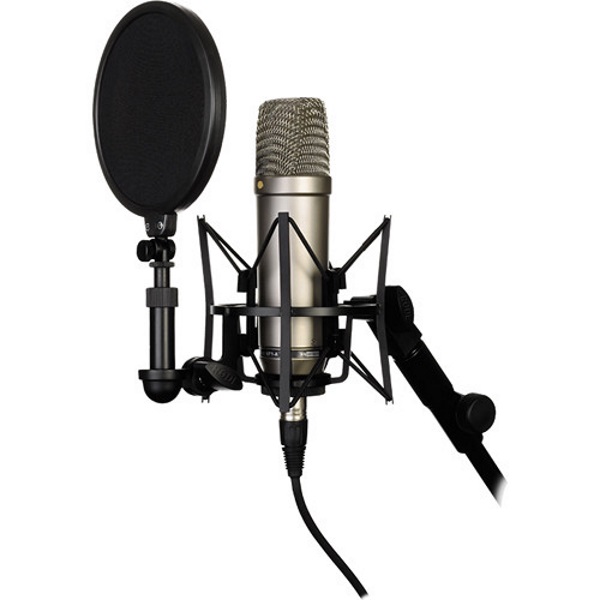 Although I am very much into photography, I am also a videographer, and I spend just as much time and effort seeking out good audio and video equipment. I have had more than one opportunity to film musicians performing in-studio, and good microphones are a critical part of a shoot if it is going to be successful. Apart from the instrument microphones, the vocal microphones for the singers are critical and should be chosen with the desired sound in mind.
I am a fan of several microphones from a few different manufacturers, and on my last in-studio musician shoot I used 2 different microphones, one for the musician and a different one for the bass player who was also performing the role of interviewer. For the bass player, I chose the Rode NT1-A Large Diaphragm Condenser Microphone. This Rode mic has a Cardioid Polar Pattern and a 1-inch diaphragm, along with a transformer-less output stage. It is an amazing sounding microphone, and for that particular shoot, it nicely complemented the Shure Super 55 that the singer was using. The only major difference was that the sensitivity between the two microphones is quite different, so I had to make adjustments for perfect matching.
You can purchase the Rode NT1-A at B&H Photo Video or Amazon for $229.