We use affiliate links. If you buy something through the links on this page, we may earn a commission at no cost to you. Learn more.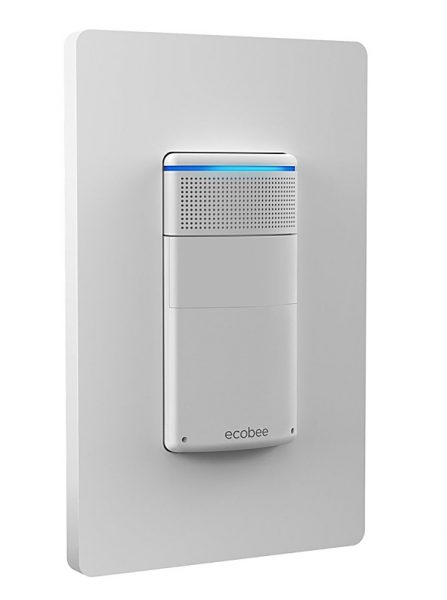 The ecobee Switch + is the smarter light switch with built-in Amazon Alexa. Unlike other smart switches that just work with Alexa, the ecobee Switch + has the voice assistant built right in. Use the built-in mic to ask Alexa for lights, news, music, and more. Or control other voice-enabled devices in your home.
Depending on Alexa's state the built-in light bar will flash different colors.
What else can Switch + do?
With Switch +, you're in total control of your lighting. Rely on motion and daylight sensors, or ask Alexa. You can even use the ecobee app.
If you're old-school, a button allows you to turn it on and off manually. But who does that anymore?
The "smart-off" setting senses when a room is empty and automatically turns the lights off. There's even a nightlight to keep you from fumbling around in the dark.
Any outdoor light will be upgraded to automatically turn on at sunset and turn off at a time of your choosing with Switch +.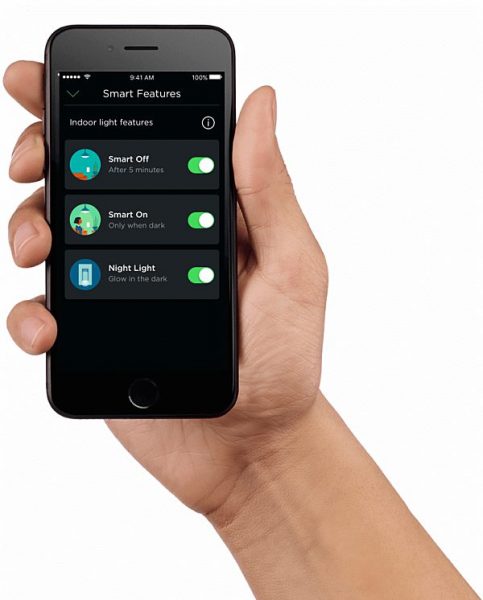 Switch + plays well with all the platforms you already know and love, such as Apple Home Kit, Google Assistant, SmartThings, and IFTTT.
Simple do it yourself installation takes about 45 minutes. And step-by-step videos and illustrations in the ecobee app make it easy.
Coming soon
When you're away on vacation you can randomize your lights to turn on or off at different times of the day. So your lights say someones home even when you're thousands of miles away. Kind of like auto-pilot for your lights.
And you'll soon be able to control your ecobee thermostats with the Switch +. Built-in sensors will help you to manage hot or cold spots in your home.
A firmware update coming this summer will add both of these new features.
The ecobee Switch + comes with a wall plate, mounting screws, wire nuts, and install guide. Available on March, 26th it will sell for $99.99. You can pre-order yours now on Amazon.