We use affiliate links. If you buy something through the links on this page, we may earn a commission at no cost to you. Learn more.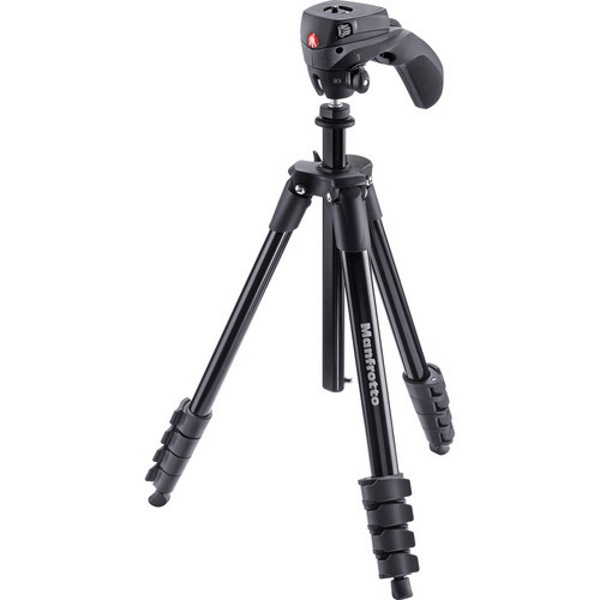 Every photographer and filmmaker that I know owns several tripods of various sizes and capacities to accommodate as many of the shooting scenarios that we eventually experience. We also spend quite a bit of money on tripods, from smaller amounts on travel tripods or tripods for light work, all the way to thousands for our major production tripods. Sometimes it is very hard to find the perfect travel tripod, because of the difference in weight and size of the combination of cameras we can have with us at any time. In my case, I also may use a tripod to set up an audio recorder or a flash in its own remote area.
One of the tripods that I purchased and use quite often is the Manfrotto Compact Action aluminum Tripod. While this tripod if not made of carbon fiber, it is lightweight enough and adjustable enough that it fits my needs in several types of shoots. It weighs only 2.6 lbs., but it has a load capacity of 3.3 lbs., and I have frequently used it successfully with a bit more weight than that. The legs extend in 5 sections, but I can only push the weight limit when I use it in a much shorter position. It is 17.8 inches folded and 61 inches when fully extended. It has a pistol head grip that works like a joystick, and it includes built-in adjustments for both vertical and horizontal movement and locking, and its own quick release plate.
If you are looking for a compact and lightweight tripod that is durable, you can pick up this Manfrotto tripod at B&H Photo Video or Amazon for $64.88.