We use affiliate links. If you buy something through the links on this page, we may earn a commission at no cost to you. Learn more.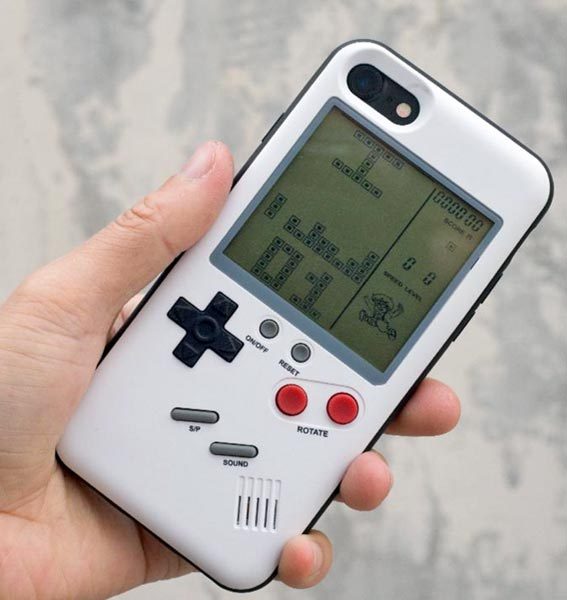 Sure, there are plenty of games apps for iPhone, but do you find yourself pining for the old 8-bit, grayscale days of gaming?  Your classic Gameboy may not work anymore, but the Wanle case for iPhone will give you a fix of old-style gaming, complete with buttons for tactile feedback missing on a touchscreen.
The Wanle plastic case won't add much weight to your phone, but it will add hours of fun with 10 pre-installed games like Tetris, Formula One Racing, and the ever-popular Snake.  It's available for the iPhone 6/6+, iPhone 6s/6s+, iPhone 7/7+, iPhone 8/8+, or iPhone X.
Cases are available in black, red, white, or blue if you shop at Wanle, but they are out of stock until 04/09/2018.  You can pre-order from Wanle for $24.95 (normal price is $74.95).  If you don't want to wait you can find similar cases on Amazon for less than $12 (not for the iPhone X yet though).