We use affiliate links. If you buy something through the links on this page, we may earn a commission at no cost to you. Learn more.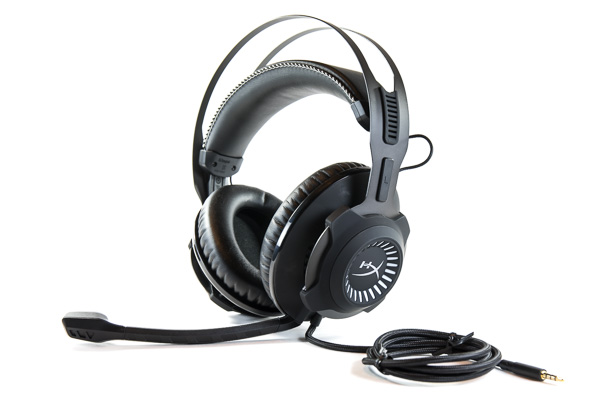 Although not the most prominent of the sensory functions, hearing plays an important role in our lives. Those of us who enjoy music also enjoy it more with a high-quality audio delivery. Those old tunes from your teenage years can take you back to those days like nothing else can. Even more for us that enjoy '80's rock and roll. That made reviewing the HyperX Cloud Revolver Gunmetal gaming headset even more enjoyable.
What is it?
The HyperX Cloud Revolver Gunmetal gaming headset is a premium-grade headset that aims to meet the demands of both the PC or Console gamer. Utilizing 50mm directional drivers and a removable microphone, the Revolver series headsets deliver precise, crisp audio in a durable, high-quality package.
What's in the box?
HyperX Cloud Revolver headset with fixed 3.5 ft cord.
Audio control box with 3.5mm plugs with 6.75 ft cord.
Detachable Microphone.
Design and features
The Cloud Revolver headset makes great use of design when it comes to the structure of the headset. The steel frame is a one-piece design that encompasses the speakers, making it difficult to break. One of the things that really caught my attention was how flexible the braided cord was, unlike some of the braided phone charging cords that I've had.
The headset features a self-adjusting headband, which I felt was a little too giving in its springiness, making the earpieces sit a little low on my head. That might not be an issue if you have a fair amount of hair on your head.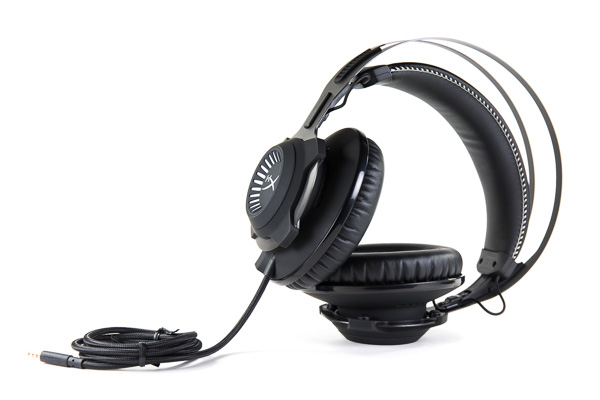 The earpieces are memory foam and remained comfortable for quite a few hours at a time. They also did not interfere with my glasses. The fairly closed-back design kept almost all sound from escaping, which comes in handy if you don't want to annoy other people in the room.
The audio control box has a convenient sliding mute switch, volume wheel, and a clip to keep it in place. The cord connected to the control box plus the headset cord gives you over 10 ft of freedom of movement.
The headset is truly multi-platform compatible, operating on Windows, Mac, or gaming system, as well as being compatible with Teamspeak, Discord, Skype, Ventrilo, mumble, and Raidcall.
The removable microphone is a nice touch. It features a 3.5mm plug and bendable boom. I did a video conference call and the other person said I sounded great.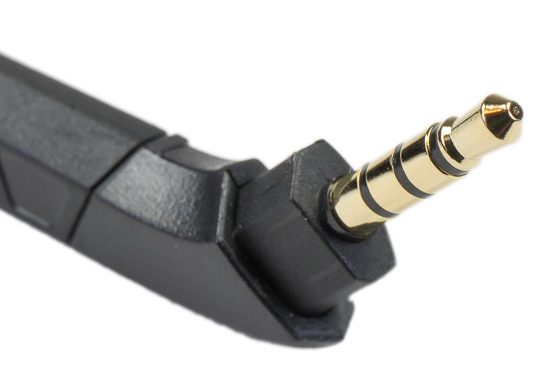 Nothing beats great headphones when it comes to gaming. The extra edge you get from being able to hear the little audio queues like someone walking up on you really is exciting. The immersive experience is so much better than just speakers. The noise-canceling microphone really helps, and other players said the audio sounded great.
What I like
Flexible cords
Full metal frame that encircles the earpieces
Detachable, flexible, noise-canceling microphone
Closed-back ear cups don't allow much sound to escape and annoy other people
Ear pads work fine with glasses
What needs to be improved
The self-adjusting headband is a little to loose for my liking
The frame is hard mounted to the ear cups, which means any touching of the frame transmits quite a bit of sound through to your ears
Final thoughts
This headset not only sounds great but feels like it is rugged enough to last for many years. Whether gaming or just listening to audio, this headset provides a comfortable and precise audio experience.
Price: $119.99
Where to buy: HyperX or Amazon
Source: The sample of this product was provided by HyperX